NMSU's Esports team reaches new heights in gaming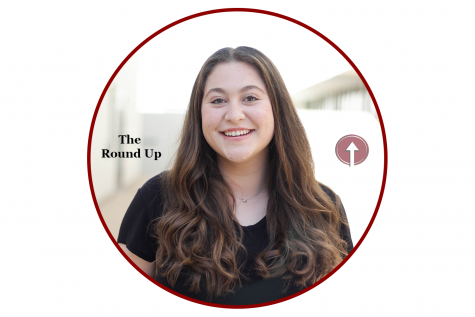 More stories from Hannah Zamora
First established in 2015, the New Mexico State University Esports team has grown from a few members to about 400-500 active members and 1,700 Discord members over a span of seven years. Director of NMSU Esports, Ryan "pack" May explained that esports are best put as "competitive gaming".
 NMSU Esports currently has competitive teams in "Rainbow Six Siege", "Call of Duty", "League of Legends", "Rocket League", "Halo Infinite", "Valorant", "Super Smash Bros" and "Overwatch".
"Our competitors they participate in different game titles such as "League of Legends", "Rocket League", "Overwatch", and the list goes on. But basically, they play other colleges in these video games, and they are competing every single week. So, the grand prize for all these athletes is a scholarship at the end of the road," May said.
Scholarships for esports competitors can range from $5,000- $20,000 for the entire team, May explained, and several NMSU teams are in the running for some of the larger scholarships. Last semester the "Call of Duty" team was top 24 in the nation, the "League of Legends" team was top 64, and the "Rocket League" team was in the top 16.
Victor "Trickyvic99" Sierra is the Head of Marketing Communications, coach for the "Halo Infinite" and "Rainbow Six Siege" teams and coordinator of the "Call of Duty" team. Sierra believes that what sets NMSU Esports apart from other colleges' programs is NMSU's focus on competitive gaming.
"I actually transferred from UTEP over to NMSU and I was a little bit of part of the esports organization over there, and I can tell you it is night and day," Sierra shared. "A lot of other schools they actually have a really strong casual basis, but it kind of suffers because they don't have a competitive basis, and I think making sure that we stand out in competitions is probably the best thing for us." he added.
NMSU Esports held its first ever invitational from Mar. 5-6, at the Hardman and Jacobs Undergraduate Learning Center, which hosted both high school and collegiate players from around the Southwest.
https://twitter.com/nmsu/status/1502375054037815296?s=20&t=xlehX4MPa2fI2FYvROTzoQ
Esports member and competitor for the NMSU "Rocket League" team Cy "Itsyoboycyrus" Turner explained that the invitational was a big success especially for "Rocket League" players.
"Seeing just amazing teams come out there like GCU, NMSU, Mayfield, seeing all these great competitors are an inspiration for me to actually strive to actually do better personally as a player, but then also just seeing more of everybody being together and actually compete with one another rather than how we typically see sports," Turner said.
Esports member and competitor for the NMSU "Rainbow Six Siege" team Jonathan "KrazyKans" Uvalle explained that there was so much energy from both competitors and spectators.
"People were inspired and left happy with what we put on, some people you know, had a lot to take away from the experience and we opened it up from so many people, like GCU came from Arizona. Like that level of competition, opening it up like that, gave so many opportunities to so many people," Uvalle said.
Promoting esports in New Mexico and "getting it to that next level" were the main purposes of the NMSU Esports Invitational, May shared.
"We're already getting talks with the city, our own administration and other high schools to do another one next year. I know the last thing that every advisor personally told me is 'I'll see you next year when you do it again'," May said.
Currently, NMSU Esports recently hosted a Women in Gaming, all female Game Night on March 25, 2022 and a future Minecraft event for students this semester. NMSU Esports will also recruit new members and assist with the 2022 NMAA State Esports Tournament this April, in Albuquerque.
Leave a Comment
About the Writer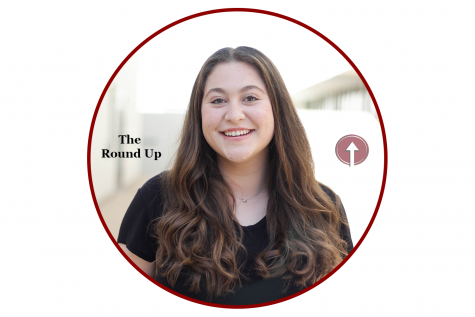 Hannah Zamora, Staff Writer
Hannah Zamora is a sophomore entering her second year at The Round Up as a Staff Writer. She is pursuing a major in Communication Disorders and plans...