Great strides and career highs leave Aggies just shy of win in San Jose State matchup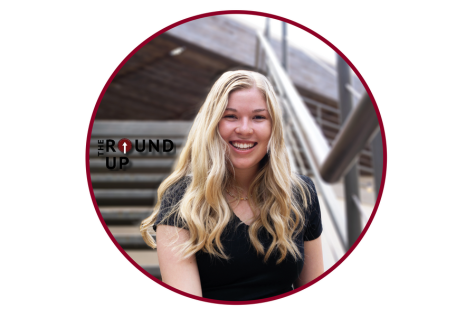 More stories from Shelly Doyle
Saturday evening, the New Mexico State Football Team took on the reigning Mountain West Champions San Jose State taking a well-fought loss of 37-31. The amount of tenacity and maturity in the level of play this Aggie team has proved extremely apparent with several career highs and season goals met in the contest.  
Completing 30-of-44 passes for 300 yards starting quarterback Jonah Johnson from NM State picked up a career-best three touchdowns with a clean performance throughout. Improvement was evident as sophomore Isaiah Garcia-Castaneda totaled up six catches for 90 yards and two touchdown scores. The other touchdown pass was a first career receiving score for redshirt sophomore Cole Harrity. Additionally, redshirt freshman linebacker Nick Giacolone tacked on some records playing his career-best with 11 total tackles and a recovered third-quarter fumble. With new career highs like this each week, this NM State team continues to take strides of improvement and firing on all cylinders towards winning form. 
"I was really proud of the effort our guys played with tonight. We battled back from multiple deficits and cut it to a two-point game in the fourth quarter. I thought Jonah [Johnson] played remarkably well. He threw for 300 yards, three touchdowns and had just the one turnover. We played our best offensive game of the season against one of the top defenses in the Mountain West." NM State Head Coach Doug Martin continued, "Our guys played with a lot of character and heart tonight. Nobody can question this team's effort. We'll keep battling. I told our guys in the locker room that they have no reason to hang their heads at all, and every reason to be proud of the effort they gave. We just came up a little short against a really good team." 
These Aggies' determination was clear with a collective showing throughout the game. In the previous week, this Doug Martin team seemingly lost touch in the second half but they flipped that pattern completely against San Jose State. Game-changing plays like the point after touchdown (PAT) block by defensive lineman Lama Lavea in the third seem to be slowly becoming a trend with this NM State defense showcasing their power.   
Giving competitors like these Defending Mountain West champions all they had was just another step in the growth process for this Crimson squad. Jonah Johnson healing from his previous injury may have been just what they needed, drawing close to finding their niche. Johnson proved his consistency in following through each play making only one major mistake in the contest (when he forced a pass that was intercepted by Nehemiah Shelton at the NM State 25 and was returned to the 12). Overall, the execution offensively emphasized the capability this Doug Martin squad has in the weeks to come.  
"I feel like we performed well as an offense tonight. We had everything working, and pretty much everything we called, for the most part, resulted in positive yards. Other than a few plays we executed whatever we called well. My job as the QB is to get the ball into my playmaker's hands. Once I do that, we can make plays." Johnson explained,  "You saw that tonight. That's my part. I was trying to not do too much, get the ball into their hands and let them make plays. That's how we were able to stay in the game. We need to continue to get better and improve each week. The first half of the season is done now, and we need to attack the second half of the season and get one percent better each day and week." 
NM State will hit the road again next weekend where they'll have a chance to take this momentum and turn it into a second win next Saturday in Reno, Nev. as they match up against (3-1) Nevada at Mackay Stadium. 
This story was edited to fix a grammatical error.
Leave a Comment
About the Writer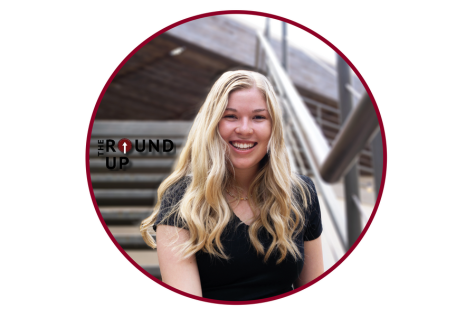 Shelly Doyle, Sports Editor
Shelly Doyle is entering her third year at The Round Up and her second year as the Head of the Sports Department. She is working towards a degree in social...