'My dream turned into a nightmare': Former NMSU men's basketball players speak at press conference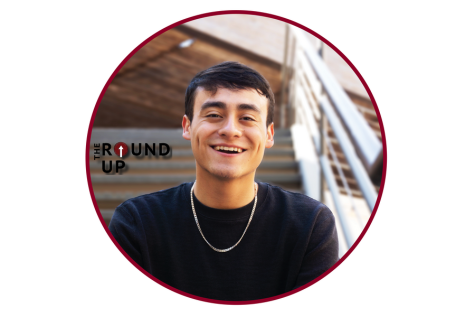 More stories from Michael Chavez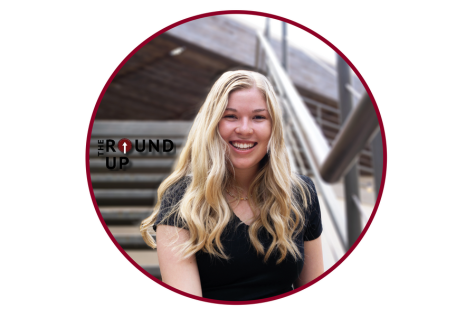 More stories from Shelly Doyle
This article contains descriptions of assaults that are sexual in nature. If you or someone you know experiences sexual violence, or any form of sexual assault, you can find local support via La Piñon's 24-Hour Crisis Hotline at (575) 526-3437 or go to www.lapinon.org.
On Wednesday, former New Mexico State University men's basketball players William "Deuce" Benjamin Jr., Shakiru "Shak" Odunewu and Deuce's father, William Benjamin spoke about the lawsuit that was filed against The Board of Regents of NMSU, former men's basketball coach Greg Heiar, assistant coach Dominique Taylor and three former NMSU players, Kim Aiken Jr., Doctor Bradley and DeShawndre Washington.
On April 19, the lawsuit, filed in the Third Judicial District Court, claims alleged negligence, loss of consortium — or familial relation impacts — sexual assault, battery and false imprisonment.
According to the lawsuit, there was no response or action taken from any of the staff when told about these incidents. The three players began to "degrade" Odunewu over the summer of 2022 with comments and touching in the locker room and team bus rides.
"I worked very hard to get to this point and my family made a lot of sacrifices to get me here (to NMSU)," Deuce Benjamin said. "My dream turned into a nightmare real quick and I never expected this to happen my freshman year. Now because of this situation I got to go a different route, I got to start all over again."
Deuce Benjamin who was born and raised in Las Cruces and attended LCHS. He signed and committed to NMSU to play basketball in February of 2022.
"I want to be able to move on from this and go to a school that will just let me play basketball and be the person that I am," he said. "First it hurts, then it changes you. There's a part of me that has not been same now, and I want people to know that. … I'm proud of myself that I survived those days when I felt I couldn't. My purpose is to represent my city and the state of New Mexico."
According to the lawsuit, the three forced Odunewu "onto the floor in the back of the bus. Aiken and Bradley pinned him down and pulled his pants and underwear down to his ankles. … They slapped his bare buttocks and he felt fingers inserted into his anus while his scrotum was simultaneously squeezed."
"There's still some things that I just don't feel like talking about," Odunewu said. "Our concerns should be along the lines of 'how we are going to play, how are we going to stay on the court, how are we going to dominate in this program not are we going to be safe?'"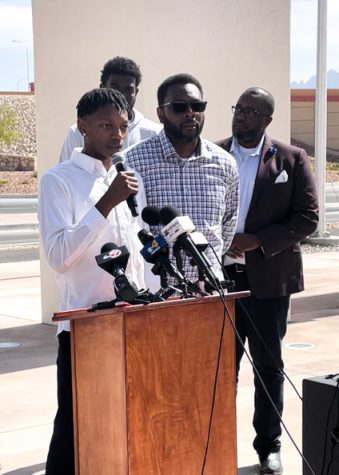 With Odunewu being a redshirt freshman during former NMSU head coach Chris Jans' tenure, he stated that the environment was nothing like how this years' has been.
"Last year I was a redshirt freshman with coach Jans, the coaching was different," he said. "I felt like this would never happen, it was disciplined. It's just sad to see, never in a million years did I ever think that something like this was going to happen. … When this was going on, I didn't want to come out because I was scared if I did come out I was going to tarnish those people involved and their careers. But it got to a point where I couldn't bear it anymore. It's just sad my college experience had to go like this."
Benjamin and Odunewu were targets of abuse by the same three teammates, according to the complaint, which also began in the summer of 2022, and lasted until February 2023.
"Myself, my family and many in the community are devastated by this," William Benjamin said. "As a parent, we entrust this institution to at the very least protect the safety of the students. The expectation is that systems are in place that will hold individuals accountable for inappropriate behavior that can be detrimental to the students; to the university as well."
Both Deuce Benjamin and Shakiru Odunewu have entered the transfer portal with hopes of continuing their basketball careers outside of Las Cruces.
Deuce and William Benjamin's lawyer Joleen K. Youngers as well as Shakiru (Shak) Odunewu's lawyers Willie L. Marsaw, Mark L. Pickett and Ramez Shamieh where present and spoke on moving forward in the lawsuit.
"They have had the courage to expose what happened to them in order to seek justice," Youngers said. "When locker room behavior goes too far, beyond towel snapping, goes much beyond that. It's more than mere hazing, it's battery and sexual assault."
View Comments(1)
About the Contributors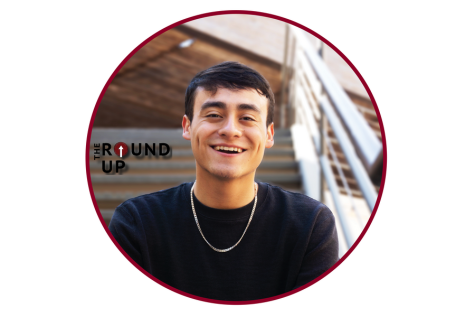 Michael Chavez, News Editor
Michael Chavez is entering his first year at The Round Up as the News Editor. He is currently a senior majoring in Journalism & Media Studies with...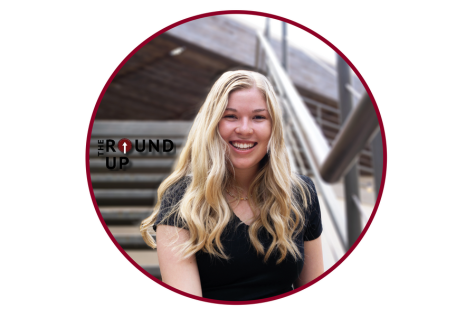 Shelly Doyle, Sports Editor
Shelly Doyle is entering her third year at The Round Up and her second year as the Head of the Sports Department. She is working towards a degree in social...