Breaking: Lawsuit details emerge against former NMSU men's basketball players and staff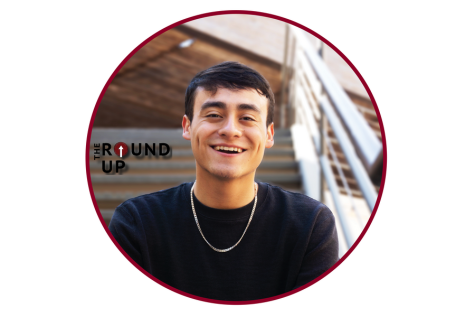 More stories from Michael Chavez
This article contains descriptions of assaults that are sexual in nature. If you or someone you know experiences sexual violence, or any form of sexual assault, you can find local support via La Piñon's 24-Hour Crisis Hotline at 575-526-3437 or go to www.lapinon.org.
On Wednesday a lawsuit was filed by former New Mexico State men's basketball players William "Deuce" Benjamin Jr. and Shakiru Odunewu along with Deuce's father William Benjamin, against the university, two members of the staff and three former players for hazing allegations that occurred earlier this year.
The defendants that were listed were the NMSU Board of Regents, former head coach Greg Heiar, former assistant coach Dominique Taylor and former players DeShawndre Washington, Kim Aiken Jr. and Doctor Bradley.
The primary statement read: "Student athletes, like others on college campus, have the right to be free from harmful and offensive contact by others by others, including intentional conduct anticipated to cause physical harm, humiliation and emotional distress. Slapping a label of hazing on such behavior mischaracterizes the seriousness of the harmful conduct."
The statement continued, "When the behavior goes too far, and crosses the line into nonconsensual touching, it is not mere hazing; it is battery and sexual assault. When the behavior continues for months, it cannot be viewed as an initiation rite; instead, it is harassment and abuse."
The lawsuit, filed in the Third Judicial District Court, claims negligence, loss of consortium — or familial relation impacts — sexual assault, battery and false imprisonment.
According to the lawsuit, there was no response or action taken from any of the staff when told about these incidents. The three players began to "degrade" Odunewu over the summer of 2022 with comments and touching in the locker room and team bus rides.
"On one occasion during the summer of 2022, Odunewu was taking a shower in the Aggie locker room, when Doctor Bradley and Kim Aiken Jr., ripped the shower curtain aside. They forced Odunewu to spin around and do squats as they slapped his buttocks."
A second assault on Odunewu, the lawsuit alleged, occurred during a bus ride on Nov. 12, 2022 and involved Bradley, Aiken and Washington.
According to the lawsuit, the three forced Odunewu "onto the floor in the back of the bus. Aiken and Bradley pinned him down and pulled his pants and underwear down to his ankles. … They slapped his bare buttocks and he felt fingers inserted into his anus while his scrotum was simultaneously squeezed."
According to the court documents, Heiar and the coaching staff were present on the bus, though seated in the front. In response to the assault taking place, one of the coaches turned around and yelled out, "Stop playing around."
Heiar and Taylor were notified about the behavior when Odunewu officially reported it, and the lawsuit alleged Odunewu also asked Taylor to intervene. The court documents stated, "Taylor laughed in his face and said, 'What do you want me to do?'"
Benjamin was a target of abuse by the same three teammates, according to the complaint, which also began in the summer of 2022, until February 2023.
"The attacks usually happened in the locker room before workouts or before practices. Aiken, Bradley and Washington would prey on Deuce, hold him down, pull his shorts down and expose his bare buttocks. They would slap his buttocks and grab his scrotum and twist it, inflicting great pain."
In one incident outlined in the lawsuit, Benjamin was forced to expose himself to a hotel room full of teammates and unknown women while on a road trip for the basketball team.
"The coaches and staff often showed up late to practice and did little to supervise. At times, some were around when the attacks were going on and they did nothing to look into what was happening nor to stop it," the lawsuit read.
Both Aiken and Washington are currently in the transfer portal while Bradley recently committed to Northern Illinois.
This is a developing story and will be updated.
Leave a Comment
About the Writer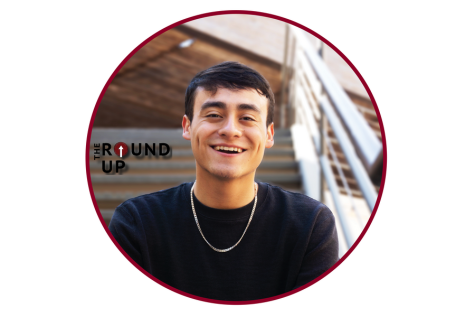 Michael Chavez, News Editor
Michael Chavez is entering his first year at The Round Up as the News Editor. He is currently a senior majoring in Journalism & Media Studies with...