NMSU men's golf pair head back to Nevada after WAC tournament for NCAA Regional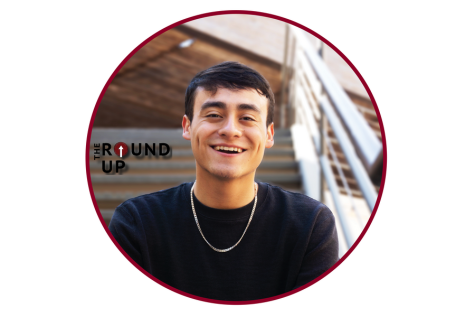 More stories from Michael Chavez
Garrison Smith was walking up to his second shot on the par-4 14th hole at the Boulder Creek Golf Club in Boulder City, Nevada, with his golf ball sat in middle of the fairway. Pulling out his 58-degree wedge, he took aim at the pin, hit his shot a few feet past the hole eventually spinning back and sunk his second shot for eagle. That shot gave Smith a confidence and realization that he was going to be champion, even with four holes left.
On Sunday, April 30, Smith broke the individual Western Athletic Conference Championship record with the lowest 54-hole score by shooting a combined 197 (-19) over the three-day tournament. Smith became the first Aggie individual champion to win the award since Patrick Beyhan accomplished it in 2014.
Without him fully aware of the accolade, Smith made history at the 2023 WAC tournament. "I didn't even know that (record) was a deal," he said. "I got off the 18th green and realized then when I got told."
Beating the record by one stroke, the previous score at 198, stood for 21 years entering Sunday. Smith stated that he played his best golf over the three-day tournament in Boulder City.
"I played my best golf this week ever," he said. "It hurts not winning as a team. … Unfortunately that was my last tournament with the team, and that's gonna hurt. But I'm going to enjoy these last few days with the guys and relish this win."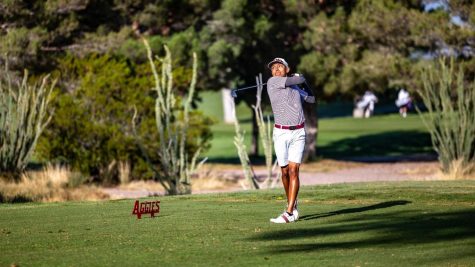 With winning the WAC individual title, this will only be Smith's third ever collegiate win out of his five years of playing at golf NMSU.
"It meant a lot to me," he said. "Out of around 54 tournaments I only won three of those tournaments. … It means a lot whenever you win any tournament."
NMSU finished 2nd as a team, 5 strokes behind WAC champions Grand Canyon.
Along with Smith, two NSMU golfers finished in the top 10, with freshman Javier Delgadillo tied in 6th (-8) and Aidan Thomas tied in 9th (-7). Smith leading all three days, he finished in first place by 7 strokes.
"I'm super proud of Garrison winning and breaking the record," Thomas said. "For him to win by that much (7 strokes) and set the record, it motivates me to work harder and do what he did for next year, since it will be my last year."
Thomas will join Smith, dating another reunion in Nevada after both being selected in the NCAA Las Vegas Regional. The pair will begin their first round on May 15 and will run though May 17.
"I'm very excited to be competing in the (Las) Vegas Regional with Garrison," Thomas said. "Hopefully we can play good golf and one of us can win the whole thing."
Smith and Thomas were also awarded First Team All-WAC honors, along with Delgadillo being named Freshman of the Year by the WAC.
"I'm pumped about the regional especially now that Aidan is going," Smith said. "Now that I have a teammate coming with me, it's going to a whole different experience, it's almost gonna feel like a team environment. … It's gonna be a lot fun."
Leave a Comment
About the Contributor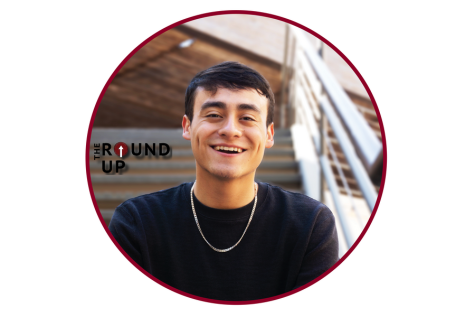 Michael Chavez, News Editor
Michael Chavez is entering his first year at The Round Up as the News Editor. He is currently a senior majoring in Journalism & Media Studies with...