Annual Crimson and White Spring football game gathers Las Cruces community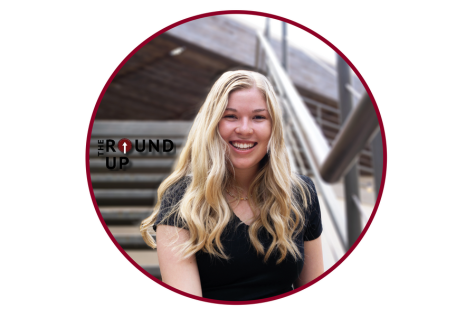 More stories from Shelly Doyle
The New Mexico State football campaign kicked off a little sneak peek yesterday evening with the annual spring game between the Crimson and White. The spring scrimmage is a community event that allows Las Cruces natives and Aggie fans to gather together and get a glimpse of the upcoming season's prospects. With the positivity surrounding the recent Quick Lane Bowl win, this Jerry Kill campaign has been a beckon of light for NMSU Athletics fans across the nation. The connection Kill has made with the Aggie community has impacted the culture and effect of the team in a big way. 
After quite a notable performance at the Quick Lane Bowl 6'0" starting Senior Quarterback Diego Pavia looks to continue sharpening his skills leading this Aggie offense. Pavia was awarded MVP of the Bowl game throwing for 167 yards and rushing for 65 more. Pavia had a break-out season in the fall earning the 2022 College Football Network First Team All-Independent (FLEX), Manning Award, Quarterback of the Week (Nov. 30, 2022), and Manning Award Star of the Week (Nov. 28, 2022).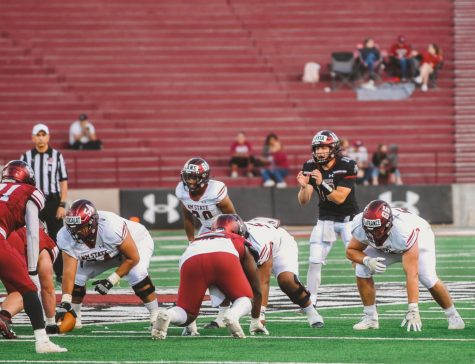 Pavia remains on top of the depth chart for a second spring match in a row throwing the only touchdown pass of the game to Tim Gains. After securing the win for the White team 12-6 Pavia spoke a little about what he saw throughout the scrimmage and his outlook on this upcoming season. 
"I'll let it speak for itself when it comes game day but we got some tremendous talent and I feel like right now we're bonded together just carrying off the momentum we had last year and we'll be just fine," Pavia said. "I feel like people trust me a lot more and with that they are gonna buy into what I got to do, and like I said earlier, really when I make a mistake and they make a mistake we know we will get each other on the next drive."
Looking to the fall season, it is clear that there will be a variety of key players defensively and offensively for Coach Kill and the Aggies to utilize.
"You can definitely tell there is a lot of talent out there," sophmore linebacker Keyshaun Ellliott said. "The energy was high and that allowed us to play at our best today."
New additions like walk on defensive back Randy Robinson will also be some contenders to look out for as Robinson secured an interception in the First Quarter of the game.
"Randy Robinson surprised me he's a walk-on player and he really played well, he surprised me all spring,"Kill stated. Kill continued, "I think they understand what it's going to take to win and they continue to do what I ask them to do and if they do that we'll be fine." "I think both sides have had their success at different times, we run on defense and we will always be able to run on defense because that's who we are."
The Aggies will begin the season with an opener at Aggie Memorial Saturday August 26th against UMASS looking to continue the positive momentum. 
"We get everybody playing together and all on the same page I'm excited about it." Kill explained, "Tonight's a situation where what you take away is you evaluate the kids, it's hard to evaluate the game because of the kids that were mixed all across the board. That's what's amazing and helps us though, they had to play with somebody else that you never know they might have to play with. But we played a lot of freshmen, young kids tonight and I think they did pretty well."
Leave a Comment
About the Contributors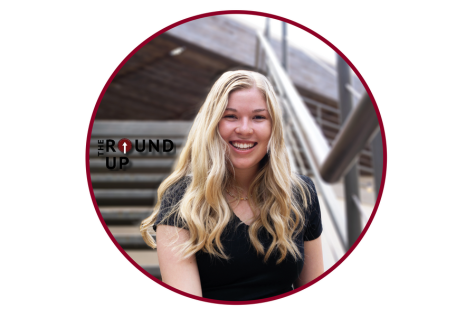 Shelly Doyle, Sports Editor
Shelly Doyle is entering her third year at The Round Up and her second year as the Head of the Sports Department. She is working towards a degree in social...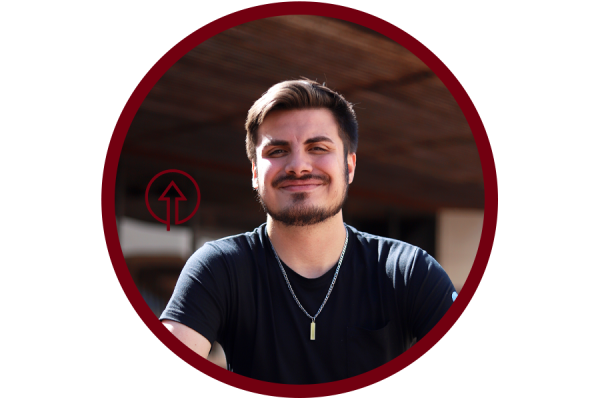 Carlos Herrera, Multimedia Specialist
Carlos Herrera is entering his second year at The Round Up as a Multimedia Specialist. He is currently a senior in his undergraduate degree in Information...