NMSU Chancellor Dan Arvizu to fulfill advisory council position for President Biden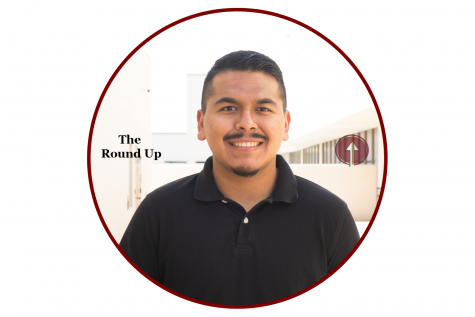 More stories from Luis Rios
New Mexico State University Chancellor Dan Arvizu has been chosen to be a part of United States President Joe Biden's Council of Advisors on Science and Technology (PCAST).  
The announcement was made on Sept. 22 by the White House. Along with Arvizu, 29 other individuals will advise Biden on matters such as science, technology, education and innovation policy.  
Arvizu stated the opportunity should be "intellectually stimulating" with discussing matters such as COVID-19 and cybersecurity with peers of high profile. "If you look at the roster, you have people from Google and Microsoft. I mean these are heavyweights, CEOs of companies and former secretaries," Arvizu said.  
Club President of NMSU College Democrats, Isaiah Torres, explained the decision "makes a lot of sense from his prior experience."  
Since early 1970's, Arvizu has had a career in science and technology. In 2004, he was appointed by President George W. Bush to serve on the National Science Board (NSB) and then reappointed in 2010 by President Barack Obama. He was also elected twice among his peers to be NSB Chairman and served four years (2012-2016), according to his biography on the NMSU website.  
"On behalf of conservatives in New Mexico, we're really proud to see a New Mexican in the White House at DC," Vice Chair of NMSU College Republicans Brooke Soleman said. "I think it's really great that NMSU provides us with leaders who not only want to make an impact on campus, but also make an impact on our country."  
Arvizu mentioned during PCAST meetings he provided and discussed ideas such as planning for a pandemic in the future. "Science and technology is a solution to a lot of our social problems, whether it's about COVID or anything else," he said.  
Alberto Campos, an NMSU Sophomore, said he felt the Chancellor should "focus more on the school rather than helping the president." 
NMSU Sophomore Judith Diaz stated while PCAST position is a "great thing" on behalf of representation for New Mexico, but there are still issues that needed to be resolved on campus such as vaccination tracking. "I think [vaccination tracking] is a great way to keep the university safe, but I also think about the people who don't want to get vaccinated," she said while also questioning how difficult it can be for someone to get tested every week with a lack of transportation.  
By the Sept. 30 deadline, about 30% of NMSU students submitted their proof of being vaccinated to the university's VaxTrax website, according to the Las Cruces Sun News.  
When asked about handling both being in PCAST and Chancellor, Arvizu state that his work at NMSU is his primary job. "[The PCAST position] helps me advise the national agenda as to what makes sense for underserved institutions like ours," he said. "I want to make sure that our [NMSU] talent has the access and ability to what can be done." 
On the possible prospects of gaining a position in politics, Arvizu stated he has "toyed with the idea" but stated he had no interest. "This is where my heart is. I want to make sure that we make NMSU a place in where we can help solve some of the major issues we're facing in the state of New Mexico," he said.  
Leave a Comment
About the Contributor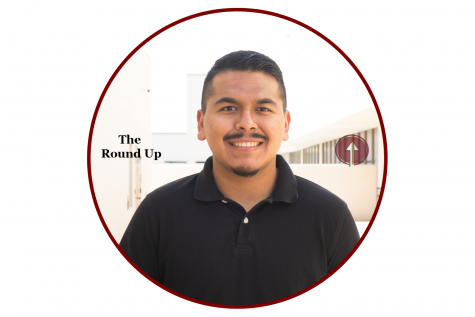 Luis Rios, Lifestyle Writer
Luis Rios is a senior entering his fourth year at The Round Up and his second year as Political Writer. As he works towards completing his major in Journalism...