Proposition to remove president and provost gets approved by Faculty Senate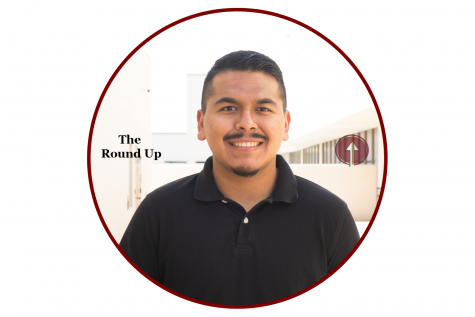 More stories from Luis Rios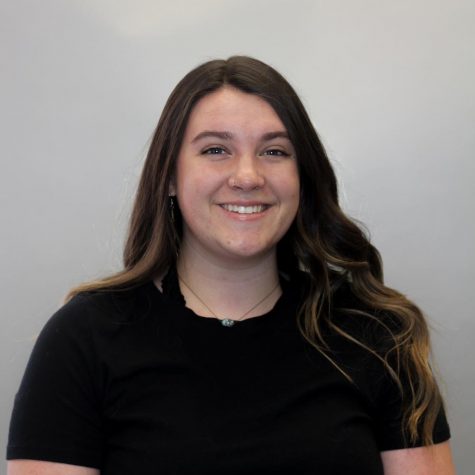 More stories from Fisher EasleySmith
The New Mexico State University Faculty Senate and 65th Senate of the Associated Students of NMSU have voted to pass resolutions pertaining to a Vote of No Confidence in President John Floros and Provost Carol Parker on Nov. 4.  
NMSU Faculty Senate approved Proposition 4-21/22 during their scheduled monthly meeting. 
The meeting opened with comments from Faculty Senate Chair Julia Parra, a health, education, and social transformation associate professor, in support of the proposition stating leadership is about the care of people.  
She stated her necessity to represent those who "feel powerless or in a climate of fear and retaliation," in hopes to develop "a caring and empowering work climate" by adding her name as a sponsor of the bill. 
As a result of Parra and Vice-Chair Jamie Bronstein, an arts and sciences (A&S) professor, sponsoring the proposition, they were not allowed to vote on it due to concerns of bias. Faculty Senators Erik Lehnhoff, an agriculture and environmental sciences (ACES) professor, and Kellie Sharp-Hoskins, an A&S professor, were asked to step in and oversee the final discussion and voting process of the proposition.  
The Provost, Carol Parker, released a statement on Nov. 11 and responded to the allegations in the proposition. 
Parker said NMSU Faculty Senate's proposition contains "many false statements," in direct reference to the allegations of nepotism claimed in the document. Regarding the allegations from the proposition, Parker asked the Faculty Senate to wait until the internal audit was done by the Board of Regents.  
Senator Azadeh Osanloo, a professor of educational leadership and administration, directly discussed Parker's statement and stated herself that the provost cannot see clearly what is being said in the proposition. She also said Parker has "failed as a leader" in her judgment and in her communication. 
"What strikes me the most in the six pages of zero accountability is that she does not deign to address the students one time, not once," Osanloo said. "There is a pattern of consistent disregard for the well-being of the students on this campus and so far, she does not recognize their inclusion in her words and deeds." 
Dissenters of the proposition included Niall Hanan, an ACES professor, who also spoke against the points in language included in the resolution, stating that the senate "should look at both sides of the debate and make the decision objectively." 
The final vote included 56 voting senators plus one proxy vote with: 
Yes – 43 

 

No – 9 

 

Abstained – 4

 
Voting was held anonymously due to "fears about administrative retaliation", Bronstein said. 
Aside from the faculty senators who signed on the proposition, additional supporters included names associated with ASNMSU such as:
ASNMSU Vice President and President of Senate, Ethan Ortiz-Ulibarri

 

ASNMSU President Pro Tempore, David De La Cruz

 

ASNMSU A&S Senator, Garret Moseley 

 

ASNMSU A&S Senator, Laura Laemmle 

 

ASNMSU A&S Senator, Manuel Armendariz 

 

ASNMSU Senator, Cole Vetter

 
ASNMSU President Mathew Madrid stated during an interview that the members of ASNMSU Senate are "totally within their right" to voice their opinions. He also expressed his support for students asking questions and voicing their concerns. 
The 65th Senate of Associated Students of New Mexico State University unanimously approved Resolution 12, their version of a Vote of No Confidence in the President and Provost, during their Nov. 4 meeting.  
De La Cruz said the resolution includes the names of "about 110 students" that align with its contents.  
During discussions prior to the resolution's passing, ASNMSU senators provided statements on the general situation.  
Grace Igwe, an engineering senator, said having to bring this matter to light is "embarrassing" for the university and there is a need to take action.  
"It's unfortunate that we find ourselves in this situation," Moseley said. "I would be much happier if I could look at our administration and say they're doing an excellent job and putting the students first, but that's not the case unfortunately."  
Andrew Pantoja, an engineering senator, said this resolution is about "letting the student body get the chance to show their support".  
In a statement released on Nov. 5 over social media, Madrid said both Faculty Senate's and ASNMSU Senate's passage of their respective legislation should be seen as a "powerful message" to the entire NMSU community.  
"This situation is negatively affecting the faculty who are charged with teaching the leaders of tomorrow and is therefore diminishing the college experience for thousands of students," Madrid said. "It is therefore that ASNMSU – as the representatives of the student body – urge the NMSU leadership to reevaluate the misguided values and methods which have been seemingly used to govern our campus." 
Bronstein said the proposition following the vote will go to the desk of the Chancellor and the Board of Regents. 
For students interested in further supporting both legislations, there will be a protest planned for Nov. 16 at the Corbett stage at 12 p.m.  
"When your people come to you desperate and demoralized, telling you that trust is broken, that the functions are broken, that people are broken. You want to stop and take care of them, period," Parra said. "You don't say, 'Well, that's just a few disgruntled faculty member and a minority of the people.' That is at the core of invalidating people." 
Leave a Comment
About the Writers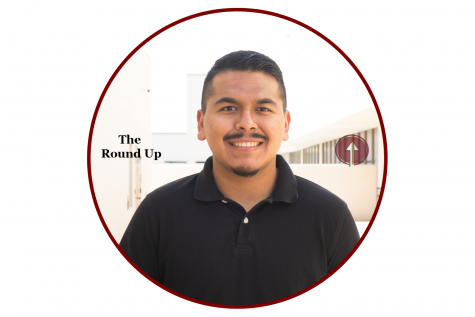 Luis Rios, Lifestyle Writer
Luis Rios is a senior entering his fourth year at The Round Up and his second year as Political Writer. As he works towards completing his major in Journalism...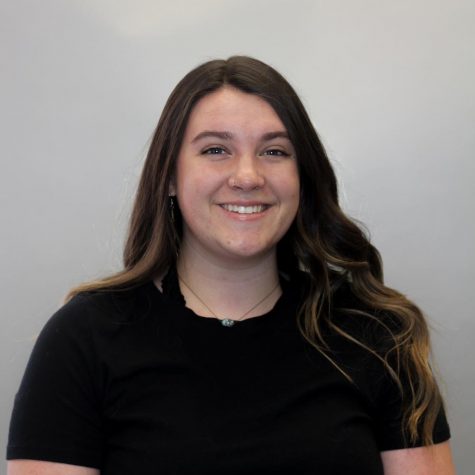 Fisher EasleySmith, Staff Writer
Fisher EasleySmith is a junior studying Agriculture Communications with minors in Communication Studies and Journalism and Media Studies. She is...