Cooking 101 with Selema: Hamburger Helper and Mac and Cheese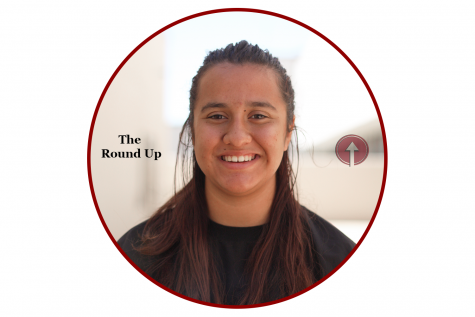 More stories from Selema Graham
I don't even know how to describe this. But like, this is definitely one of the dishes that food was made for. I originally made this dish because my plan was to go to the store after practice to get a couple of things and make some baked chicken, but I forgot to go to the store and when I got home my roommate had already eaten. I didn't want to go to the store and make a whole bunch of food for just me, so I just waited. Then I was really hungry and looked up what I could make with ground beef because I wanted to try something new and found this recipe.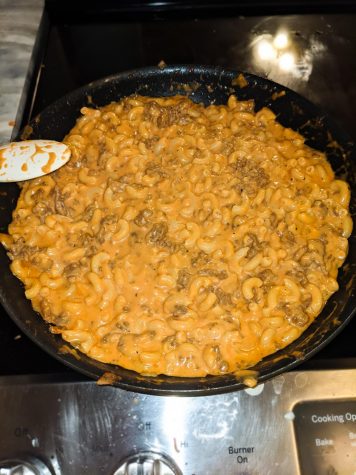 This is Hamburger Helper and Mac and Cheese, or Hamburger Mac and Helper Cheese! Without the boxes, of course. 
Here's what you will need: 
Elbow pasta, or anything that isn't noodles really, let's say buy a box that is a pound.

 

Ground beef, I use 93% lean, another pound package.

 
Tomato sauce, the original recipe says 15 ounces, but I used 8 ounces and it seemed fine.

 

Milk, a cup, which is the same as the 8 ounces can of tomato sauce.

 

CHEESE, cheddar, so much, shredded.

 

And if you're ready for a little extra:

 
Garlic, however, feels much right in your heart.

 

Oil, I use olive oil

 
To start you get your pot and fill it probably about two-thirds of the way salt and oil if you'd like. Put it to boil. Now you want to grab a pretty sizable pan for ground beef. If you are using onion and garlic, you might want to put in a splash of olive oil. I usually don't oil the pan for ground beef though. 
With or without oil slap place the pound of ground beef into the pan and season it, since I haven't done much with ground beef, I'll try to explain this well. If you feel confident in your kitchen skills you can turn the stove on to medium heat, if not wait until you are done, then turn it on, no shame. For seasonings, I use salt, pepper, onion powder (less if you are using an onion), garlic powder (less if you are using real garlic), garlic salt, lemon pepper, and steak seasoning. You can use what you want though. For each spice I kind of cover the whole square in a thin layer and let it flow over the sides. If you turn the stove on before the seasonings are put on you will probably need to start breaking up the meat, if not start chopping. 
I've only cut an onion-like once in my life, so I am probably not the most qualified to tell you how to do it, but just start chopping it up and then when it is in reasonable sizes start mincing. Or use this link: https://www.youtube.com/watch?v=mqpd7fyitO8
I'm also not about mincing garlic, so I buy the already minced jar. But here is this link if you want to try this as well. https://www.youtube.com/watch?v=2Yt6pKLU_10 
Make sure you are keeping an eye on the meat and water because you really want to keep the meat moving around and get the seasoning all over the meat before it starts cooking. You know what, if you want to chop everything up before you start cooking you should do that. 
Whenever the water starts boiling you can add about half the box of pasta. Then just give it a little stir every couple of minutes to keep them from sticking together. 
Anyways, you want to keep the meat moving and my rule of thumb is that it needs to be mixed around a couple of seconds after you hear it start sizzling. Once the meat is pretty much cooked all the way, in mostly small chunks and hardly pink you can add the onion and garlic. Let them hang for a couple of minutes while mixing occasionally. Then add the tomato sauce and milk. Stir, stir, stir and then let it simmer until the pasta is ready. Just take a piece of pasta out, let it cool and taste it to see if it's ready. You can also taste-test the meat to see if it needs anything else. 
Then drain the water from the pasta. After draining the pasta I'd shake it off a little (lot) extra before slowly adding it to the meat and sauce. Once all the pasta is added and mixed nicely it is time for the cheese! I used sharp cheddar and mild cheddar, mostly sharp though. And it is the same process, a bit at a time. After each handful or two, I make little circles while going around in one big circle and also fold it in, but as long as you get it everywhere it doesn't matter how you do it. Remember. There is no such thing as too much cheese, but there is such a thing as almost too much cheese. 
Anyways, serve that up on a silver platter for yourself and enjoy. You are probably going to have a lot, so either plan for leftovers or start inviting friends over. 
Leave a Comment
About the Contributor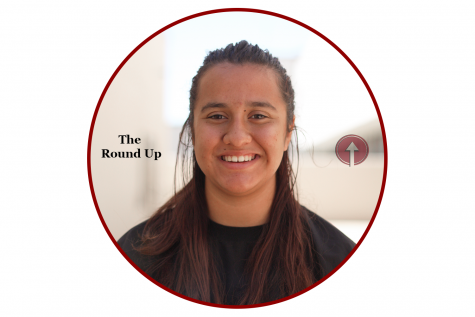 Selema Graham, Multimedia Specialist
Selema Graham is a senior majoring in Journalism and Mass Communication. This is her second year at The Round Up serving as a multimedia specialist, but...