Aggies fall in first round of WAC Tourney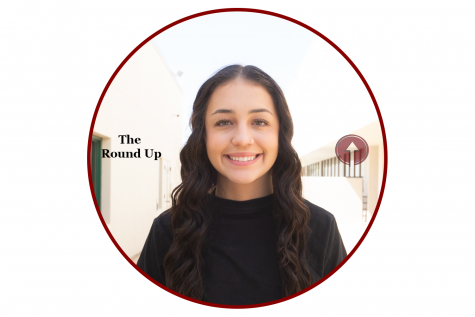 More stories from Juliana Trujillo
In an unexpected upset, the No. 2 New Mexico State Aggies were overcome by the No. 7 Utah Valley Wolverines in a tough five set battle. The quarterfinals were a repeat of last season's WAC Championship with UVU coming out on top once again.  
Despite the defeat, the Aggies put on an impressive show. Junior Kate Birtcil led the offense with 24 kills— from the outside, right side and back row, despite battling a shoulder injury. Senior Shaney Lipscomb followed, earning 14 kills. The offense was directed by setter Carly Aigner-Swesey who picked up 51 assists. Senior Lia Mosher led the blocking effort with 7 blocks.  
The Aggies initially hit the ground running and came out not only powerful but strategic. Birtcil and Kelly did a terrific job of confusing the opposing defense. Then Shaney Lipscomb had great success with hitting a slide — a set that goes behind the hitter — and Shaney slides from the middle to the right. Utah Valley quickly adjusted, went on a run and tied the game at 16-16. Cat Kelly, who had been struggling, then led a momentum shift to help Birtcil and Lipscomb finish the set 25-22.  
The Wolverines stepped it up in the second set and forced a much tighter contest. The Aggies started to make mental errors and dug themselves too deep of a hole. UVU was up 16-11 until Lia Mosher and Cat Kelly started to warm up and earn points, but the effort just came too late. Utah Valley finished the set 25-17.  
The third set was even tighter than the second, but the Aggies were able to pull it out 26-24. The offense was led by Birtcil and Lipscomb who recorded a combined 11 kills. A hustle play from libero Darian Markham gave NMSU a much-needed momentum push. Then Mosher and Sharp had back-to-back kills that put the Aggies up 22-15. The Wolverines dug deep and found a way to battle back and tied it at 23. With further slide attacks from Lipscomb, NM State finished it out. 
NM State needed to win only one more set in order to advance to the semi-finals. However, the Wolverines brought their strongest net presence and overtook NMSU 25-21. UVU impressively earned a .308 hitting percentage as well as several blocks. Markham was strong behind the service line and zinged two aces to keep the Aggies in contention. Utah Valley then went on a 7-3 run and forced the fifth set.  
Shaney Lipscomb tried to light a fire under the team and led a 3-1 run with two kills. The crowd followed behind her and it appeared as though the Aggies had everything they needed to take the match. The Wolverines went on a run and NM State was unable to respond. UVU closed out the set 15-12.  
Head Coach Mike Jordan voiced his view of the game and the overall WAC Tournament. 
"Give Utah Valley credit. I mean, their block bothered us, especially out on the left," he said, "and we struggled siding out at times. This shouldn't have been the matchup there. (Utah Valley is) the second best team in our division. It was that ridiculous choice that the WAC made on the seeding, (it) should have been cross-bracketed. We should have been playing Abilene Christian. I mean, this was one of those matches (that) should have been a semifinal or a final, but Utah Valley was good and they kept pressure on us," Jordan finished.  
Regardless of the outcome, Jordan was still appreciative of his team's efforts.  
"I'm proud of the year they had," Jordan said. "We battled a lot and had to deal with a lot of stuff that teams normally don't have to deal with."  
After the win, Utah Valley made their way to the championship. They swept Grand Canyon to become back-to-back WAC Tournament Champions.  
Leave a Comment
About the Contributor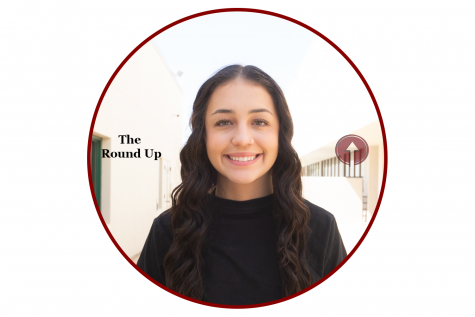 Juliana Trujillo, Sports Writer
Juliana Trujillo is starting her first year at The Round Up as a Sports Writer. She is a freshman pursuing a major in Journalism and Mass Communications...