Aggies Fall In Huge Fourth Quarter Push From Chicago State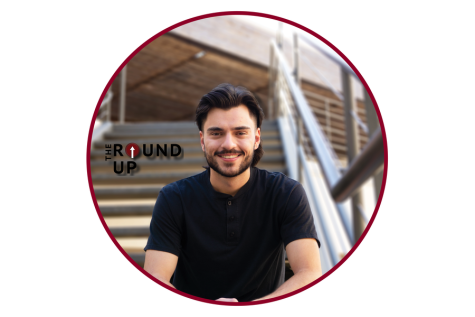 More stories from David White
The NMSU Women's basketball team headed into Tuesday's matchup against the Chicago State Cougars coming off a sound victory over Sam Houston State the week prior, with a score of 72-59. As one of their higher scoring games this season against a Division 1 opponent, the Aggies looked to keep the offensive momentum going against their WAC rivals at Chicago State, who sat at a record of 3-11.
NMSU started off the game with some mediocre offensive play, but kept their cohesive defense per usual.They scored 13 points on 33.33% shooting from the field, and held the Cougars to just 10 points on 28.57% shooting. The Aggies were able to keep Chicago State away from the free throw line, allowing only 2 shots from the stripe in the first quarter.
Showing an increase in offensive performance, but a bit of a decline on the defensive end, NM State shot 50% from the field, 33% from three-point range, and 100% from the free-throw line in the second. This impressive display of offense and some sporadic defense pushed the Aggies ahead to a 35-26 lead heading into the half.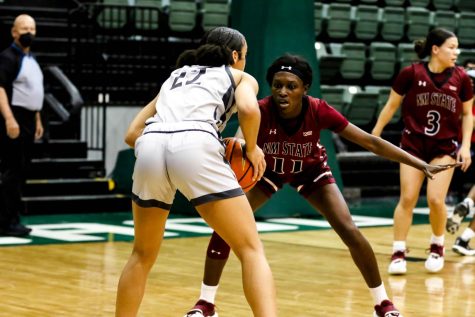 Moving into the third quarter, the Aggies continued with the momentum of the previous two scoring 20 points in the quarter on 45% shooting, comparative to 17 points on 41% shooting from the Cougars. Graduate student Bigue Sarr continued her dominance in the paint and on the finishing end, as she leads NM State with 14.4 points per game. 
A flip switched quickly in the final quarter as the Cougars on both sides of the ball found new life and motivation, pushing an onslaught of scoring and forcing turnovers upon the Aggies. Chicago State scored a whopping 24 points in the fourth quarter while shooting 60% from the field and 50% from three-point land. The defense proved to be just as powerful as well, holding NMSU to a mere 9 points in the fourth quarter, dropping to a deficit of 3 points and the eventual 64-67 loss.
The 12-point fourth-quarter comeback by the Chicago State Cougars left the Aggies stunned as they fell to an opponent near the bottom half of the WAC conference. This crimson squad will look to continue the energy and skill shown in the early parts of the game, not letting off the gas which was ultimately their downfall in this final quarter. 
The Aggies will face the tenacious 12-5 Grand Canyon University Lopes in Phoenix this afternoon at 2 p.m.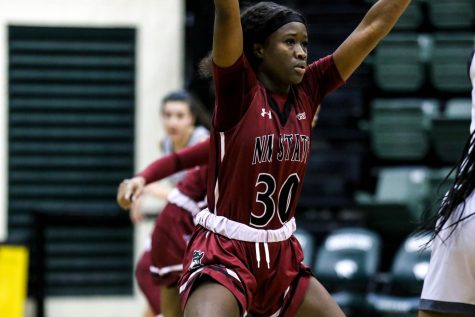 Leave a Comment
About the Contributor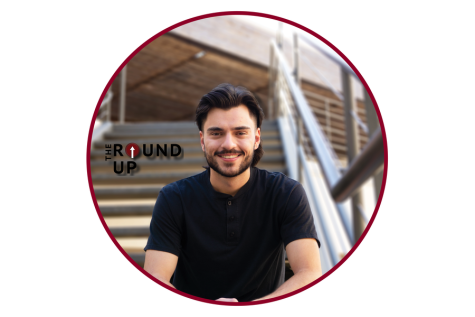 David White, Sports Writer
David C. White is entering his second year at The Round Up as a Sports Writer. White is a senior majoring in Physical Education with an emphasis in secondary...