Allen and McCants lead charge in big win over Seattle U (79-64)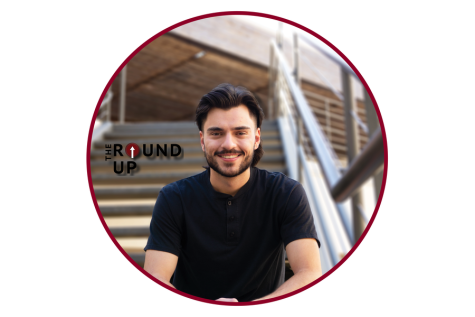 More stories from David White
The Aggies packed the Pan American Center for Saturday's matchup against the Seattle University Redhawks. Coming off of yet another decisive win over the California Baptist Lancers, the Aggies looked to continue their impressive season and notch another conference victory into the win column.  
NM State rushed out of the gate quickly with effective scoring from every facet of the game. The Aggies shot 55% from field goal range, 30% from three point, and 70% from the free throw line. This efficient offense pushed the Aggies to an impressive 40 points in the first half of play, supported by their ever-impressive tenacious defense. The Redhawks were held to only 28 points in the first half off 33% shooting from the field and an abysmal 14% from three-point land.  
Scoring veterans Teddy Allen and Johnny McCants took over the game for NM State, even through a much closer second half, with the Aggies and Redhawks scoring 39 and 36 points respectively. Thanks in large part to a solid performance in the first half, the Aggies were able to maintain the lead to finish out the game. Scoring was clearly not an issue, as this Crimson Squad scored 79 points, one of the highest marks of the season in non-tournament Division 1 play. 
Redshirt Junior Teddy Allen has put up impressive numbers in the scoring column all season and continued this trend Saturday night. Allen scored a game-high 33 points for the Aggies on 9 for 19 shooting from the field and 12 for 13 shooting from the free throw line, along with a healthy 11 rebounds. Allen is now averaging 19.5 points, 7 rebounds, 2.2 assists, and a 45.9% field goal percentage per game this season. Senior forward Johnny McCants also kept his consistent play putting up 12 points on 42% shooting, 12 rebounds, and 3 blocks against the Redhawks. 
"When you're in there and you're in that arena and its full you want to play good, you want to show up, you don't want to mess up you don't want to be pulled out. Teddy Allen continued, "It just makes all the stakes higher, and a lot of times that's when the best players rise to the top, so I feel like if you are a player, those type of environments you really look forward to playing in."  
The Aggies boast a record of 19-3 this season and are currently riding a 3-game winning streak hitting the road for a matchup against Dixie State on February 10. They will host them again less than a week later February 16 at the Pan American Center in Las Cruces, NM. 
Leave a Comment
About the Writer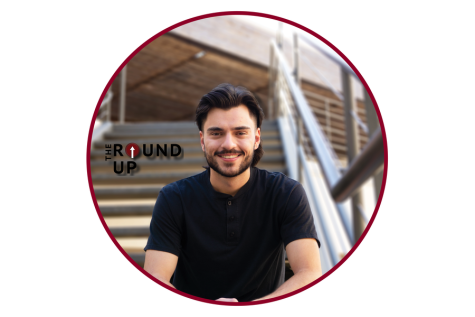 David White, Sports Writer
David C. White is entering his second year at The Round Up as a Sports Writer. White is a senior majoring in Physical Education with an emphasis in secondary...