A sit-down with Dr. Dorothy Campbell, interim provost of NMSU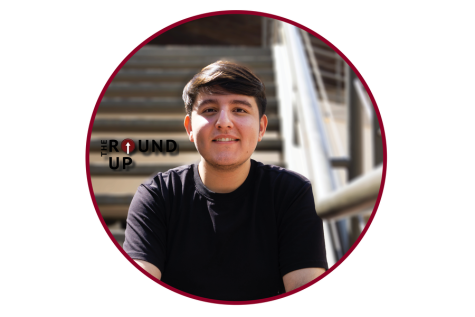 More stories from Ernesto Cisneros
Dr. Dorothy Campbell filled her role as interim provost of New Mexico State University on March 1 being among the few administrators of color in NMSU's history. She now oversees academic affairs during "a time of change and growth" within the university.  
 The Round Up had the chance to sit down with her for an interview to hear about her background, plans and optimism for our school's future.  
A passion for education  
 "First generation, I didn't know a credit hour from a hole in the ground, I just didn't know anything, but I knew I wanted to teach," says Campbell, a first-generation student to high-level educator.  
Growing up in the South, she recalled the challenges of becoming a teacher, noting that it was not easy for many reasons. Not having enough resources to experiencing racial segregation first-hand, was one of them.  
"I had to go through a lot, trust me, we were moving from being segregated to integration so to deal with all of that and go through school, but I was fortunate enough, I studied hard to get through and I started teaching junior high/high school," Campbell said.  
She would go on to establish strong roots in the realm of higher education being a part of numerous Hispanic and Minority Serving Institutions prior to NMSU. Diversity and inclusion are areas of interest to Campbell, something she claims to be extremely proud of.   
"I'm certainly into DEI (diversity, equity, inclusion) of all kinds, phases, and types and you get a lot of that on a college campus, and you get to celebrate it," Campbell said.  
While diversity and inclusion have been factors that inspired her to work in post-secondary education, she said it's all about the students and their success. She opened this interview with that sentiment when asked to describe herself.  
"I am someone that I am in love with higher education because I believe in the future and students are our future, when you say it's all about me, no it's all about you the students," Campbell said. "You know, that's important, student excellence is important, and those are things that I say I have given my life to."  
When reflecting on her start in education, Campbell said it was a time to push forward and take the risks even if failure was part of it. Something she encourages younger people to be considerate of when pursuing their education— success takes time and effort but it's well worth it.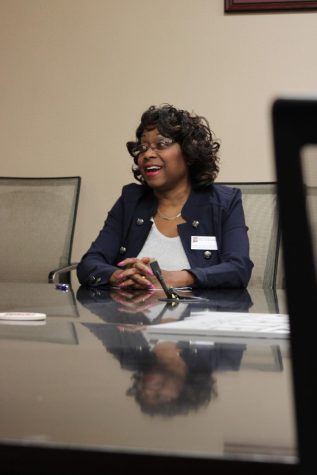 Moving the university forward 
As interim provost, Campbell is tasked with managing the academic affairs side, carrying out the university's mission and listening to the concerns of students and faculty. She said it starts with hiring the proper people that are here for student success and their needs.  
"While I am here, I want to do all I can to hire the right people who are here for the right reason and one of my jobs as an interim is to make sure that when I leave the institution, I leave it better off than when I came," Campbell said.   
Last semester, students and faculty expressed concern over the former leadership in the president and provost. They called for more transparency and communication from the administration. When asked what she would do if these concerns were to arise in the future, Campbell emphasized that she would be an advocate for these issues so that they are heard from both perspectives while being honest within her scope.  
"I believe in communication, it's not the answer to everything but it sure is the answer to a lot of things, communicating, so I will use those skills to advocate for students and the folks here at the university, they're interested in your success too," Campbell said.  
Campbell further expressed the importance of listening and how the university does care about students' interests but that there's processes and legality that comes into play. She stated that "things are moving" because students speak up. She encourages them to continue voicing their concerns but to also understand that change or action takes time and might not happen right away.     
At the end of the day, Campbell emphasized that student success is her priority as interim provost and it's something she will work hard to achieve during her time here at NMSU. When asked what the current state of the university is and its future, she said "it is in transition and transition can be uncertainty," but that this school will find its way and "it's going to be fine" because of great faculty, resources and students. 
View Comments(1)
About the Contributors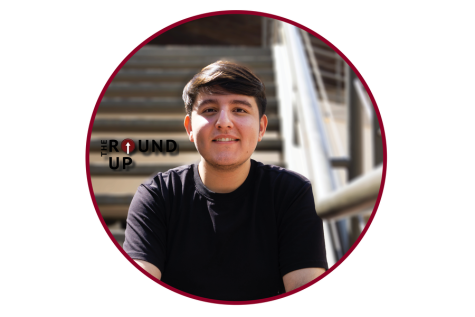 Ernesto Cisneros, Managing Editor
Ernesto Cisneros is a senior here at NMSU studying Journalism & Media Studies along with Government (Political Science). He also has two minors in...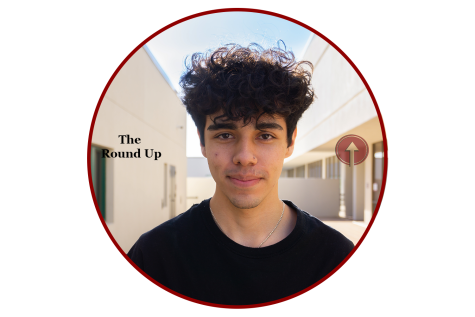 Christopher Renteria, Multimedia Specialist
Christopher Renteria is a transfer student from El Paso, a sophomore majoring in Journalism & Media Studies. He will be starting his first year at...