Thomas E. Bunton to serve as the NMSU's new Chief Information Officer.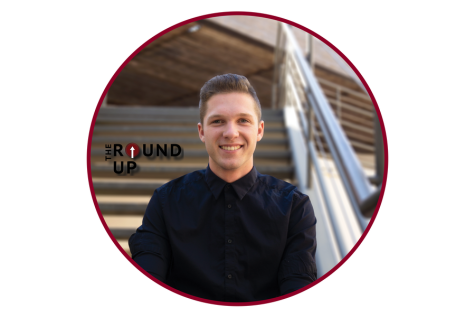 More stories from Elijah Nix
Chief Information Officers (CIOs) oversee a variety of an institution's efforts. According to Dr. Thomas E. Bunton, these include focusing the institution's technological and strategic direction, establishing the institution's digital environment and footprint, developing relationships with researchers and vendors and also leveraging data for strategic use and advising on cyber security issues. 
Being a CIO on a college campus places a particular emphasis on student success. According to Bunton, at present, this means stewarding technology and resources available to make sure students have everything they need. Looking into the future, it means using data to predict and construct the best type of environment for student and faculty success. 
Before coming to NMSU, Bunton worked as CIO for the University of Arkansas: Little Rock (UALR) for four years. He received his Ph.D. in Philosophy with a focus in Organizational Communication from the University of Wisconsin-Milwaukee where he also worked for several years aiding the institution's efforts to become an R1 school, which, according to The Carnegie Classification of Institutions of Higher Education is a title that indicates "Very High Research Activity". 
"When I joined [University of Wisconsin-] Milwaukee, we were aspiring to be an R1, and when I left there, we were an R1, and they're still an R1 institution," said Bunton. 
Bunton's previous positions also taught him the value and necessity of stewarding its data. 
"What I know as a technologist now is, one, [education] is very expensive, and, two, we sit on this tremendous amount of data that we often don't understand how to use," said Bunton, "What we try to do is mine the data that we're sitting on to understand how do we make sure we're using it for the best uses best purposes of campus?" 
Here is a fictitious example of data leveraging given by Bunton, "If you're looking at a class of 50 people and I tell you 48 of them might not be successful, well, that doesn't help. You can't really address that. But if I can give you 2%, 10%–where you know there's the actionable item I can do to keep these students on track, provide that intervention–let's address that first and then continue to work down that path…. We have all that data. It's a matter of do we have time and resources to pull that data together?" 
According to Bunton, good IT is typically best when it is both reliable and unseen. 
"You don't walk into Target or into Wal-Mart and swipe your credit card and go, 'I hope this is secure,' right? We certainly know what that experience is walking in there and seeing that one of the self-checkout things is broken, right?" said Bunton "From that perspective, we need to make sure what we provide is tremendously reliable." 
Dr. Bunton is excited and ready to not only start his work, but also to establish personal relationships with students and faculty. 
"You have my commitment…[and] the staff and faculty and the technologists have my commitment walking in there with open eyes," he said. "I want to be able to be that partner to make sure students feel they have an opportunity to be successful in the classroom." 
Dr. Bunton will start his role at NMSU in mid-April. For any campus IT questions call the ICT Help Desk at (575) 646-1840. 
Leave a Comment
About the Writer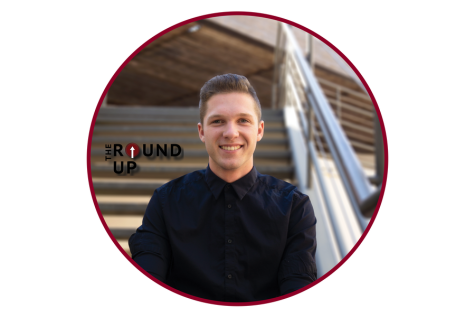 Elijah Nix, Lifestyle Writer
Elijah is working his way through his second year at NMSU and his second year at The Round Up as a Lifestyle Writer. He is currently pursuing a major in...