Tony the therapy dogs pays a visit to NMSU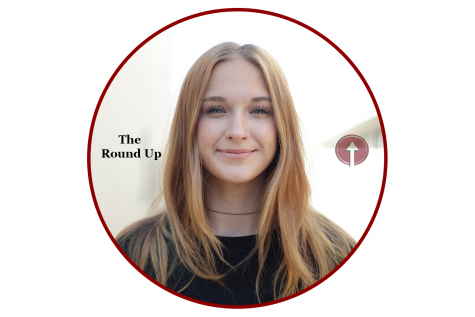 More stories from Emma Hood
For students who were stressed out from school or just wanted to feel some joy, on Aggie grounds a therapy dog was here to save the day.   
Tony the therapy dog, accompanied by owner Lisa Archer, paid a welcoming visit to New Mexico State University on April 6, to calm the nerves of passing students.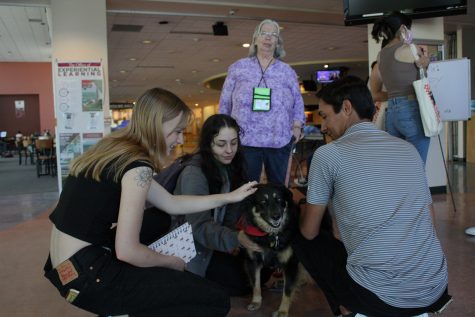 Tony is a part of the organization Therapy Dogs International which was rewarded to Tony after the dogs impressive 50 visits. Tony was certified in the spring of 2019. 
Michelle Grandjean, Program Specialist for Corbett Center Student Union said that "Students seem to like it, the last time she came, there were over 180 students who stopped to pet the dog." Grandjean said. This event was important to students and different than any other. Grandjean noted that students are fond of this event because of the "grab and go concept".  
With finals racing around the corner and stress levels rising, simply having a moment of relief can automatically put them in a good mood.  
NMSU Student, Miriam Ramirez explained that NMSU should hold future events with Tony or other therapy dogs because as a student she felt that "We just need something, at least something small to cheer us up and like, help us get through the day." Ramirez continued. "It brightens your day."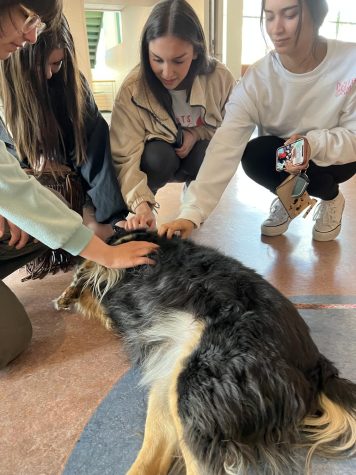 In the past, NMSU has had therapy dogs other than Tony stop in and pay a visit to students but because of the COVID-19 pandemic, NMSU had to part ways with the dogs.  
"A lot of therapy dog groups locally and in El Paso are kind of just disbanded and they're hard to get in contact with," Grandjean said.   
Nonetheless, Archer and her therapy dog Tony came to help students during a time that's known to be the hardest during their college career.  
"That's well documented that petting a dog lowers your blood pressure reducing your stress in every way. If it's a friendly dog like this," Archer said.  
Tony was a crowd pleaser and loved by every student that came his way. Before the COVID-19 pandemic, Tony regularly visited hospitals and schools and was a fan favorite. Archer expressed those dogs are important to patients in nursing homes because occasionally it is their only company. When visiting the school's children loved Tony.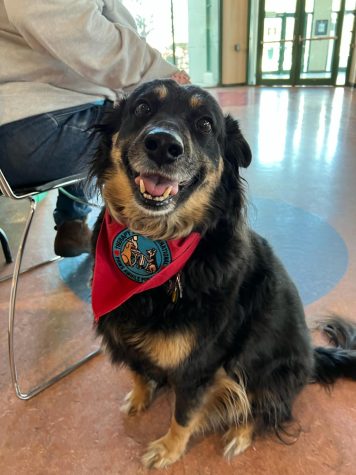 Archer still remembers the day when she brought Tony into the classroom and the children erupted in excitement. She said they would all chant "Tony! Tony! Tony!" when the dog walked through the doors.   
Lisa Archer and Tony will be back on Wednesday, April 20 and Tuesday, May 3 which all students are welcome to attend and want to relieve some stress. 
This article was edited due to a date error.
Leave a Comment
About the Contributors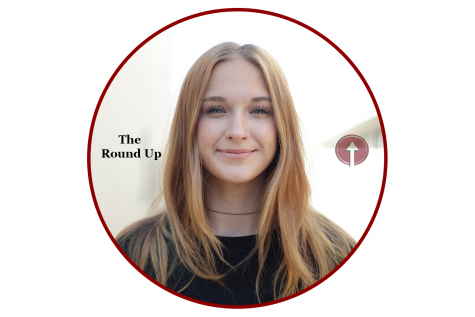 Emma Hood, Multimedia Specialist
Emma Hood is starting her first year at The Round Up as a photographer. She is a sophomore majoring in studio art, specifically photography and graphic...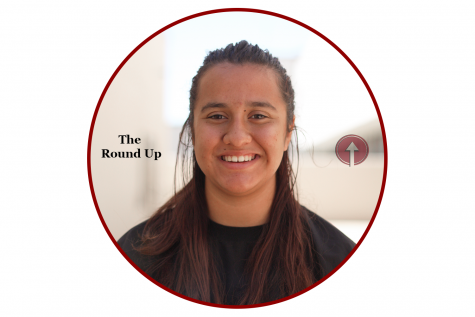 Selema Graham, Multimedia Specialist
Selema Graham is a senior majoring in Journalism and Mass Communication. This is her second year at The Round Up serving as a multimedia specialist, but...