Aggie Remembrance Day honors students, faculty and alumni that have passed on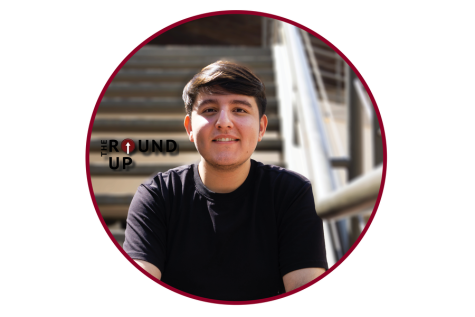 More stories from Ernesto Cisneros
In a tradition that was started by the Department of Student Life, fellow Aggies who have passed away within the past year are honored in a ceremony for the contributions they gave to this world.  
On May 1, an in-person ceremony was held to remember students, faculty and alumni that have died within the 2021-2022 academic year.  
Dr. Ann Goodman, dean of students at New Mexico State University, opened the ceremony by reminding families and friends of the lost loved ones that they are not alone in this battle. Their pain and grievance are shared within the NMSU community.  
"To our own families and friends know that you do not experience this loss alone, we join tonight as an Aggie family to share our love for you and those we've lost," Goodman said.  
The names of Aggies who died were read individually as a commemorative bell rang in silence to honor them.  
"We hope that the silence that is in your life will be replaced by the beautiful sound of our memorial bell ringing to acknowledge and commemorate your loved one," Goodman said.  "Gone but most certainly not forgotten," she added.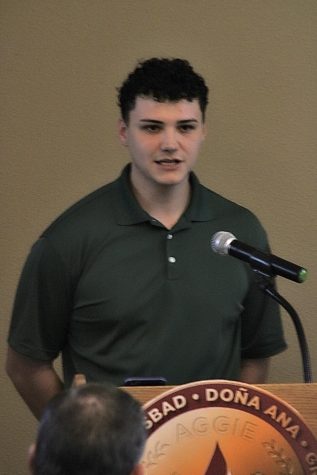 ASNMSU President Garrett Moseley spoke briefly emphasizing to live everyday as if it's your last and to express love to those you care about. He became emotional when speaking about fellow Aggies that have passed on.  
"It's very unfortunate that I never had an opportunity to meet any of these students because I know in my heart that there's a big chance I could have called some of these students my friends," Moseley said.   
He continued by expressing his appreciation for all students.  
"I deeply care about every single student on this campus, and I know we will never forget them, and their legacies will forever carry on through us," Moseley said.  
Mosely also explained that a new tradition would be a part of Aggie Remembrance Day. Rocks painted with the names of those who died would be taken to A Mountain to signify their legacy to NMSU and for future generations.  
Anyone who looks up toward the mountain will be reminded that Aggies are forever bonded by a sense of community regardless of wherever they might be.  
Leave a Comment
About the Contributors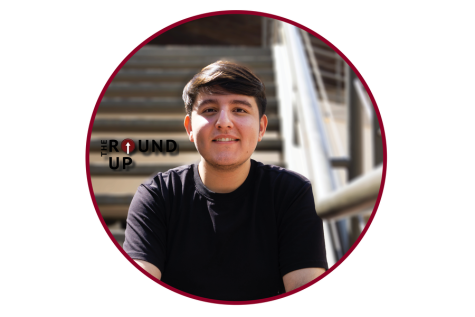 Ernesto Cisneros, Managing Editor
Ernesto Cisneros is a senior here at NMSU studying Journalism & Media Studies along with Government (Political Science). He also has two minors in...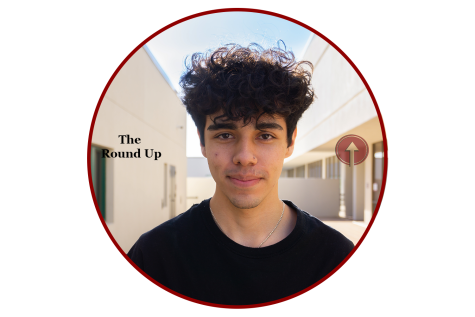 Christopher Renteria, Multimedia Specialist
Christopher Renteria is a transfer student from El Paso, a sophomore majoring in Journalism & Media Studies. He will be starting his first year at...