Los Aggies postseason comes to a close in gut-wrenching falls to Oregon State and Vanderbilt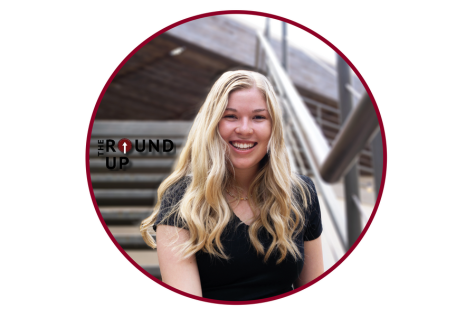 More stories from Shelly Doyle
After solidifying the WAC Championship title the New Mexico State baseball campaign came to a close this past weekend in the NCAA matchups versus No. 3 Oregon State and Vanderbilt.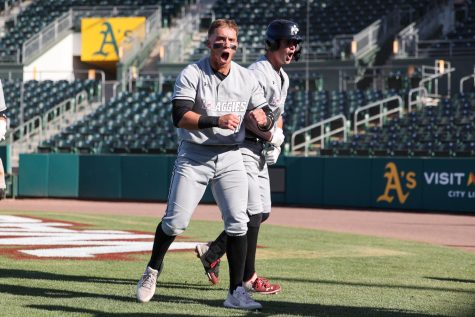 Coming off of the high of beating Abilene Christian 7-1 and securing the WAC title, Los Aggies traveled to Oregon for their game one of the NCAA Corvallis Regionals. The Aggies carved a name out for themselves to the sold-out crowd of 3,988 fans who watched them keep the No. 3 seed on their toes. NM State did a phenomenal job at keeping the Beavers at Bay with efforts from a variety of team members. Redshirt Sophomore pitcher Ian Mejia handled the tall task of holding off Oregon's top prospect Cooper Hjerpe in a particularly elite fashion. Mejia earned a season-high 124 pitches over 7.1 innings, striking out nine Beavers along the way.
In heroic fashion, junior outfielder Tommy Tabak came in clutch in the seventh inning to give the Aggies a leg up over Oregon 3-2  with a double to left-center and the bases loaded up. Continuing the back and forth theme the Beavers responded gaining a one-run lead until the ninth inning. Redshirt sophomore Preston Godfrey made his mark tying up the game once again in the ninth inning.
After a much-anticipated game led to extra-inning baseball, NM State came just short as they left Jimenez in scoring position in the tenth inning before the Beavers finished it with a bases-loaded walk off in the bottom half of the frame.
The following day the Aggies played in a gruelly elimination game against the Vanderbilt Commodores falling 21-1. The trip to the postseason was the sixth in NM State history, with this game finishing off NM State's postseason Cinderella story in an all too unfortunate manner. The Aggies headed home to Las Cruces with a final season record of 24-34 after the tough losses. Despite the difficulty of the Vanderbilt loss, Los Aggie's showing against Oregon will be one both Oregon State and Aggie fans will never forget.
Leave a Comment
About the Contributor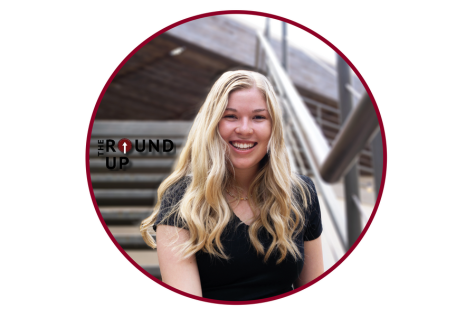 Shelly Doyle, Sports Editor
Shelly Doyle is entering her third year at The Round Up and her second year as the Head of the Sports Department. She is working towards a degree in social...