Graduate Student Council holds special town hall for international students to voice concerns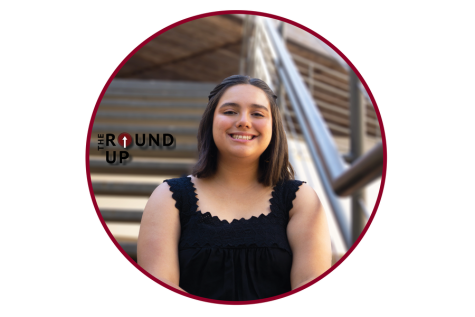 More stories from Claire Quintana
The Graduate Student Council held a special town hall on Sept. 13 in the Corbett Auditorium for international students to voice their concerns. Some of the issues included housing and not enough social opportunities. Faculty members at New Mexico State University joined and were a part of the discussion. 
The town hall started around 5 p.m. and was led by Graduate Student Council Vice President Sarbajit Basu. Students were able to speak about their personal experiences and how they wanted the university to address them. The main issues raised pertained to housing, access to language resources and not enough programs for international students to socialize with each other. 
The GSC Vice President of Activities Maryam Sharifi was the first to raise a concern and grievance about the struggle for international students to find housing. Sharifi explained that it is difficult for them to find on or off-campus housing due to timeliness and social security issues.
"One of the problems that I saw a lot during these years is international students finding an apartment," Sharifi said.  "I am from Iran and [Iraninan] students have this [set] community where they help new students…until they [can] find a good place. Some students from other countries, don't know anyone or that there is a community."
Basu and GSC treasurer Sharshank Dharba also added to the conversation with their own experiences, emphasizing similar concerns and struggles with limited housing opportunities.
"International students, who are coming here alone, don't have anywhere else to go, so they ask us if they can stay with us. They're willing to share a bed, and some of them are even willing to sleep on the floor," Dharba said.
Renay Scott, vice president of student success and enrollment management, emphasized that although the panel can't give direct solutions, they could be accountable to forwarding those concerns to the right people.
"Although we don't have someone [at this town hall] who oversees housing, let me at least make the commitment to the GSC to take these concerns and ideas forward to the housing [faculty]," Scott said.
Basu also brought up an anonymous concern, which asked how NMSU provided additional resources for students who were still struggling with understanding and learning English.
Dr. Carol Flinchbaugh, interim associate dean of academic affairs & enrollment management in the graduate school, answered this question. She told the council that the English department has started to put resources for graduate students in place like extra English language and writing classes.
"We do have someone who is an English professor who is dedicated to English as a second language," Flinchbaugh said. "There are at least two English courses that are being offered to provide additional graduate support and a writing course that's been happening Monday evenings."
Flincbaugh also said that there were more classes "in the works" and that the English department is dedicated to working with the GSC.
Another anonymous concern that Basu covered was the struggle that a student was having when trying to socialize and make friends with international and local students.
Flinchbaugh told the council that graduate students should've received an email with something called the "graduate wellness initiative." It includes a compiled schedule of events created to "create a network and community to help [graduate students] find a belongingness" in the community.
There were also suggestions from the audience and panel to have international students get more involved in organizations like the International Club or the American Indian program. Basu offered a differing perspective. He said although student organizations are great, they don't do much to truly help students.
"[Some international students] may not necessarily be incentivized to come on campus because those student organizations don't necessarily do enough to address a student's needs. That's something that might be considered here," Basu said.
Faculty who attended the town hall emphasized that the international students' concerns would be directed to the appropriate departments for specific guidance and that they would be an advocate for them as needed. 
Ammu Devasthali, chair of the board of regents, who was a part of the town hall, expressed her gratitude to the GSC for sharing their stories and willingness to address their issues publicly.
"I want to say thank you to the graduate students for inviting us today," Devasthali said. "I think it's really important for the community to understand what challenges are faced by [graduate] students in general and international students in particular."
View Comments (1)
About the Contributors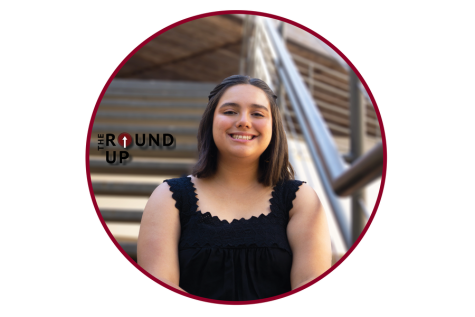 Claire Quintana, Political Writer
Claire Quintana is the political writer, starting her first year with The Round Up.  She is a freshman and is studying journalism with a minor in education. ...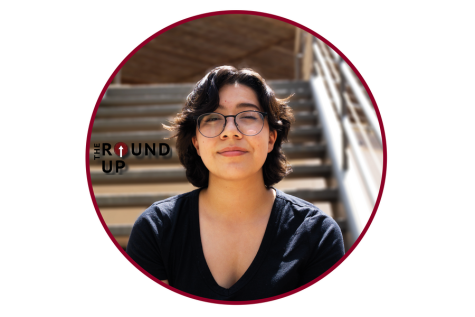 Leah De La Torre, Multimedia Specialist
Leah De La Torre is entering her first year at the Round Up as a multimedia specialist. This is her first semester at New Mexico State University where...