NM State overpowers Hawaii and achieves first win of the Jerry Kill campaign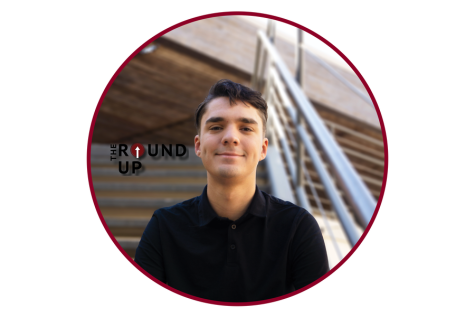 More stories from Joseph Settle
Head Coach Jerry Kill and his New Mexico State football campaign secured their first win of the season and in their all-time series against the Hawai'i Rainbow Warriors 45-26 Saturday evening. In a game where the Aggies controlled the tempo from start to finish, NM State finally played some "Jerry Kill football" thrashing offensively, which has been something the team has been chipping away at all season.
Kicking off with a bit of a slow start the Rainbow Warriors had to call a timeout right after Aggie kicker Brett Money, in his first start of his career, sent his kick 65 yards for a touchback. Rainbow Warriors quarterback Brayden Schager then threw a dart for 24 yards to James Phillips and followed it up with a six-yard pass to Dior Scott to get down to the NMSU 45. The Warriors would later score on a one-yard run from Dedrick Parson gaining the first score of the game.
For the first time in a long while, the Aggie offensive would come out and reciprocate in a big way. Led by freshman Gavin Frakes, the opening drive would start with an eight-yard strike to Johnathan Brady. Following that play, NM State would start their running attack, and just keep firing on all cylinders. Jamoni Jones would pick up 18 yards early in the night, followed by a 13-yard run by Ahmonte Watkins. The drive would end with a 27-yard run by Star Thomas, his first wearing the Aggie crimson uniform.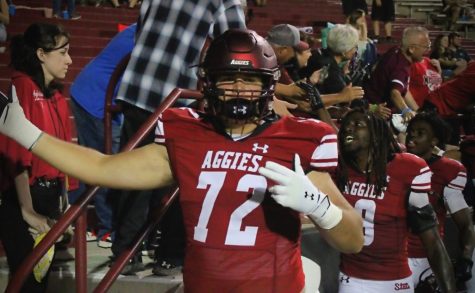 Hawai'i would punt on their next drive while struggling to find consistency in the passing game. The Aggies, however, went to work on the ground game as Jones would get two straight runs for eight yards combined. Frakes would join in on the running attack a couple plays later when he ran for 17 yards. Frakes continued to show off his running quarterback ability as he finished it off with a touchdown run from 20 yards out.
Not much would go the rest of the half for Hawai'i, as they would only score one more time in the half with a 23-yard field goal from Matthew Shipley. NM State would go on to score on three of their next four drives with Jones tacking on a three-yard touchdown and a two-yard run. The final touchdown of the half came off an effortless one-yard toss from Frakes to Thomaz Whitford. This incredible offensive shift in running for four or more touchdowns was the first time the Aggies had accomplished this feat since September 21, 2019 against New Mexico. This gave Coach Kills' squad a well-deserved boost heading into the break leading 35-10.
Not to leave out the notable showing from the NM State defense throughout the game, with veteran linebacker Chris Ojoh picking up his career best of 14 tackles, making him the first on the team to record more than 10 this season.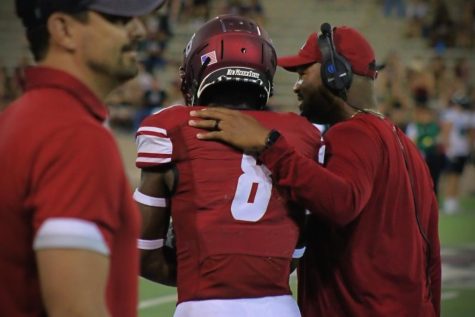 The second half proved a bit slower offensively, but the Aggies still tallied up the record-breaking numbers as they outgained Hawai'i 359-150 on the ground compared to their previous rushing high of 187. On their second drive, the running game got started right back up with eight straight running plays that finished with Watkins finding the endzone again from a yard out for the second straight game. The Rainbow Warriors would then answer with a gain of 10 when Schager found Jalen Walthall for a 16-yard touchdown. It proved too late of an effort as Money sealed up the NM State win by kicking his first career field goal.
"Hey, there's a party in Las Cruces, baby, and it starts at six o'clock. And I said, 'I don't know when it's gonna end. I don't really care right now," Kill laughed. "The only way you're gonna win is if you go out there and have fun and I think our kids had fun … I mean, the victory lap – There ain't nothing better than that."
The Aggies will continue their four-game home stand looking to push forward with this momentum next week when the FIU panthers come to town. Kickoff is set for 6 p.m. on Saturday, Nov. 1.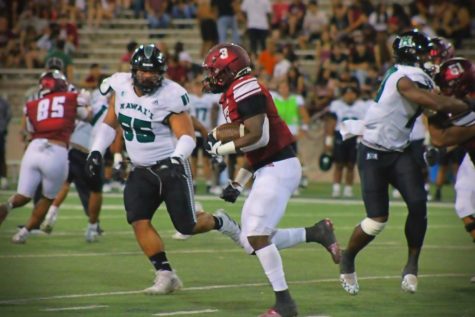 Leave a Comment
About the Contributors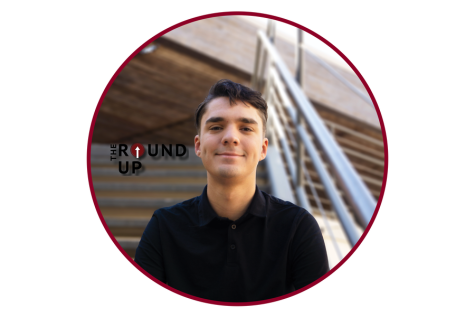 Joseph Settle, Sports Writer
Joseph Settle is majoring in Journalism and Media Studies and is in his second year in the Journalism undergraduate program. Settle is starting his first...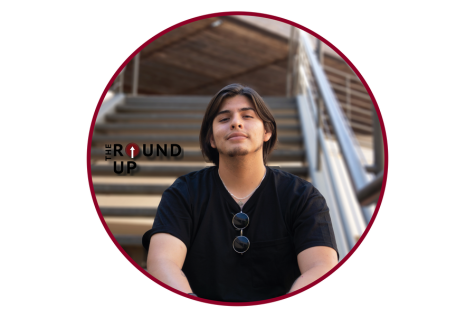 David Castaneda, Multimedia Specialist
David Castañeda is entering his first year as a multimedia specialist at The Round Up. This is his first year studying at New Mexico State University...