NMSU's CMI program helps students achieve life-long goals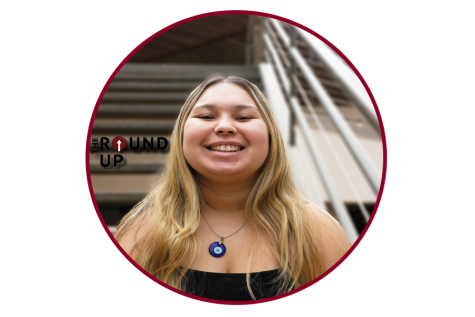 More stories from Leighanne Muñoz
With the current boom that New Mexico is seeing within the film industry the competition is rising and stakes are becoming higher with film students all around the state. New Mexico State University's Creative Media Institute truly exemplifies what competition within the film industry can be like and is continuously pushing their students to be the best, while offering opportunities that helps students make their way into the industry. 
 Blake Monticello, a senior majoring in Fine Arts, is an actor in the CMI department. He spoke on the competitive nature the department has. "The program only brings on talented individuals. So, it's safe to say we swim with sharks," Monticello said. 
Monticello believes that competition is important. "It breeds innovation and sparks motivation," he said. "In the film industry with so many ideas flying around competition keeps us challenging one another." 
The department can help students understand the nature of the industry they are entering and pushes them to find new creative ways to take on their projects, Monticello said. 
Sheyla Rico-Lopez, a senior majoring in Digital Film Production, is focusing on becoming a producer in the film industry. She agrees with Monticello on how competitive the CMI department can be, but how important it is to work together. "Truly, the industry is about working together, no matter what role we want or receive, a successful movie always comes with a hardworking team," Rico-Lopez said.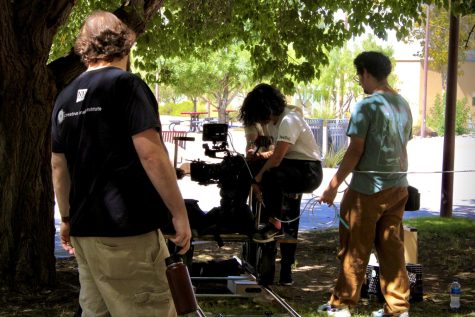 She mentioned that the program can teach students every role they could possibly be in or have an interest in, she said. The teamwork within the program can help students understand how to work with one another on set and how it will work when going into the industry.  
Rico-Lopez talks about how she wants to become a producer in her the future and how the department has been able to help her towards that. "I truly enjoy the roles I have received in my time at CMI and hope to further my experiences on bigger sets," she said. 
Jose Pena, who graduated with a degree in journalism and digital filmmaking at NMSU, talks about how the department taught him many things and showed him every aspect of making a film. "My favorite thing I did at CMI was definitely the Mixed Class Production short films. I got to direct one and collaborating with everyone was really fun," he said.  
Filmmaking is a tough field and can be stressful but learning to work with others and understanding the competition can make for a successful and fruitful career. NMSU's CMI program helps students on the right path towards the film industry and provides students with healthy competition and opportunities to work as a team. 
Rico-Lopez explains how being a more logistical filmmaker can be a struggle for her. "I personally struggle with the creative part of Film making," she said. "I handle those stresses by surrounding myself with other filmmakers who can help me fulfill the part I miss and vice versa."  
Pena is currently working as an editor for a news station but says that the program was fun and a great place to learn how to make oneself better in a healthy way. "I think that the main difference is that the competition in CMI feels healthy, while I'm almost sure that competition in the industry is most definitely not," he said. 
Leave a Comment
About the Contributors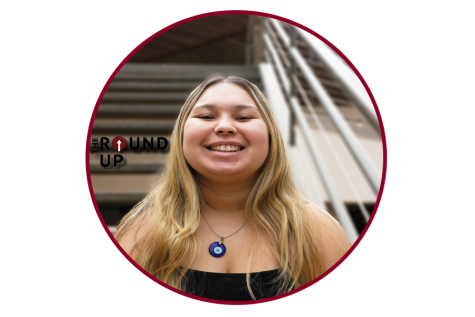 Leighanne Muñoz, Staff Writer
Leighanne Muñoz is finishing her first year with  The Round Up and is a Staff Writer. She is entering her sophomore year and second semester at New Mexico...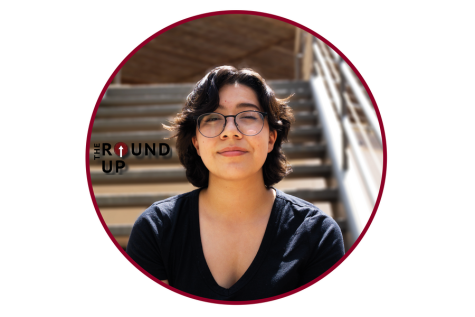 Leah De La Torre, Multimedia Specialist
Leah De La Torre is entering her first year at the Round Up as a multimedia specialist. This is her first semester at New Mexico State University where...