ASNMSU's financial situation explained
ASNMSU leaders explain the on-going financial situation and its impact on students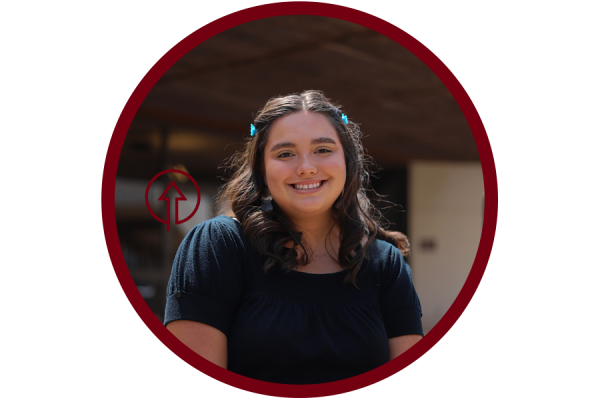 More stories from Claire Quintana
The Associated Students of New Mexico State University announced on Sept.12 that the association's annual budget declined from the previous school year, impacting the way funds may be allocated to students for this year.
The association said in a statement over Instagram, that due to many student organizations having ASNMSU funding in the 2021-2022 school year, changes to the senate reimbursement process were necessary to avoid "detrimental financial failures."
President Garrett Moseley sat down with The Round Up for an interview to explain the on-going financial situation.
He said that due to the lack of a fiscal advisor in March of 2022, ASNMSU spent more money on student organizations than it should have. This caused the organization to use its contingency funds which are only needed in case of an emergency.
"We lost our fiscal advisor in March and we spent a lot of money on good causes, but by the end of the year we dipped pretty significantly into the contingency fund," Moseley said.
Moseley explained that due to COVID-19 and students not utilizing the funds as much, the senate had accumulated a large sum of money in their surplus account to spend for the 2021-2022 year.
"Since people were starting to travel and it was back [to normal] we were making big investments into the student body, but we did not pace ourselves accordingly," Moseley said.
As a result, the senate is only allowed to spend $150k per semester this year in comparison to last year which was $400k per semester. Moseley said that because the budget is so tight this year, the senate needs to be financially responsible with the money that they do have so they don't go over budget.
"It is vital that we do not let the surplus [account] go below $300,000. The senate has to be a lot more fiscally responsible and conservative this year compared to previous years," Moseley said. "Organizations that have annually gotten funded by the senate may not have the same availability to that funding [this year]."
Moseley emphasized that students should still continue to advocate for their organizations and ask for funding when they need it, but to understand that the senate might not be able to fund them.
"[The budget crisis] is not to say that students shouldn't ask for funding from ASNMSU, but [they] just need to be conscientious that it's going to be a lot more competitive to get funding, and it's not going to be guaranteed," he said.
Moseley also clarified, that although ASNMSU funds free events like the Welcome Back Concert and hands out merchandise during tabling, those events are run from a different account than what the senate uses.
Senate President Pro-Tempore Annette Pettes said the financial situation has made her job a little bit harder because she has had to side with the ASNMSU lawbook, more so this year, so that bills are passed appropriately. 
Pettes explained that the tight budget has made it harder for her to figure out which bills she should push through senate because her first priority has always been to help the students.
"It's been tough [for me] because my number one goal is always to serve the students, regardless of what college they're in. I think all of the reasons [students have] for going on trips and requesting funds are meaningful," Pettes said.
She explained that she has had to take a step back from the student perspective and figure out what's better for them in the long run rather than now.
"I really had to, of course, prioritize my college, and then [also] advocate for other people to speak so we hear their opinions from their colleges and their opinions on clubs and organizations," Pettes said.
Pettes said now that bills are being vetoed again, which hasn't happened in quite some time, the senate has regained a checks and balances system so that they don't go over budget during meetings.
"I believe that we should have had vetoes in the last couple of years because without those vetoes, [the lack of checks have] led us to where we are now," Pettes said. "We're just having to be more strict overall, so our constituents have the least chance of getting a veto because we are making sure everything is legal."
Pettes further expressed that she hopes students will still come to the senate if they need funds, but they should be aware that it will be a more competitive process than previous years.  
"We support more students by being stricter on every single bill that goes through [senate] because [we have a bigger chance] of having more money in our account so that we can fund more students down the line," Pettes said.
Leave a Comment
About the Writer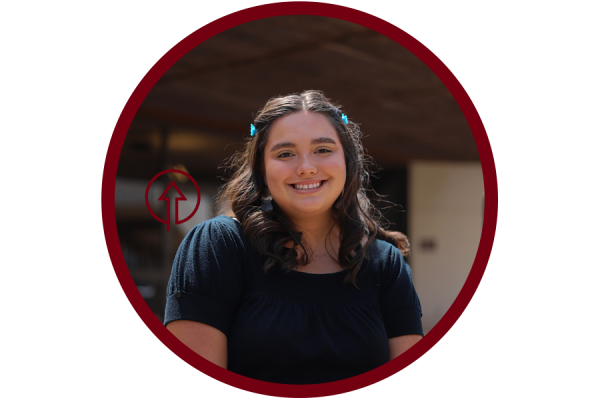 Claire Quintana, Managing Editor
Claire Quintana is entering her second year with The Round Up as the Managing Editor.  She is studying Journalism & Media Studies with a minor in...