Aggie Soccer picks up two more over the weekend against Tarleton State and Abilene Christian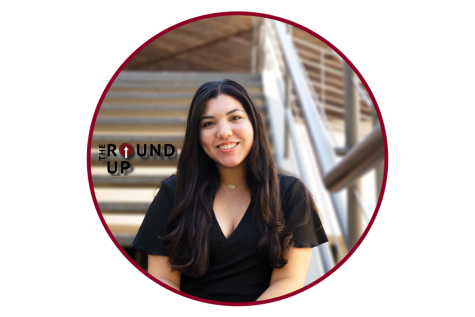 More stories from Alyssa Tapia
Maintaining the home-field advantage, New Mexico State's soccer team dominated on Friday against Tarleton State in a 4-0 win. Following a disappointing loss last Sunday against Stephen F. Austin, the Aggies brought their record to 5-3-3 for the season and 2-1-2 in the Western Athletic Conference. As always, this Rob Baarts campaign did not lack attempts on goal maintaining their powerful offense and defense throughout the game's entirety.  
It was apparent within minutes that the Aggies were not wasting time to get ahead in the score. In contrast with the past few games, these two teams did not play with excessive physical contact. There were a total of 22 fouls between NMSU and SFA, while Fridays match ended with only nine fouls total. Although there were not as many fouls, NM State overpowered Tarleton State in the aggression department. Beating their season record for the highest number of shots within a game the Aggies had 25 shots on goal, which was 21 prior to Friday nights match.  
With 21 minutes left in the first half, NMSU junior Megan Ormson kicked off the first goal of the evening. Sophomore Bianca Chacon made a corner kick, which was passed to senior Xitlaly Hernandez before connecting to Ormson for the finish. With 13 corner kicks throughout both halves, the NM State soccer campaign recorded the highest number of corner kicks on season.   
Freshman Sofia Beerworth started off the second half with a goal and led the game with three shots. Making it the second goal of her career, she received the pass from junior Loma McNeese and was able to throw her defender off balance. Kicking the ball with low intensity, it was stopped by the Texan goalkeeper but slid through her legs for another Aggie goal. Beerworth was just one of the 12 different NMSU players that took shots against Tarleton.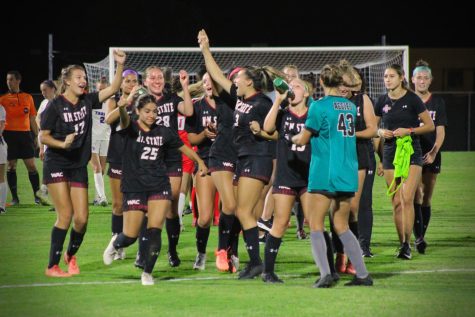 Quickly after the Aggies' second goal, sophomore Bianca Chacon assisted Brooke Schultz with her first goal of the season and a three-point lead. With 14 minutes left in the game, sophomore Blakely Edgar executed the fourth goal against the Texans. Hernandez made her second assist of the night, passing the ball to junior Gianna Valenti. Also assisting this play from midfield was sophomore Tati Jerman. Several Aggies tacked on their first goals of the season, Edgar being one of them.  
"I think it really made our team realize that you can't just show up. You got to put in the work, and we grinded today, and we worked hard, and that hard work paid off," head coach Baarts continued, mentioning their defeat against SFA. "Once we got the ball on the ground and started playing, we wore them out. I thought it was a really good overall team performance." 
The New Mexico State women's soccer squad returned to the Aggie field for the second time this weekend today taking one more in a 1-0 win over Abilene Christian. Nearing the end of the season, NM State will host Southern Utah this Friday, Oct. 7 at 7 p.m.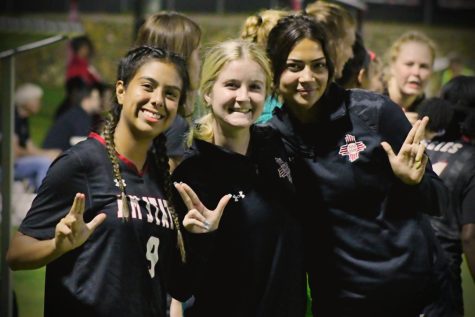 Leave a Comment
About the Contributors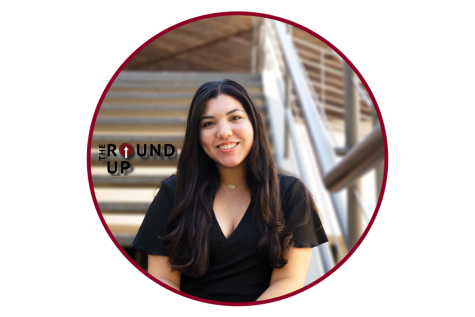 Alyssa Tapia, Sports Writer
Alyssa Tapia is a first-year sports writer at The Round Up. She is a senior double majoring in Journalism & Media Studies and Communication Studies...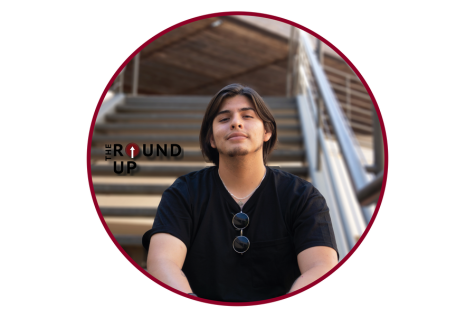 David Castañeda, Multimedia Specialist
David Castañeda is entering his first year as a multimedia specialist at The Round Up. This is his first year studying at New Mexico State University...