New K-Pop club arrives on campus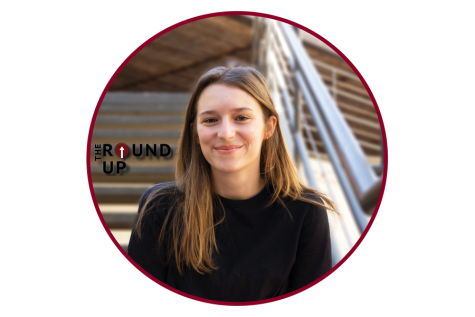 More stories from Noelle Whetten
This fall semester New Mexico State University has welcomed a new club on campus, The KCLUB. The club offers a safe space for  members to meet and dive deeper into Korean, and East-Asian cultures and entertainment, including Korean pop, drama and fashion.  
K-pop is a short term for Korean popular music. Some famous artists include BTS, BLACKPINK, SHINee and BIGBANG. K-pop, which has become a global phenomenon, is starting to win the hearts of many listeners from around the world. 
The K-pop Club was founded by Tatum-Miranda Betancourt and her friends Roxy Nieto and Kat Biel over their shared interest in K-pop. Journalism professor, Gain Park, also has gained an interest in what the club has to offer and has tried to support the club's upbringing.  "[The club] provides opportunities to learn and experience other cultures and cultivate a diverse and inclusive learning environment," Park said. 
Growing up in Korea, Park didn't really care for Korean clubs in American universities because she wanted to fit in. But when she saw people that wanted to celebrate Korean culture, that were underrepresented and isolated, she began to realize the importance of recognizing cultures and supporting not only the people in a culture but the people that like the cultures. 
Although new to campus, Betancourt plans to bring more visibility to the club and has several ideas for campus-wide events. "We've thought of things like karaoke contests, dance-offs, photo booth events, a haunted house and something along the lines of a Korean/East Asian and Pacific Islander cultural festival," Betancourt said.  
The purpose of the club is to not only bring awareness and support to Korean culture but to all cultures on campus. "Our long-term goal would be to support not only K-pop or Korean culture, but all the minorities' cultures around campus," Park said.  
The KCLUB is also hoping to collaborate with other diverse organizations at NMSU in hopes of reaching a larger audience, Betancourt said. The club offers many leadership and educational opportunities like unofficial leadership positions. "Marketing leaders, photographers, social media managers and overall project managers," Betancourt said.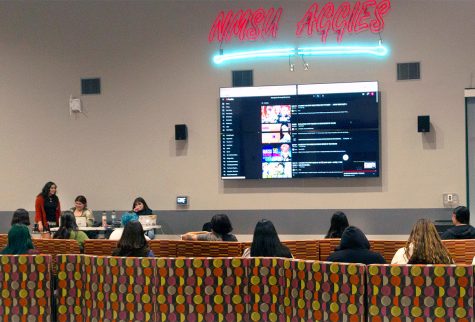 Being in the club gives a chance to meet people with similar interests and be involved on campus. Activities may include listening to music, watching music videos, learning choreography, "Kahoot!" and practicing the Korean language, Park said.
Freshman student, Elianna Lopez-Sanchez, a new member explains how the benefits of joining go beyond the club meetings. "For me personally, for a long time, I had no friends that liked K-pop, joining this club I was able to make friends I can hang out with and talk too all the time," Lopez-Sanchez said.  
Since joining she has felt like she has had a support system and community.There are many things to do in the club, some things that are not even related to K-pop and are just for fun. "My favorite thing we have done so far is the quizzes and playing games like "Mafia" we all just laugh, it's a fun game," Lopez-Sanchez said. "They also are currently trying to learn K-pop dances and I haven't been able to make any yet but if I did that would probably be my favorite activity."  
Club meetings take place at Corbett Center Aggie Lounge every Thursday weekly from 6-7 p.m. The first meeting having an estimate of 40 attendees, discussed topics for fundraising plus more ideas. "Getting potential talent or speakers that can speak about the [K-pop] industry or perform," Betancourt said.  
You can find more information and updates about their club on their Instagram or TikTok, @KCLUBNMSU.  Students can also expect to see some creative series on TikTok which are in the works. 
Leave a Comment
About the Contributors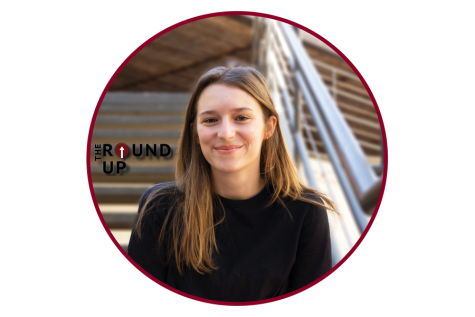 Noelle Whetten, Staff Writer
Noelle Whetten is a first-year writer at The Round Up, previously was a lifestyle writer. This is her senior year studying Journalism and Mass Communications...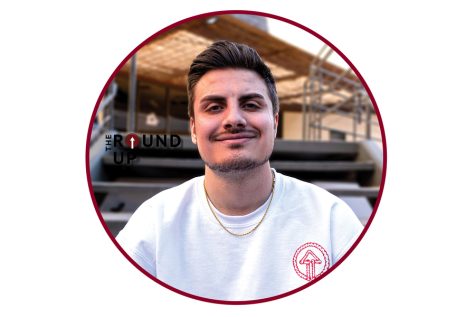 Carlos Herrera, Multimedia Specialist
Carlos Herrera is entering his first year at The Round Up as a Multimedia Specialist. It is his first time photographing for a local publication. He is...