Pickleball, a growing sport that has made its way to Las Crucens hearts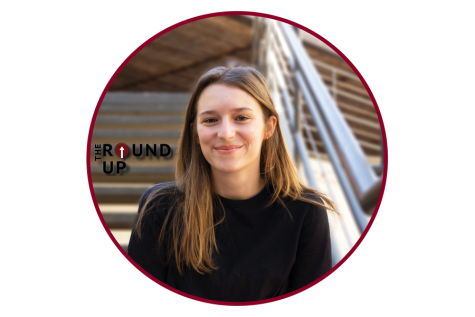 More stories from Noelle Whetten
A sport similar to tennis and ping-pong has become a new sensation across the United States. Originating in 1965,  pickleball has become increasingly popular over the last three years especially here in Las Cruces. Players from the Organ Mountain Pickleball Club highlighted why they partake in the sport.  
Organ Mountain Pickleball Club is a local group that hopes to promote pickleball throughout the community. They sponsor many tournaments and events but have a schedule on their website for when are where members can practice. Being open for only three years, the club has made an impact on the community by creating a cordial space for anyone.  
Jeff Anderson has been the president for the past year but already has plans in place in expand pickleball throughout Las Cruces. 
Currently, Las Cruces has eight dedicated pickleball courts but there are many tennis courts that are being unused, according to Anderson, he would like to turn them into pickleball courts.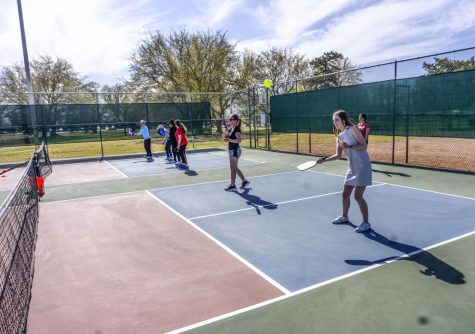 "We have helped out several charities and all that kind of things, so now we're looking at expanding and seeing how we can, help Las Cruces pickleball," Anderson said.  
Certified pickleball coach John Allevi has been playing pickleball for 13 years and has been teaching at Organ Moutain Pickleball Club and other locations for two years. Allevi fell in love with the sport because of how fun it is and how kind the community is. 
"There's no gender, no strength, and no size [requirements], Levy explains. "It's welcoming, welcoming to all," Allevi said. 
Allevi believes it is a great family sport because you can play against kids or grandparents and still have fun. The club sometimes offers three free lessons with Allevi to new members. New members can learn the logistics of the game and the correct form.  
Recent college graduate Summer Dow first heard about pickleball on TikTok and wanted to try it, so she joined the Organ Mountain Pickleball Club.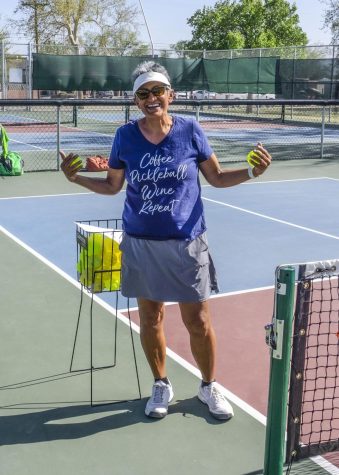 Having experience with tennis, Dow was interested in seeing the differences between the two sports. Unlike tennis, pickleball has smaller courts which makes the game less intense on the body.  
"It's a great sport because you can play with anybody and it's for all ages" Dow said.  
According to Pickleheads, a popular website amongst pickleball players, the largest age bracket of pickleball players is ages 55 and up, however, the second largest age group is players aged 18-34. 
Tom Goulding, a local retiree, is one of the few players who that falls within that demographic whostarted pickleball to socialize and get outdoors. 
"I played tennis for many years, heard about pickleball, it's like tennis but easier," Goulding said. 
Goulding was interested in pickleball because it was easier than tennis and found the people to be very friendly.  
"It's a very congenial sport, I have found that just [in] my brief experience the people that play it are so friendly," Goulding explained. 
Only playing one match, the club made him feel welcome and took the time to explain to him everything he wanted to know. 
Being the fasting growing sport in the United States according to Pickleheads, Goulding believes that it could be growing so fast because of its trendiness as well as peoples' need to be outside after the pandemic. 
"Part of it is a fad, part is the need for people to get out after the pandemic, and just to get outside get some exercise and meet new people," Goulding said. 
If you want to learn more about the growing sport of pickleball, the best advice the Organ Moutain Pickleball club has to offer is to come out and play. 
If you are interested in getting involved, you can find more information at the Organ Moutain Pickleball Club website.
View Comments(1)
About the Contributors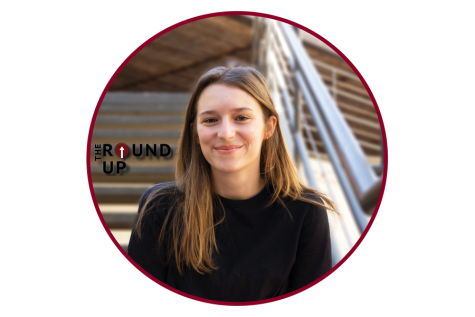 Noelle Whetten, Staff Writer
Noelle Whetten is a first-year writer at The Round Up, previously was a lifestyle writer. This is her senior year studying Journalism and Mass Communications...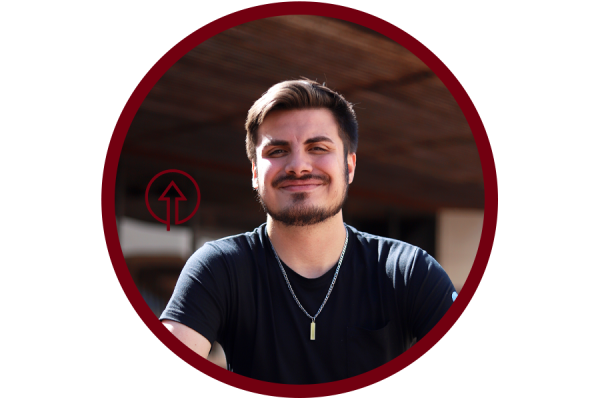 Carlos Herrera, Multimedia Specialist
Carlos Herrera is entering his second year at The Round Up as a Multimedia Specialist. He is currently a senior in his undergraduate degree in Information...