Review: Las Cruces International Film Festival Student short films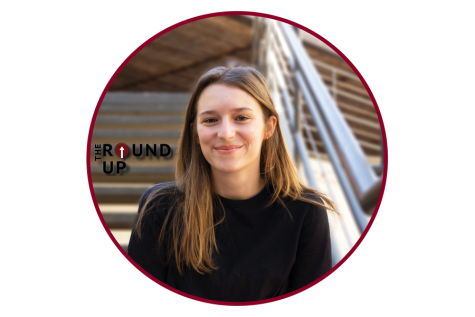 More stories from Noelle Whetten
Although the Las Cruces International Film Festival (LCIFF) is a New Mexico local event, international students participate in the festival by submitting short films. These short films were all different styles, genres, and languages making the festival very unique and interesting to sit through. 
"Hurricane Sofia" 
Written and directed by Lili Back and Victor Dupuis 
Although this short film was in French, it was very easy to understand the emotions and tenseness of the characters throughout the short. Three students are taking down decorations from a canceled party at their school. They are the only ones in the school, and it is quite other than the occasional school ringing bell. We learn that a student has died on the school grounds and her classmates, the three characters, and distressed and unsure how to talk about it.  
This film gave me that same unsettling feeling and had a similar likeness to the film A Quiet Place. The students talked very quietly and there was no music, just noise. There are still shots of school hallways and creaking doors that give the feeling that something is watching them or about to jump out.  
"The Soloists" 
Written and directed by Mehrnaz Abdollahina,  Feben Woldehawariat, Razahk Issaka, Celese Jamneck, and Yi Liu 
Inspired by the lack of women's rights in many countries, this Iranian short film is an animated film about three women who struggle to enjoy a life with so many restrictions.  
The village in which they reside creates new laws every day that leave little to no room for any fun activities or hobbies. Some of these laws are, "no riding bikes," "no ownership of dogs," and "no singing."  
The three women sing in a group of three, which is allowed. However, after an unexpected death of one of the members, the two women try to find a third woman that they can sing with, since singing is illegal unless in a group of three.  
The film was beautifully animated and very playful. The style was cardboard-like as if it was an animated storybook or puppet show. It reminded me of a Pixar film because the animation was very crisp, and each character was unique.  
"Triangle" 
Written and directed by Peter Engelmann 
Inspired by a real psychological experiment, "Triangle" brings together "three strangers" into an experiment, where they are taking turns asking each other 36 questions. It starts off with simple and cute questions around your hopes and dreams, until it takes a turn into something much deeper and shocking. 
The initial three characters turn out to not be strangers, but peers that went to the same elementary school as children. The main character, a woman, begins asking the two other characters why they bullied her when they were younger and starts talking about the depression and difficult feelings it caused her.  
As it progresses, we find out the woman was a holograph and not a real human because she ended her life when she was a child due to bullying in school. The two characters are left in shock and try to reflect on their actions as a child.  
The story revolves around bullying and how it can stay with someone even till they are an adult. Even if you think you are friendly teasing someone it can translate to something much worse for the victim. 
"Dream Eaters" 
Written and directed by Mike da Silva Wanderroscky 
"Dream Eaters" is an animated short film that involves monkey-like characters that go around neighborhoods to eat sleeping children's dreams. It was hard to follow this short because none of the characters had speaking roles, and there did not seem to be an intro, climax, or resolution like most of the films did. 
The animation was also not the strongest or smoothest. The characters' expressions and movements were very sudden and stuffy, but there were a lot of fun colors which I appreciated. I think the idea is really interesting and if the story around why they eat dreams, and their origin was expanded it would make the film much better.  
"Living All of Life" 
Written and directed by Marlen Rios-Farjat 
Out of all the shorts, I was really blown away by this student short film because it felt the most professional and movie-like. The film left you with a little cliffhanger and wanting to see more of the character's development. 
This Spanish film is about an old woman, Susana, who was abandoned by her husband after a lifetime together. Susana spends most of her time reminiscing about the past and her husband until her free-spirited neighbor teaches her how to live in the moment. 
I was really drawn into the film because of its emotional plot and entertaining characters. It reminds me of the classic grumpy old man and persistent child stereotype, but I did not feel like I was watching something I have already seen, but rather something with a fresh twist. 
Leave a Comment
About the Contributor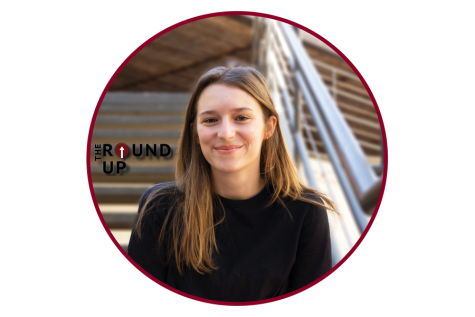 Noelle Whetten, Staff Writer
Noelle Whetten is a first-year writer at The Round Up, previously was a lifestyle writer. This is her senior year studying Journalism and Mass Communications...