What a TikTok ban would mean for NMSU users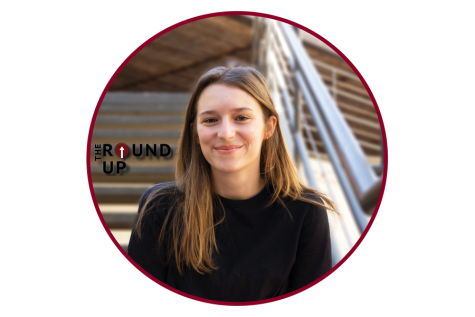 More stories from Noelle Whetten
In recent months, U.S. lawmakers have expressed concern for the popular social media app, TikTok. Concerns around security and privacy with the app have escalated talks in banning the app altogether on devices nationwide.  
A few universities have implemented their own ban, such as neighboring University of Texas El Paso, where students are unable to access the app under the university's network. Although New Mexico State University does not have a ban on the app, students and faculty are still curious to see what will happen to the app. 
Journalism and fashion student Phuc Tran uses the app frequently and was unhappy to hear there would be a possible ban.  
"I would be devastated if they banned TikTok since I spend so much time on it whether it is for entertainment or education," Tran said.  
Other social media apps in the past like Facebook have faced similar privacy allegations but there was no ban put into place which has raised some controversy with students.  
"I heard that they are trying to ban TikTok because of user-data handling problems, so security and privacy issues would be why the app is facing a possible nationwide ban," Tran said. "I don't think it is plausible since Facebook once faced the same problem, but it never got banned," he continued.  
Launching in 2017, TikTok did not trend until 2019-2020 around the same time as COVID quarantine. Curating personalized 15-second videos, TikTok has made it accessible for people to retain a collection of information and entertainment in a shorter amount of time.  
"Instead of reading a 10-minute news story or watching a 30-minute YouTube video, I usually go on TikTok and get all the information that I need in less than a minute," Tran said.  
Students are also making connections to a similar platform, Vine, which was shut down in the past and was popular during its time.  
Civil engineering student Santiago Archuleta believes that many people may be disappointed to see TikTok shut down, like Vine, but will move on to other social media apps.  
"There was Vine, which kind of just disappeared, but it was just like, oh… whatever," Archuleta said.  
Although some people will pick up interested in other apps Archuleta believes TikTok content creators will struggle the most with the ban.  
Jean Hertzman, director of the School of Hotel, Restaurant, and Tourism Management (HRTM), is one of the many content creators who uses TikTok to promote her department to increase student engagement.  
"We do use it for our social media for the department and have actually tried to increase our use since we know that it's the most popular one [social media] with younger people," Hertzman said. 
Despite the possibility of a ban, Hertzman is not concerned that there will be any extreme impact of not being able to use the app for promotion purposes for her department but does see how it could affect student recruiting and outreach for NMSU. 
"I think it is more problematic without recruiting and outreach for the students because we started to move a lot of social media a lot of the recruiting to that [TikTok] because that's where the high school students and others, that we hope will come here at NMSU, are spending their time,", Hertzman said.  
With other schools, like UTEP, banning TikTok on their Wi-Fi networks, Hertzman explains that TikTok can work more towards NMSU's favor. 
"UTEP banned [TikTok] a couple of months ago, so it's like, okay well maybe that going to work more towards our favor, as competitors," Hertzman said.  
"But eventually, if things go through on the national level, it's gonna affect all of us," she continued.  
According to NMSU Information Security officers, TikTok will not be banned anytime soon on campus, but they are in close communication with State Officers and monitoring the evolution of the issue to respond accordingly.
Leave a Comment
About the Writer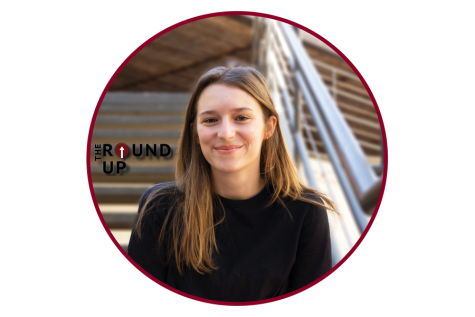 Noelle Whetten, Staff Writer
Noelle Whetten is a first-year writer at The Round Up, previously was a lifestyle writer. This is her senior year studying Journalism and Mass Communications...