Aggies prevail in statement victory over rival UNM Lobos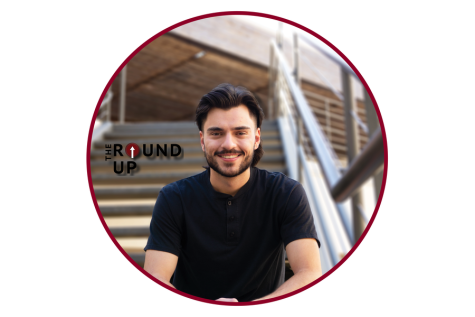 More stories from David White
The University of New Mexico Lobos traveled down to Aggie Memorial Stadium for the first time since 2018 to face the New Mexico State University Aggies in the highly anticipated "Battle of I-25" rivalry match. The Lobos carried a large lead in the all-time series with 73 wins, 33 losses, and 5 draws heading into the bout. Looking to end a 3-game losing streak against the Lobos, this Jerry Kill campaign got Aggie memorial stadium absolutely roaring with joy. In an absolute turn of the tides Las Cruces hosted one big celebration with the historical 21-9 win.
UNM would receive the opening kickoff, beginning play with an eighteen yard catch by Lobos wide receiver Luke Wysong. This was followed by a roughing the passer penalty on the Aggies headlining an 11-play 61-yard drive, ending in a 44-yard field goal from kicker Luke Drzewiecki.  This put the Bos' up 3-0 with nine minutes remaining in the first quarter. NM State fired up and ready too respond
With NM State fired up and ready to respond, a 37-yard run by runningback Star Thomas would spark a glimmer of hope amidst the penalty-ridden second offensive drive. This big play would set up another success, resulting in a 22-yard touchdown pass from quarterback Gavin Frakes to Ahmonte Watkins. After regaining the lead at 7-3 with three minutes remaining in the first quarter, NMSU face mask penalty would set up UNM with great field position at the Aggie 34-yard line. The Bos' wasted no time capitalizing on the penalty with a 33-yard field goal by Luke Drzewiecki, drawing within one at 7-6 in favor of the Aggies.
Not much would go for either team in the second quarter, as each of the next three drives would end in punts. The Aggies would finally shift the monotony with a huge interception on third down against the Lobos with six minutes left in the first half, looking to find the end zone at least one more time before the break. After an 8-play 24-yard drive ended in a missed NMSU field goal, the Lobos would try for one more score before half, but to no avail.
"We talked about the rivalry. I talked about it. You know, this is a big game. When you only have two main universities, there's only one that can be on top, and we got to be that tonight. Their team played hard, they're well coached. I've known Rocky [Long] for a long time. But it was our turn tonight…," NM State head coach Jerry Kill stated. "There's a lot of passion, I found that out. This is my first time in New Mexico-New Mexico State. And you know, there's RV's around… I was going to go out there and get a hot dog before the game. It smelt so good, but I figured I better work."
The power dynamic was established right off the bat coming into the second half as following punts by both teams, quarterback Gavin Frakes threw a 31-yard touchdown to wide receiver Kordell David on the first play of the drive. The Aggies then forced yet another UNM punt, followed by a 10-play 47-yard touchdown drive, capped off by a 2-yard touchdown run by running back Star Thomas, pushing the lead to 21-6. The Lobos weren't going down easy as they put together the longest drive of the game resulting in a field goal, going 20-plays, 74-yards, and totaling in almost 11 minutes of game time. The score stood at 21-9 with seven minutes left in the fourth quarter.
Alongside a complete 180 in offensive play with Frakes picking up a new career high of 10 completions and two two touchdowns, the NM State defense was overpowering. Key veteran players like senior linebacker Chris Ojoh exhibited this power, exceeding his previous best of 14 tackles with 15 in this game. The defense as a whole tallied a whopping 80 tackles throughout the night opposed to the Bos' 48.
In an incredible underdog victory, NMSU would finally get the long awaited I-25 win, ending their three-game losing streak against the Lobos. Hoping this is the beginning of a beautiful offensive and defensive powerhouse, NM State is set to play the San Jose State Spartans in their homecoming game this coming weekend. SJSU touts a record of (4-2, 2-1) and the top spot in the Mountain West Conference. The Aggies will look to continue their recent success, as they have won two of their last three games with a win over the Spartans in Las Cruces.
Leave a Comment
About the Contributor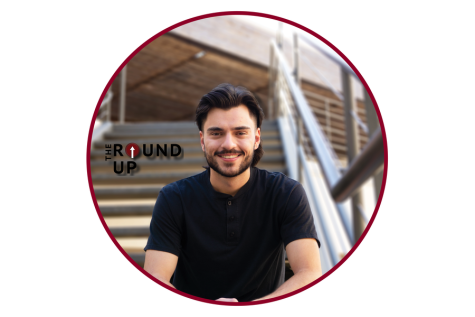 David White, Sports Writer
David C. White is entering his second year at The Round Up as a Sports Writer. White is a senior majoring in Physical Education with an emphasis in secondary...