Ten fun Halloween costumes to try out for the 31st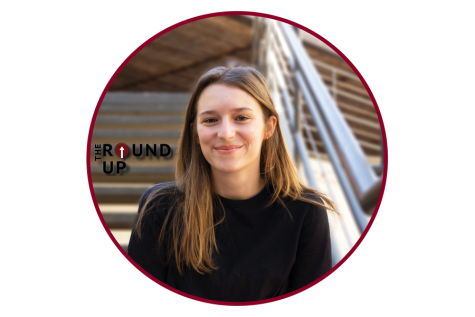 More stories from Noelle Whetten
With Halloween right around the corner, finding creative but easy group costumes is hard, but don't worry, below I have listed 10 Halloween costumes for friend groups of all sizes.
"Top Gun"
Woo the crowd with your new mustache, that "definitely makes you look like Miles Teller" and be a Top Gun pilot for Halloween. Since Top Gun 2 came out only a few months ago this is a great costume for a friend group of any size that people will hope to see. You just need a pilot uniform which you can find online or at a local Halloween store. 
"Men in Black"
Fighting aliens while looking classy. This is a great last-minute costume if you own a suit and sunglasses. You can take the costume one step further by adding a "MIB" (Men in Black) badge and carry around a pen or something that can portray the "Neuralyzer" device used in the movies. 
"Baywatch"
There is nothing more fun then wearing a bathing suit in late October. All you need for this costume is a red bathing suit and a whistle. You can add more accessories like sunglasses or a flotation device to spice up your costume. 
Taylor Swift's Ex-Boyfriends 
Calling all the Taylor Swift fans out there. All you need for this is a printer and popsicle sticks. You simply just print the face of an ex-boyfriend, like Jake Gyllenhaal or Taylor Lautner and tape it to a popsicle stick. One friend can even be Taylor Swift and all the exes can follow her around all night. With the variety of men Taylor Swift has dated, this is perfect for a friend group of any size and it's hilarious.  
 Tequila Shot Trio Costume
A great college Halloween party costume for a group of three or four. The best thing about this costume is that you can dress it up or down and all you need is a printer and some string. One person can go as a tequila bottle, another as a lime and other as salt. If you have four people in your group, you can also add a "black out" which would be wearing all black and sunglasses. You can print out an image of each item or simply write the name of what you are and attach it to your outfit. 
Cowgirls and Cowboys
If you really are an NMSU student, I know you own a pair of boots, so you don't really need much for this costume. There are a variety of themes you can do with this costume, like a space cowgirl, glam cowboy, or just a classic cowboy. 
Disney Princesses Mugshot
Add a fun twist to your favorite childhood characters and dress up as Disney princesses gone bad. This is a great option for a female friend group of any size. You can have a lot of freedom with the costume, all you need is a dress or attire that resembles a Disney princess and paper for the mugshot placard. You can get creative with this costume by discovering what crime you think each princess would commit and add some makeup to make the crime more believable.  
"Winx Club" 
I'm sure we all have had a crush on a Winx fairy at some point, and who wouldn't. This costume is simple but cute. All you need is wings, a monochromatic outfit, and some platform heels or boots. There are six total fairies in the Winx Club, so if you are a group of six friends this is perfect.
"Minions"
With the latest minion movie being released, everyone's love for minions has been resurfaced. All you need for this costume is a ringleader and infinite friends. If you have a yellow shirt and a pair of blue jeans this is an easy last-minute costume for you and your friends. One person can be Gru, and everyone else can be minions. You could also take a sexy twist on being a minion, if you really wanted, too.
"Stranger Things"
A new season of Stranger Things means new ideas for group costumes. The newly introduced characters like 001, Chrissy, or Eddie bring many new costume ideas for this Halloween. Although these costumes may require a little more effort you probably already own some of the basics. For example, all you need for a 001 costume is a white button-up, white pants, and some fake blood. This is great for a diverse group of friends because there are so many characters to choose from in the show.
Leave a Comment
About the Writer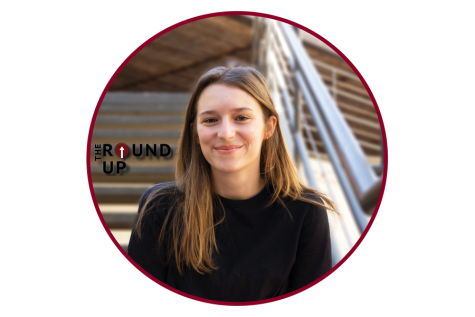 Noelle Whetten, Staff Writer
Noelle Whetten is a first-year writer at The Round Up, previously was a lifestyle writer. This is her senior year studying Journalism and Mass Communications...