Stylish and helpful accessories to step up your college routine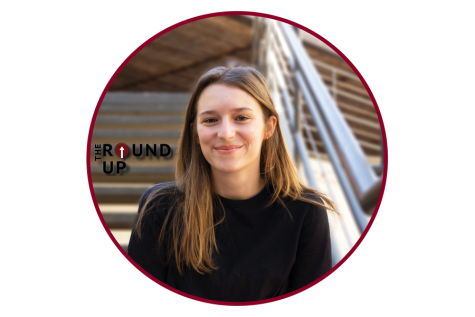 More stories from Noelle Whetten
Most accessories, whether it be a fitness tracker, watch, or phone charger, are chunky and not stylish. Below I have listed some helpful accessories to help you get through your day in an efficient and fashionable way. 
Fitbit 
Stay motivated and stay up to date with your health with Fitbit. Fitbit tracks exercise, heart rates, sleep and nutrition. This is a simple waterproof watch that you can wear 24/7 for up to five days before having to recharge. With a personalized app, you can view how much sleep you are getting, how many steps you take in a day and if your friends own one. You can even see how many steps your friends are at and send them some motivation.  
With a variety of styles and sizes, there is a Fitbit for everyone's needs. The Fitbit flex 2 is a smaller option with no screen that can be worn as a gold necklace or rose-gold bangle. The Luxe is a small Fitbit that does have a screen but is more stylish than others with options of a gold chain band for an effortless but motivated look. 
Charging Cord Bracelet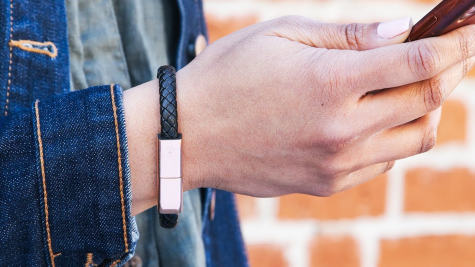 While running around campus, you may realize that you forgot your charger at home. This is a stylish option for those wanting to carry a charger around with them without the hassle of carrying around a wire. The bracelet plugs into your phone, and you can plug the other end into your computer, charging block or portable battery.  
It's a perfect option for those who are tired of charger lurkers and want something discreet. There are many styles to choose from, like a stainless-steel bangle or a braided cord bracelet. Prevent missing crucial emails or missing important calls by having a reliable charger on hand. 
Ringly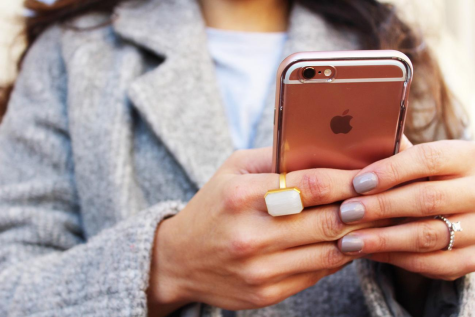 Complement your outfit with a smart ring that will keep you active, mindful and in the moment. Ringly, "The Smart Ring" is a choice for those looking for something that will track your activities but not be a distraction. With no screen Ringly brings beauty and function to your finger, with functions like vibrations and lights when you get mobile alerts and an app for reviewing your step tracking and for setting goals. 
Connecting to 200 apps, you can pick and choose which apps you want alerts for and customize your alerts to each app. When you get a notification, the ring will light up in a color of your choice as well as vibrate. There are five colors to choose from when customizing your alerts, blue, green, yellow, red and purple, so, you can assign each color to an app, so you know what you got a notification from.  
The Tiny Protectors Self Defense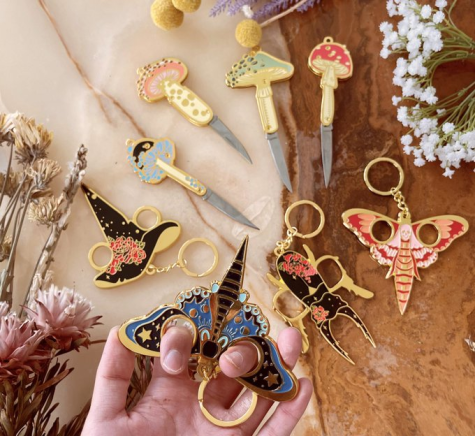 Stay safe around campus with cute and discreet novelty keychains and accessories. The Tiny Protectors is a personal favorite brand of self-defense accessories like sharp keychains, emergency alarms and stun guns. The keychains include features like a lock-release design, meaning it can be pulled free of the keychain for easy access. There is a selection of many designs like a cherry or moth keychain.  
The emergency alarms are small but loud. A by-passer would be oblivious to this alarm keychain due to its appearance. To set off the alarm you simply pull out the pin located on the side of the character keychain, and you put it back to stop the alarm.  
Leave a Comment
About the Contributor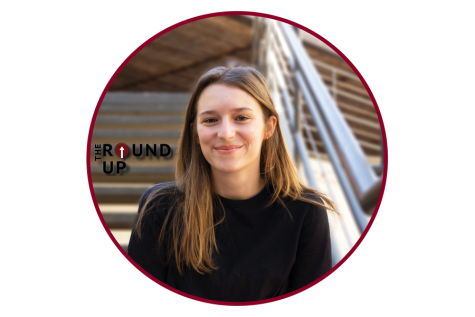 Noelle Whetten, Staff Writer
Noelle Whetten is a first-year writer at The Round Up, previously was a lifestyle writer. This is her senior year studying Journalism and Mass Communications...