The future of engineering is female
"…You shouldn't give up. You just have to fight through it," Garduño said.
More stories from Ethan Ortiz-Ulibarri
It's no secret that the engineering field has been historically dominated by men. Only 21% of engineering students are women in the United States. Although this trend may be disheartening, these numbers are growing more and more every day with more women becoming not only trailblazers, but leaders within the industry. 
Many of our on-campus leaders have been dominating the industry, from representing New Mexico State University at national levels to being elected to some of the highest positions that a student can attain, and they just so happen to also be female.  
Victoria Sandoval, a Student Body Senator and leader on the NMSU campus, detailed how privileged she is to serve in a position that allows her constituents to feel heard and included not only within her college but within NMSU.  
"I had to step up, out of everyone running for the senate seat, I was the only woman," Sandoval said.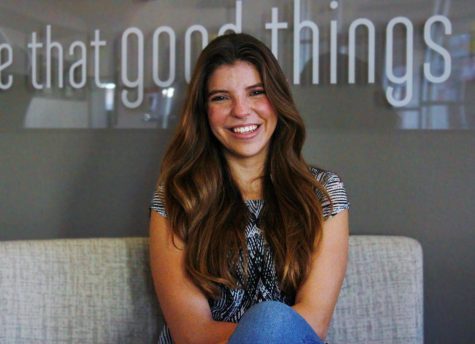 She continued to highlight how her position allows her to have a much bigger voice and speak on behalf of underrepresented groups on campus. 
The engineering field for women is growing. According to verified statistical databases, females only dominate around 14%of engineering professions in the United States. "I thought it would be a little lower. [Even if] you look at the classes, or the teachers, even the people who recruit engineers, you're surrounded by a sea of men so hearing 14% [actually] sounds like it's gone up." Sandoval said. 
Most female engineers reflected Sandoval's thoughts. When entering a typical engineering class alone, you can see the number of female engineers in comparison to their male counterparts are dis-proportionally different.  
Viktorya Martinez, a senior within the engineering department and member of Nano Stat Club, expanded on this. "Not gonna lie it's a lot of guys. I've noticed with my classes as soon as you walk in, I don't recognize the same guys [because] there's just so many in every class. But I [recognize] the same girls. I may not know them by name, but I know who they are, [I recognize] their faces," she said.  
"I think that alone shows how little women are in engineering. The same girls every single time but different guy every time I look," Martinez said.  
New Mexico State University's engineering college has its own set of distinguishable alumni in the field. From 1957 to 2018, NMSU has awarded a Distinguished Alumni award to those who have received an engineering degree from the program. Out of  55 awards that have been given out over the past 61 years, only about five of these recipients have been women.  
The NMSU engineering faculty also seems to be lacking in female representation with only two professors, one associate professor and three assistant professors–in the entire engineering department according to the NMSU webpage. 
Gabrielle Garduño is a senior within the engineering department. She expressed that her professors within the engineering department constantly push her to do better and to better herself, to continuously learn more and more. 
However, she recalled a time where a professor would only pick on the females in class. "He would constantly call them out especially whenever he knew that no one in the class knew the answers, [you could tell] he just wanted to pick on the girls, when it's a class full of people. It was an ongoing [issue] for the entire semester," Garduño said. 
Many female engineers on campus tend to share a very common theme. The feeling of being condescended by their male counterparts. They detailed that male engineering students did not have to have their work double-checked in group settings, whereas female students are often mistrusted with their work. They often feel that they must work twice as hard to feel half as respected by not only their peers, but their professors as well. 
Viktorya Martinez is a senior within the engineering department as well. "We're not allowed to make mistakes… there's a reason why a lot of girls do not answer questions [in class] is because they're waiting for that joke of [this is why] women shouldn't be an engineering," Martinez said. 
She continued to highlight the positives of being in engineering. 
"[Sometimes] you get to work with our literal universe which makes all the struggles and all the hardships so worth it," she said. 
Many times, these aggressions are less subtle. Gabrielle Garduño recalled a conversation between her and one of her male peers who has since graduated from NMSU engineering program.  
"He made the comment that women are nowhere near as capable as men to be [engineers]. I don't think he realized [that's] what I was [majoring in] … [after that] I definitely saw him in a different light," Garduño said. 
Garduño gave a piece of advice to any women coming out of high school into the engineering department. "I'm not going to sugarcoat it, because [engineering] is going to be hard. But it'll be worth it. And you shouldn't give up. You just have to fight through it." 
Leave a Comment
About the Contributor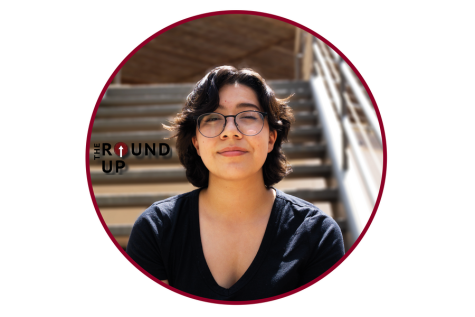 Leah De La Torre, Multimedia Specialist
Leah De La Torre is entering her first year at the Round Up as a multimedia specialist. This is her first semester at New Mexico State University where...