Revenue Bond Issuance Series 2022 for NMSU campus, introduces new improvement projects 
"In order to make the campus the best it can be we need to invest in it!" 
More stories from Ethan Ortiz-Ulibarri
Earlier this semester, NMSU officials proposed and approved a $28 million dollar revenue bond that will be allocated to improve some major spaces on campus. From Corbett Center to the athletics locker room, this bond is designed to directly benefit student spaces on campus. 
The revenue bond is targeting four distinct projects, University Recreation centers, Aggie Memorial Stadium, Corbett Student Union, and the Pan American Center. The first project targeting university recreation allocates $3.8 million to upgrades and improvements to the Activity Center and the Aquatic Center.  
Revenue bonds can only be used to fund public projects and by public projects such as construction, reconstruction, maintenance, repairs and or improvement of a facility. Typically, facilities that generate revenue like the Pan American Center or the football stadium, and these restrictions are placed on NMSU at the state level. 
Elements of this project include providing an outdoor fitness expansion, a locker room renovation, a replacement of pool filtration system, fitness equipment replacements and upgrades, new indoor pool lighting and an addition of an outdoor shower.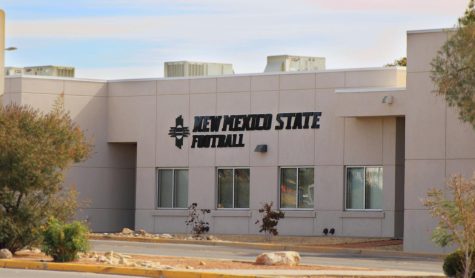 Project two allocates $15 million to the Aggie Memorial Stadium which will provide all NMSU athletes with a new athletics locker room addition, regardless of which sport they play. This addition will give athletes direct access to the field and will provide emergency access for safety purposes.  
There will also be a training area and a larger equipment room to promote good health, mental health, and nutrition services to student athletes. Office spaces for staff and graduate assistants will also be made available in addition to a student athlete lounge to enhance recruiting. Lastly, there will be a video and film viewing room for teams and NFL scouts to view plays and conduct official business. 
Project three is designed to make improvements to the Corbett Student Union. Since Corbett is the most utilized student space on campus, $5.9 million is being allocated to upgrade the fire alarm and HVAC systems. In addition, the Esports team will be provided with an expansion and renovation to their lounge. Lastly, there will be a variety of student recommended projects that are designed to directly improve the student experience. 
Finally, project four will provide upgrades to the Pan American Center, replacing the sound system, upper bowl, lower bowl and telescopic platform seating, which totals to $3.3 million. 
NMSU Regent Neil Bitsy, the student representative on NMSU's top governing body went more in depth on the bond. "I'm really happy about it personally. So, there's always a level of debt service that we're capable of paying off. And there is right now especially this period of time." 
Regent Bitsy expanded on revenue bonds, "[These bonds are] issued for capital improvement projects that can generate revenue to pay off the bond." He continued to detail that these types of bonds have been used by NMSU before and highlighted the Chamisa on campus apartments which were opened in 2007. 
On August 24, 2022, the NMSU Board of Regents Adopted the bond and approved it the following day.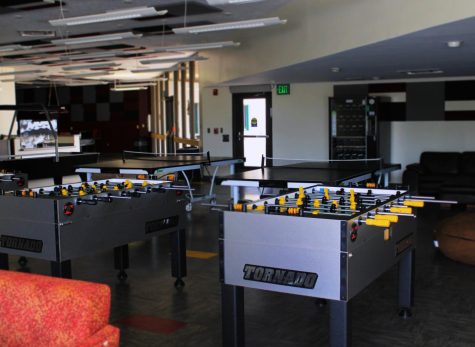 The following week, a notice was published of the adoption of the resolution. The bond was then approved on September 15, 2022, by the higher education Capital Projects Committee. It now awaits a final approval from the New Mexico State Board of Finance. 
The revenue bond that was issued will need to be paid off over the next 30 years. The revenue generated from the facilities in which this bond directly benefits will be what is used to pay off this bond over time.  
Regent Bitsy spoke about the repayment process. "Thirty years is a long shot. That's what we put in there because of the fact that interest rates are so high right now. We don't predict the interest rates are going to be this high over the next decade. At some other point the board, when I'm long gone, will probably want to refinance." Bitsy said. 
Regent Bitsy expects the revenue bond to be paid off well before the 30-year expectancy date with the retinue that these facilities will generate. 
As collateral and pross that this bond can be repaid by the university, student fees will be used to show exactly that. Student fees are generally flexible on what exactly they can be used toward.   
If approved, most of these projects are projected to begin construction during the Summer of 2023. Nevaeh Torres, a junior and member of several on campus organizations had this to say, "I think it's a good idea, in order to make the campus the best it can be we need to invest in it!" 
Leave a Comment