McDonald's releases limited edition adult Happy Meal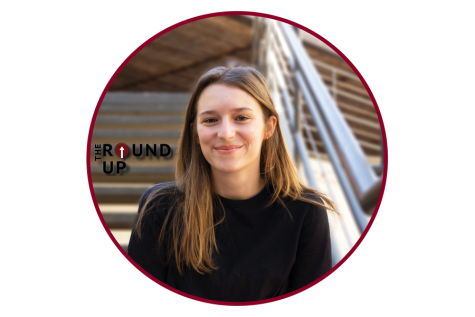 More stories from Noelle Whetten
This October, McDonald's has partnered with Cactus Plant Flea Market (CPFM) to create an adult happy meal. You can choose from either a 10-piece chicken nugget meal or a Big Mac meal. Each box contains either a Birdie®, Grimace®, Hamburglar® or Cactus Buddy figurine, all designed by Cactus Plant Flea Market. The box was released on Oct. 3 and will be available until Oct. 30 or until supplies last. 
New Mexico State University student Oscar Porras, 18, who is a Shift Leader at McDonald's and saw how much traffic has increased at his store due to the meals popularity. Porras' store manager Jessica Nuanes explains that the first day the happy meal was released, all stores sold out, in Las Cruces. 
"I guess McDonald's didn't think that it was going to be that crazy," Nuanes said. "We get shipment every few days, so we replenish our outage two days later." Porras and Nuanes work at the McDonalds on University Street and have been sold out of the Cactus Plant happy meal for a while. However with the crazy traffic, Porras hasn't seen many people come in looking for a specific figurine. "While I've been working no one has been like 'Can I get this one specifically?'," Porras said.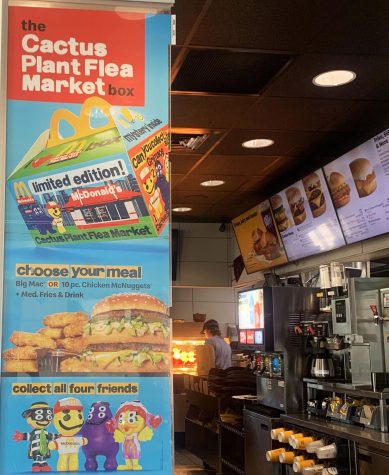 Nuanes says that most toys have a number on the packaging or are see-through so you can tell which toy it is, but these toys come in solid white packaging. "So, unless you really feel around for it, we don't know which ones are which," she said.  
What is Cactus Plant Flea Market?  
Cactus Plant Flea Market is a designer brand founded by Cynthia Lu, that is known for its unique visuals, designs and treatments in men's clothing. CPFM has previously done collaborations with Kayne West, Nike and Coachella. Some of her designs include the character Cactus Buddy which you may find in your happy meal.  
Nuanes did not anticipate the turnout they got and was shocked by the popularity of the meals. "I didn't know who the Cactus Buddy person was or what the hype was about," Nuanes said. It seems to be in demand everywhere as stores everywhere are selling out.  
Porras thinks that McDonald's should continuously make happy meals for adults because it is something for the older community not just for kids. "I would like to see something like this again just because I find it [happy meals] interesting," Porras said.  
Not only is McDonald's selling happy meals but there are also more exclusive items online. "They [CPFM] also did a collaboration with McDonald's for a clothing line, there are t-shirts and stuff like that, that you can only get on the app," Nuanes said.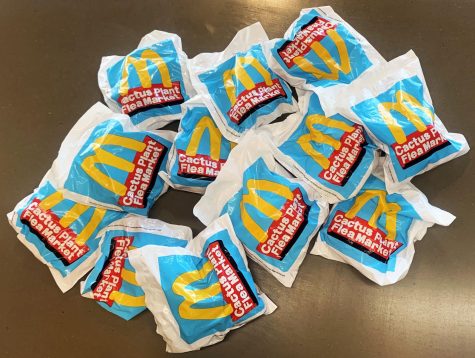 The clothing line was dropped for a limited time and has already been sold out, but you can still find it from resellers. The clothing items include sweatpants, crewnecks and t-shirts, which have CPFM's signature Cactus Buddy character and her well-known typography.
Make sure to visit your local McDonald's to redeem your meal and designer toy before they're gone.
Leave a Comment
About the Contributors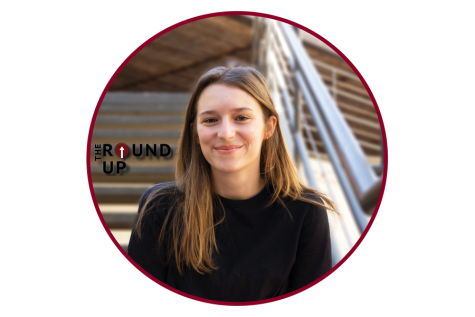 Noelle Whetten, Staff Writer
Noelle Whetten is a first-year writer at The Round Up, previously was a lifestyle writer. This is her senior year studying Journalism and Mass Communications...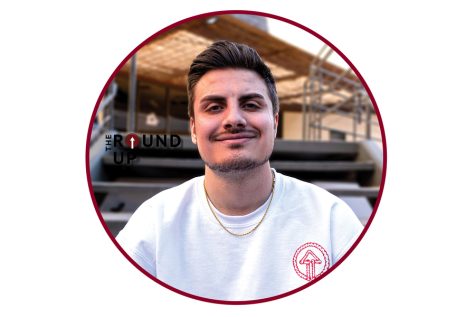 Carlos Herrera, Multimedia Specialist
Carlos Herrera is entering his first year at The Round Up as a Multimedia Specialist. It is his first time photographing for a local publication. He is...