Social media's impact on students' mental health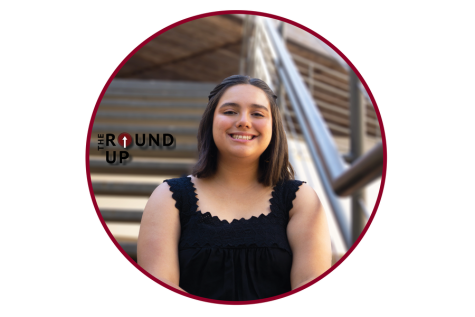 More stories from Claire Quintana
She plopped down on her bed after a long day of classes and work.  She told herself she would only scroll through Instagram for a few minutes before she started her homework.  A few minutes turned into a few hours and before she knew it, the rest of her day was gone. She conceded to doing homework late into the night only to get a few hours of sleep before she started her next day.
This scenario is one that students frequently experience, especially with the growing appeal and popularity of social media apps. Students' whole lives are on social media.  Anytime something remotely remarkable happens in someone's life, they go to social media to share it with their followers.
What if this growing obsession is more of a disease rather than a good thing?  What if college students' natural inclination to project their lives on social media is what has caused the increase in mental health issues?
An article by the American Psychological Association emphasized the increase of college students seeking counseling and therapy in the last couple of years.  According to the article, the number of students seeking mental health assistance at campus counseling centers has increased by almost 40% from 2009-2015.
Health professionals from the Aggie Health and Wellness Center said in a statement that they have seen an increase in students using the counseling services.  They've also seen more students use social media to self-diagnose their mental health issues and then use it as digital therapy.
"We recommend students recognize the negative consequences of social media (i.e., neglect of self or stress and depression), seek informed resources to learn coping strategies, and seek a professional's opinion for any prolonged or serious concerns about mental health," the statement said.
Mark Cossel, NMSU alum and Living Hope Christian counselor, shared his thoughts about social media and its correlation with mental health.  He said that although social media can be a beneficial resource, it can also encourage unhealthy mindsets in students.
"Our social support network is typically our first response when we are in need, and like social media – it can promote our goals or hinder them," Cossel said.
Cossel also said that each student has a different experience with social media but he believes that as long as students make sure to keep their social media algorithms positive, it will be more likely to positively impact their mental health.
"I would recommend we take ownership of our feed and do our part to make it the content we enjoy, and be mindful of how it is impacting us," Cossel said.  "It isn't easy, and there are many professionals ready to help if you're having difficulty!"
Cossel emphasized that he wants students to know despite their relationship with social media, they are in control over their own lives and social media relations.
"Social media does not define your worth, no system or person has that power.  You are forgivable and loveable, and if your current social network or social media platform says otherwise – they might not be the community you need," Cossel said.
Lauren Park runs the social media for the Associated Students of New Mexico State University and the Alpha Xi Delta sorority.  Park said that she does enjoy running the social media for both organizations but sometimes it can also take up a lot of her time.
"I enjoy it up to some point because I want to work in public relations and it's a good stepping stone for work, but with having to keep up with so many [accounts] at once, it can be a lot," Park said.
Park said that she spends at least six hours on social media every day doing things such as editing or posting new content to both Instagram accounts. Not only does it take up time in her day-to-day life, but it also takes up space in her mind.
"It is hard because sometimes I feel like I'm missing out on bigger events, but then I also think it's cool that I'm seeing everything from a different perspective," Park said.
She also expressed that it's cool to have her job be social media, but it can feel overwhelming because she has to constantly convey a perfect image for both organizations through social media.
Park said that the expectations to convey a perfect social media image for both organizations can sometimes feel overwhelming, but ultimately she finds her job rewarding.
"I feel like you have to keep up a kind of image with everything and make sure you maintain your [social media] brand. You want to make sure that you're putting out the best versions of everything," Park said.
If any student at NMSU is struggling with their mental health and feels like they need further support they can always take advantage of the 12 free counseling sessions at the AHWC.  Students can also text or call 988 for assistance with suicidal thoughts.  Additionally, they can text 741741 to speak to a crisis counselor trained to help students through things like anxiety or depression.
Leave a Comment
About the Writer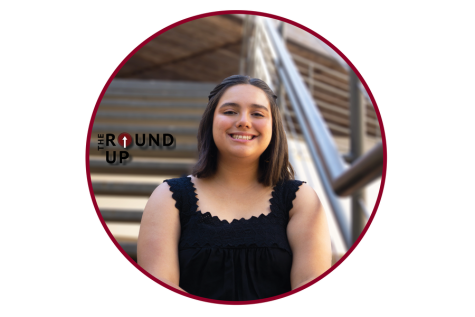 Claire Quintana, Political Writer
Claire Quintana is the political writer, starting her first year with The Round Up.  She is a freshman and is studying journalism with a minor in education. ...