OUTober Drag Show brings an inclusive community to NMSU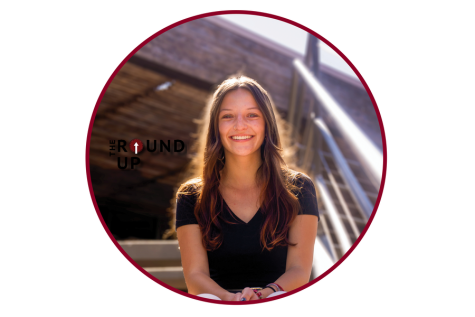 More stories from Riley Robertson
Inclusivity was a prominent theme at the annual OUTober Drag Show on Tuesday, Oct. 25 at NMSU. The show, put on by LGBT+ Programs and NMSU RHA, showcased many Aggie student drag performers, along with special guests like ViLette Stratton and Harlee Qylc. 
"It's such an inclusive environment and I think it provides an outlet for a lot of people," said freshman, Mason Matteson. 
Many audience members had never attended a drag show before this event. "It's really fun having the opportunity to come to something like this," said freshman Bohde Havenor. "It's really nice that we're able to host that here." 
Havenor remarked that it was refreshing to see people in attendance beyond just members of the queer community, and that the show may have opened up several minds.  
Some students said they felt more inclined to join on-campus groups after learning about different services at the show. "The AgGays has been something on my mind a lot, and I would love, after seeing this, to be more a part of that," Matteson said. 
Freshman Shiyanne Stuart mentioned that she thinks the event provided better visibility to the clubs and organizations available to students. 
Freshman Grace Herrera mentioned that having events like this on campus that are easily accessible to students is a great way to involve the community, while creating genuine and positive outcomes – simply by reaching the right audience. She said that prior to attending the show, she had hoped that students would respond positively.  
Herrera remarked that she felt grateful for the acceptance of everyone who is a part of the NMSU community. "I'm just really appreciative that I'm at a school that is so open-minded and just understanding of every single student that is here," she said.  
Herrera also said that events like the drag show bring people together and provide the opportunity for more friendships, along with breaking people out of their comfort zones.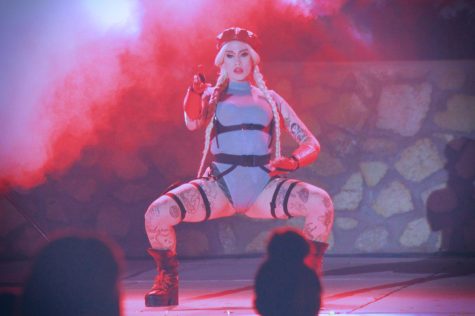 Freshman Jonathan Purbis, who was also in attendance, agreed that the show provided a great space for unity. "I really think it makes it like home here," Purbis said. "Everybody's a part of this." 
 Xavier "Triple X" McCombs is a senior at NMSU and is an active member of AgGays, LGBT+ Programs, Gay Anime Club, and Gender Diverse Aggies. The OUTober show was McCombs' second drag performance.  
"I was a little nervous at first, but I was mainly excited," McCombs said. "Adrenaline was my best friend." McCombs said that with every performance, they feel more and more confident. "It's something unworldly – a different me, a different side of me, that even I've never seen, especially with this performance," they said.  
McCombs thinks that the drag show and other events will encourage more students to get involved with inclusive groups on campus.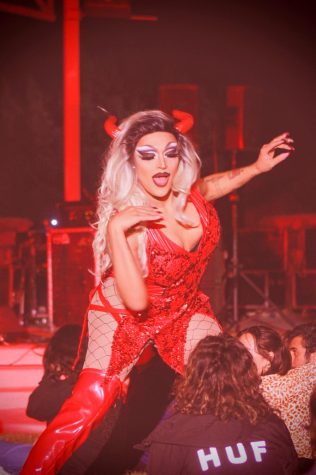 Most notably, the show was exciting to watch and filled with entertaining performances. Several crowd members had similar sentiments like NMSU freshman, Addison Yoder. "This was a very fun experience in general," Yoder said. "I'm very happy and I'll be glad to see it next year as well."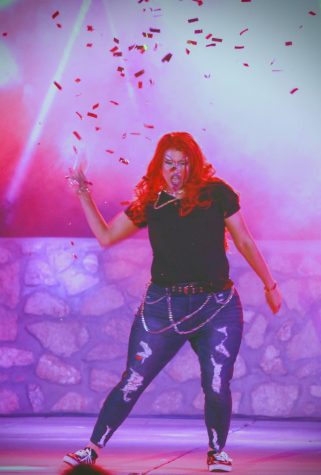 Yoder remarked that the drag show built confidence in members of the crowd in terms of participation and excitement. The full crowd was meaningful not only for students and performers, but also for many community members in the audience. 
"It is actually an amazing turnout," said Jesus Altamirano, prevention educator for Alianza New Mexico. "I didn't expect this many people … but it's wonderful to have all these people out here and enjoying the drag show."  
Alianza helps people living with HIV, providing case management and non-medical case management with transportation. According to Altamirano, the organization's goal is to create a safe community and a better city. The group provided information on free STD testing along with handing out free condoms at the event. Alianza of New Mexico is located at 1700 North Main St. in Las Cruces. For more information on the services they provide, visit www.alianzaofnewmexico.org. 
In a statement, Dr. Sophia Pook, Director of LGBT+ Programs, said: 
The OUTober drag show was absolutely amazing! It was so important that our students not only got to see how important they are with hundreds of them showing up, but with amazing resources represented from on and off campus like NMSU RHA, Chicano Programs, Students for Asian and Pacific Islander Student Support, Students for Reproductive Rights, Southern NM Pride, Lesbians of Las Cruces and so many more! Looking up the hill and seeing so many people and being a part of this bigger inter-sectional movement about inclusion and equity on campus, it sends a real message that WE are the culture of NMSU. The show was also special because had so many first time student performers like Leon Neon and V as in Vendetta who were fantastic, alongside our amazing host, Vilette Stratton, and our special guest Harlee Qylc, who got such a large ovation that we will have to bring her back again!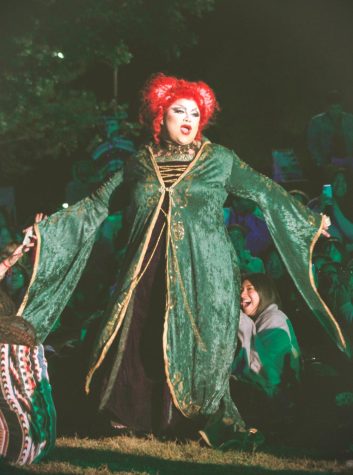 Jason Perez, President of Gender Diverse Aggies and member of LGBT+ Programs, said that the overall turnout and involvement in the show reached goals that event organizers set out to accomplish. Perez hopes for even more kindness and respect to be built within the NMSU community.  
"We wanted to bring the community together, have a bunch of fun, a safe place, and to promote more diversity," Perez said. "I think after tonight, it showed we have, and we did, and we are."
Leave a Comment
About the Contributors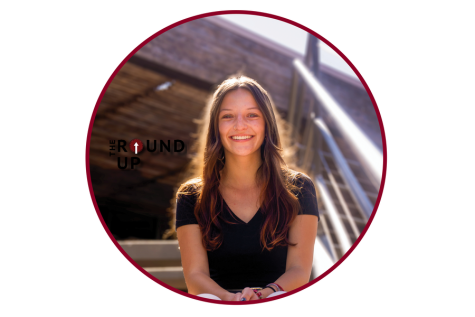 Riley Robertson, Staff Writer
Riley Robertson is starting her first year with The Round Up as a Staff Writer. She is a sophomore at NMSU double majoring in Journalism & Media Studies...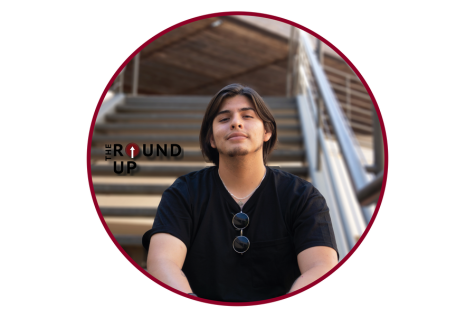 David Castañeda, Multimedia Specialist
David Castañeda is entering his first year as a multimedia specialist at The Round Up. This is his first year studying at New Mexico State University...