The Clothesline Project leaves large impact on NMSU community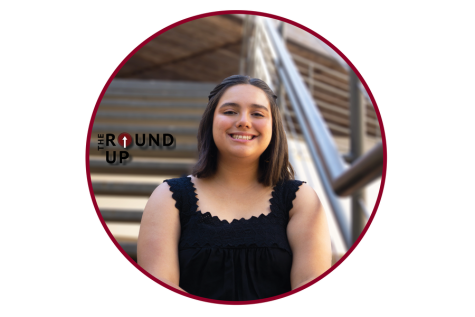 More stories from Claire Quintana
The Criminal Justice Department hosted The Clothesline Project on Oct. 27, 2022, in the Corbett Center West Ballroom, and it brought students and faculty together for a common cause — domestic violence awareness. The event encouraged victims of domestic violence to write their stories on multicolored T-shirts which were put on display for the public to see. Each color represented a different facet of domestic violence. About 124 shirts were hung.
Criminal Justice professor Ahram Cho humbly organized the event for the first time at NMSU. She hoped The Clothesline Project would provide a huge learning opportunity for all the students involved.  
"As a researcher and educator, I always strive to bring research into the classroom, promote student engagement, and provide experiential learning opportunities," Cho said.  "[Through this project] I wanted to help our students realize how victim-blaming culture has manifested in our society and the consequences of it."
Cho said the goal of this year's project was to give students an outlet to express their stories.  Although many students did just that, Cho emphasized that the importance of the project was not in the number of stories shared but in the impact that those stories had.
"It was really heartbreaking to see [students making shirts]. Some of the students just left their shirts on the table because they felt shame," Cho said.  "But I think that it's not about the total number of T-shirts we were able to hang but the overall content of the messages."
Cho noted that because this is the first year of the project, she hopes to only see it grow.  Volunteers plan to collect this year's T-shirts and hang them at next year's event.
"Of course, we don't want this problem to grow and we hope that we don't need this type of awareness program but it's important to share our stories," Cho said.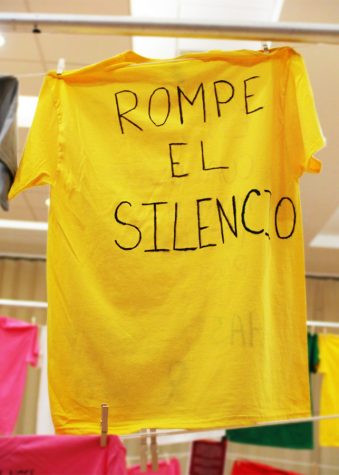 Dennis Giever, criminal justice department head, said that The Clothesline Project allowed criminal justice students to practice public service and learn more about a topic closely tied to their field.
"It's [been notable for me] to have the opportunity for our students to actually do public service, which is a critical part of criminal justice.  The fact that domestic violence is so closely tied to the field of criminal justice at all levels is integral to what we are trying to do in the field," Giver said.
He explained that his biggest goal for the project is to get the community of Las Cruces involved.  Although Las Cruces has its own events regarding domestic violence awareness, Giever hopes this project can become a community project.
"My goal is to expand it out into the community. We talked with some of the volunteers at the resource tables and they're supportive of us combining forces [with the community to raise awareness]," he said.  
Along with the participating students and the multitude of student volunteers, adult volunteers had also set up tables to provide resources for students that needed or wanted them.  Two volunteers shared their opinion on the event and its impact on the students.
Angie Rodriguez-Navarrete is the coordinator for the victim assistance unit at the sheriff's department.  She said that The Clothesline Project held a lot of importance due to October being Domestic Violence Awareness Month.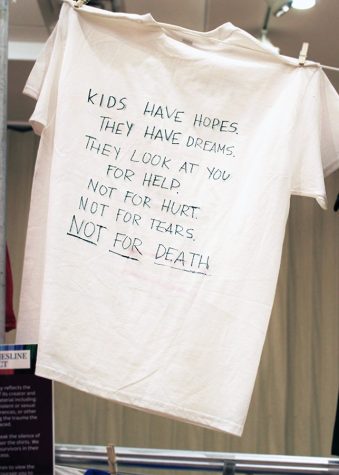 "We need to stop the cycle of domestic violence and it's important that awareness is out there.  [The project] had a really good turnout and just seeing some of the shirts that survivors made was very powerful," Rodriguez-Navarrete said.
Terri Madrid works as the Human Trafficking and Internet Crimes Against Children victim advocate in the Attorney General's office.  She said that she thought the importance of the event was to open people's perspectives on domestic violence and help them understand it better.
"[The Clothesline Project] makes everyone understand that [domestic violence] does happen. This project is the perfect outlet because no one needs to know who [the victims] are but they can put out their [stories]. It's their way of recovering from and moving through [their situations]," Madrid said.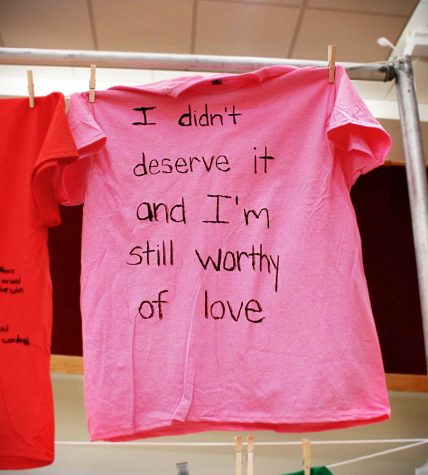 Student volunteer Odelle Duffy said that her favorite part about being an event volunteer was that she got to see the event participants become part of a more unified community in support of domestic violence victims.
"My favorite part has been the way that people have found unity and support in each other. We've seen a lot of people come in to share their stories and maybe they've brought friends to support them.  People have even walked through and read the shirts and you can see that they're feeling emotions for a complete stranger," Duffy said.
Anyone currently experiencing domestic violence can safely navigate the Domestic Violence Resource Center website for more resources or call 505-248-3165 for immediate assistance.
Leave a Comment
About the Contributors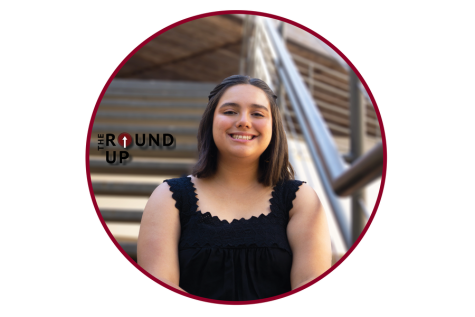 Claire Quintana, Political Writer
Claire Quintana is the political writer, starting her first year with The Round Up.  She is a freshman and is studying journalism with a minor in education. ...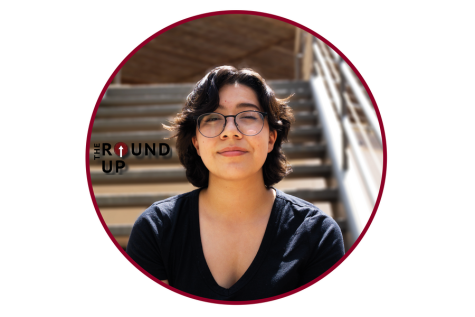 Leah De La Torre, Multimedia Specialist
Leah De La Torre is entering her first year at the Round Up as a multimedia specialist. This is her first semester at New Mexico State University where...