NMSU Fashion Club brings the National Retail Federation to campus for career and scholarship opportunities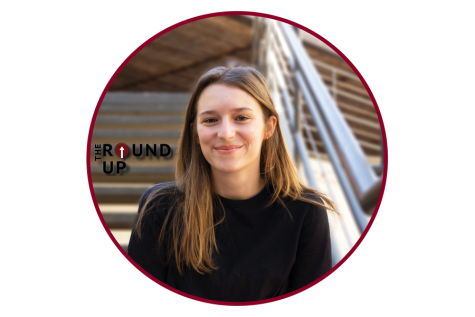 More stories from Noelle Whetten
Being on campus for two years, the National Retail Federation has already made its impact on campus by giving students life-changing opportunities to connect with the retail industry year around. This membership is not only for those interested in fashion but anyone passionate about the retail and business industry.  
What is the National Retail Federation?  
The National Retail Federation (NRF) is one of the world's largest retail trading associations that works with retailers, industry partners, universities, and the Federation of International Retail Association (FIRA). Having a membership with NRF provides students with scholarships, resources, networking, and learning opportunities with top industry recruiters like Target, Macy's, Amazon and Williams Sonoma, Inc.  
Clothing, Textile, and Fashion Merchandising (CTFM) Professor Dr. Kelley Coffeen reached out to the NRF and the Clothing, Textile and Fashion Merchandising department to bring the organization to campus.  
NRF is a competitive organization where students can challenge other universities in being more active in the organization by participating in hiring events and earning scholarships. "The benefits are that there are some competitive projects and programs, providing skills and opportunities to build your careers in the retail industry," Coffeen said.  
There are always events like recruiter chats where you can speak to industry leaders to better understand the different retail career paths and find what careers would be right for you.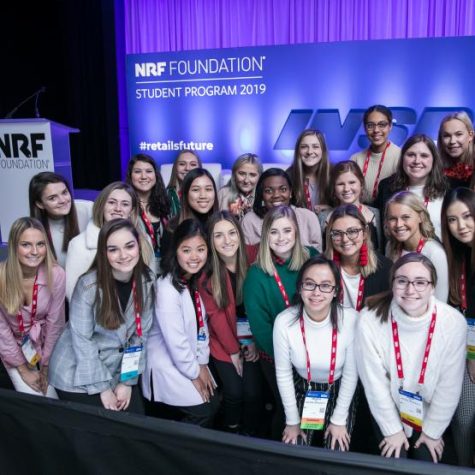 How to join and its benefits  
Thanks to the head of the CTFM department and the fashion club, the NRF membership has been paid for and all you have to do is sign up. "I knew our students needed to be connected to the industry year-round, and the NRF has a student organization," Coffeen said. "So, I reached out to them and our department and dean's office to pay for the initial membership fees, afterward the fashion club stepped in and paid for it for the last two years." 
Coffeen recommends that those interested in joining the NRF also join the Fashion Club on campus to learn more about the NRF and help with fundraisers to pay for membership. "We would love for students to join the fashion club and learn," Coffeen said. "Any students with a passion for retail at NMSU can be a member."  
Fashion Club President Alex Ruvalcaba says in the fashion club she has been able to make connections with people that she knows will be useful for networking in the future. Ruvalcaba says she has gained similar connections through NRF. "With opportunities like recruiter chats and resume preparation, I can make those connections and get to know people that can help create a pathway for me once I graduate" Ruvalcaba said.  
NRF can be a benefit to many students that may have an interest in or plan to work with the retail industry in the future. Ruvalcaba plans to be a creative design director for a luxury brand, and although that means she won't be focusing on the retail industry, she still will have to understand and work with people in the retail industry. "I don't plan on focusing on the retail industry but hope to learn more about it through NRF so I can have it in my back pocket for whenever I need it," Ruvalcaba said.  
National Retail Federation University Ambassador  
If you are interested in engaging with students and passionate about the retail industry there is also the opportunity to be a NRF university ambassador. The ambassador position is not only a resume builder but also comes with great opportunities. "You can even have the chance to go to New York City for a retail conference," Dr. Coffeen said. The trip is paid for by the NRF, you just have to complete certain tasks on campus to qualify to go. The role of the ambassador is to guide students into going to certain NRF events that align with their interests.  
To find more information about the career fair events, recruiter chats, or scholarships you can visit the NRF website and also follow the NMSU fashion club's Instagram @NMSUFASHION to stay up to date with events and opportunities. "The fashion club is always promoting events and raising money to pay for the [NRF] subscription so students can have access to these opportunities, joining the club will give you more access to the industry and you can make connections with people on campus," Ruvalcaba said.  
The fashion club meets every other Tuesday at 6 p.m. in the Corbett Center. 
The link to join NRF: https://nrffoundation.org/user/join
Leave a Comment
About the Contributor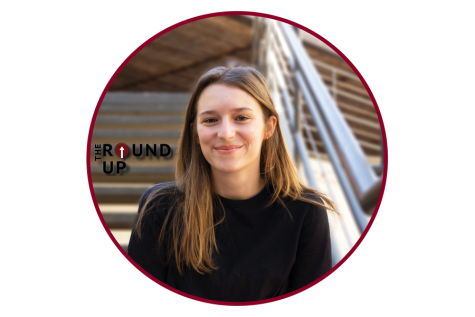 Noelle Whetten, Staff Writer
Noelle Whetten is a first-year writer at The Round Up, previously was a lifestyle writer. This is her senior year studying Journalism and Mass Communications...