ASNMSU Senate funds SWE conference and MUN competition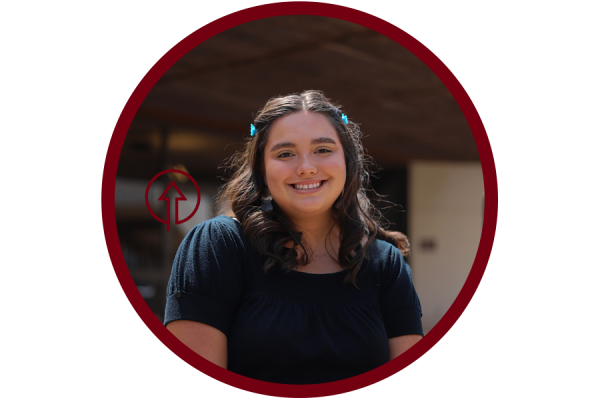 More stories from Claire Quintana
The 66th Senate of the Associated Students of New Mexico State University passed Bills 108 and 99 on Oct. 27, pertaining to the Society of Women Engineers and the NMSU Model United Nations team.  
Bill 108, presented by Senator J-D Soltero asked for reimbursement for five SWE members who attended the SWE 2022 Conference in Houston, Texas.  The conference is held to assist college-aged women working toward an engineering degree in building a career. 
"[One of the things that this] conference did was act as a job fair, where our students were able to get job interviews or interviews for internships, and they all I believe, received some type of job offer or internship offer," Soltero said.
Soltero said that it was vital for him to present SWE's bill to senate because they are a smaller club.  He noted that a lot of smaller clubs don't utilize the reimbursement process because they don't think that they're big enough to do so.
"We have a lot of clubs that don't know about [ASNMSU] so it's important we show that smaller clubs like SWE are able to [use the reimbursement process]," Soltero said.  "Those young ladies worked very hard so it was very important, on my behalf, to get them that reimbursement."
SWE President Gia Gusman said that the conference provides great opportunities for women engineers because they get presented with a lot of interviewing and networking connections that they wouldn't normally have.
"I was offered one internship on site and it offers competitive pay and benefits. I wouldn't have the internship I have now if I didn't attend that conference, so I'm very grateful for that," Gusman said.
SWE Vice President Summer Armijo-Rotunno said that she not only got networking opportunities from the conference but she also got to attend workshops to learn professional skills that she couldn't learn in the classroom.
"I got three different job offers that I wouldn't have if I didn't go to this conference. SWE has also allowed me to get a lot of community involvement," Armijo-Rotunno said. "Next semester we are doing 'SWE Next' where we will be working with local elementary students to inspire them to do engineering."
Bill 90, presented by Adan Armijo, asked for funding for a National Model UN competition which will be held in Kobe, Japan. NMSU's MUN team was personally invited to this conference due to its high prestige and reputation. 
"NMSUs MUN team is a great winning team and were invited to this Model United Nations in Kobe, Japan because of how well they do," Armijo said. "They are truly one of the best teams in the country."
Armijo said that the funding for this conference was important because it allows potential future leaders to network at a global level.  
"This is so important because these are our future leaders and it lets them be exposed to a lot of individuals that they will most likely be working with in the future," Armijo said. "This is also a great opportunity for them to go showcase the world class education that they receive at NMSU."
Armijo said that he was proud to help represent MUN in senate because it is such a big part of the College of Arts and Sciences that helps to prove the importance that humanitarian organizations have.
"We have a lot of humanities programs in our college and in today's day and age, a lot of STEM programs are given a lot of priority over humanities but humanities is still a super important part of the world and how to live in it," Armijo said.
NMSU Model UN President Citlalli Benitez said that MUN has been at NMSU since the 1990s, and Since their time competing, they have won a multitude of awards that have helped bring prestige to the university.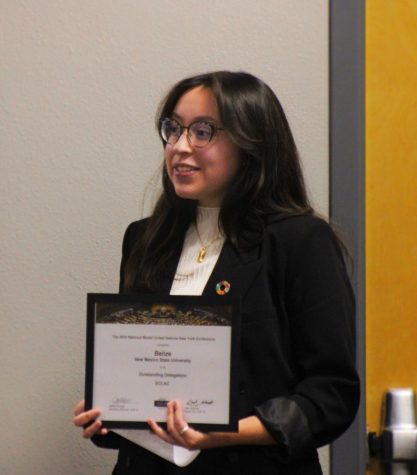 "Since [the establishment of our team], we have brought back a multitude of prestigious awards that have arguably elevated the esteem of this university," Benitez said. "We've been bringing awards back [to NMSU] for over a decade."
Armijo said that he loves how senate is able to support student organizations, even considering the financial situation that they are currently experiencing.  He also noted that senate's most important job is to continue to recognize and award the hard work of students.
"Unfortunately, with a finite amount of funds, [funding students] does mean prioritizing some student organizations over others," Armijo said. "I'm just happy that my organization was able to get $8,000 of their total trip covered with the help of my sponsoring their bill."
Leave a Comment
About the Contributors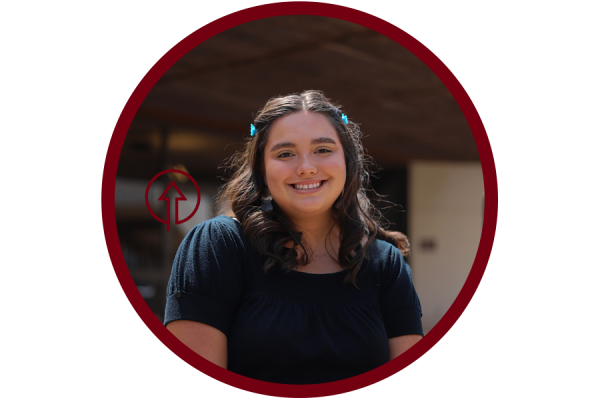 Claire Quintana, Managing Editor
Claire Quintana is entering her second year with The Round Up as the Managing Editor.  She is studying Journalism & Media Studies with a minor in...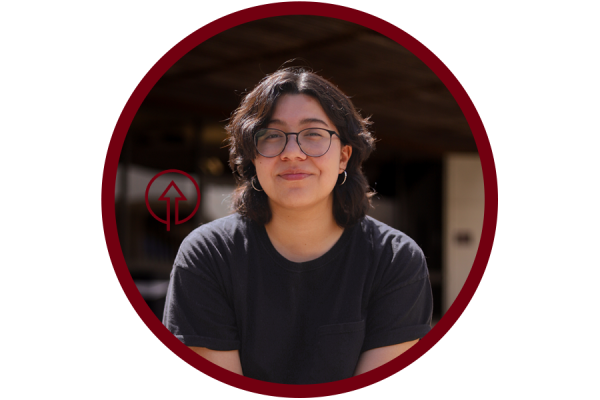 Leah De La Torre, Multimedia Specialist
Leah De La Torre is entering her second year at The Round Up as a multimedia specialist. She will be majoring in Journalism and Media Studies. She grew...