NMSU football crushes Lamar, extends win streak to three games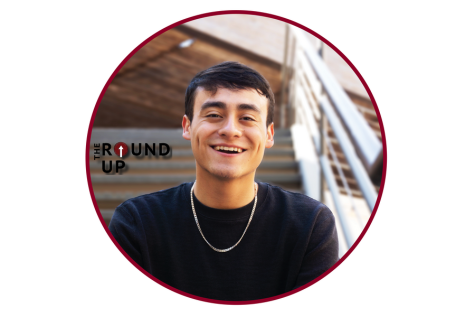 More stories from Michael Chavez
New Mexico State quarterback Diego Pavia took control of Saturday's afternoon game against FCS Lamar University.
"I think he [Pavia] did some great things [today]," said head coach Jerry Kill about Pavia's performance. "In terms of throwing the football, running and playing at a faster pace, getting comfortable. … This last game and a half he has made a lot of strides."
Before subbing out half way through the third quarter, with a commanding 44-0 lead, Pavia was 13-for-18 for 146 yards along with two touchdowns and exceeded on the ground rushing for a total of 8 rushes for 81 yards. With the Aggies' 51-14 victory over the Cardinals, they improved to (4-5) on the season. With the win NM State claimed their first four win season since their bowl victory year in 2017 going 7-6.
The Aggies put seven points on the board from the first drive of the game resulting from a 19-yard interception return from nickelback Andre Seldon.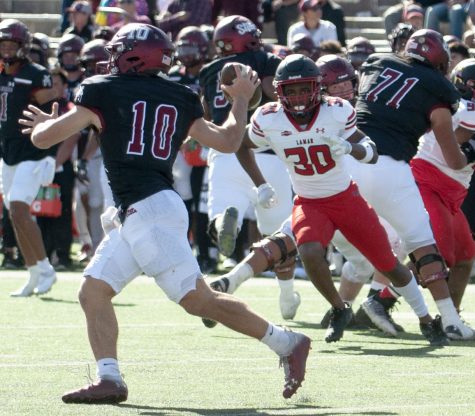 From there it was non-stop offensive pressure from NM State. A 17-0 lead at the end of the first quarter came from a Jamoni Jones 1-yard rushing touchdown followed by an Ethan Albertson field goal. Jones would also rush for a second touchdown from 4 yards out putting the Aggies up 23-0.
"The first half we very sharp," coach Kill said. "As a football team we came out with energy and juice. I give the credit to the kids, and our coaching staff did a great job of preparation."
Star Thomas got his first receiving touchdown of the year from a 30-yard swing pass from Pavia, which was set up from a forced fumble from defensive end Lama Lavea. Two more touchdowns followed suit which gave the Aggies a 51-0 lead.
"I've [Lavea] been here for a while and this is the biggest change I've seen," Lavea said. "Especially with coach Kill coming in and with this new staff as well. It's a great feeling. This is the most wins I've gotten since I've been here."
Continuing an already impressive NM State defensive year, the Aggies' defense forced three turnovers against Lamar with a forced fumble from Lavea, and interceptions from Seldon and Bryce Jackson. Helping cap a three-game win streak. NM State did not allow Lamar's offensive to get past the 50-yard line until the Cardinals got a 63-yard kick-off return late in the third quarter.
"I think it really shows our character," said linebacker Izaiah Reed, who had two tackles on the day. "It shows our resilience. We didn't start the season how we wanted to but it shows the type of guys we have in our locker room."
Three quarterbacks saw snaps in Saturday's game with Gavin Frakes coming in after Pavia and then third-string quarterback Weston Eget, to finish out the game.
With NMSU's homecoming game being cancelled, the program will look to add an opponent to fill that spot, which may result in one final home game in December against a potential FCS opponent. If a decision is made, it will be announced sometime this week.
The Aggies will now travel to SEC territory and take on Missouri on Nov. 19 at 5:30 p.m.
Leave a Comment
About the Contributor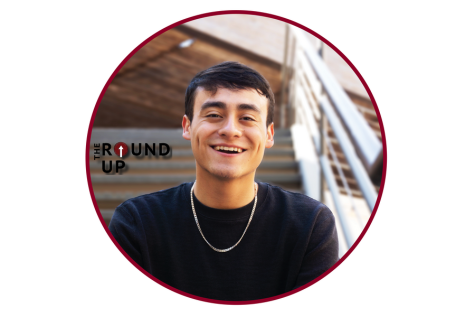 Michael Chavez, News Editor
Michael Chavez is entering his first year at The Round Up as the News Editor. He is currently a senior majoring in Journalism & Media Studies with...