'A long time coming,' Black Programs hosts open house in new office space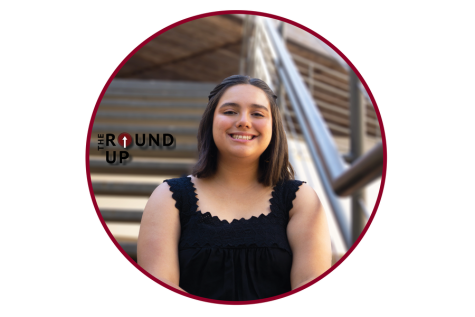 More stories from Claire Quintana
Black Programs recently moved into Corbett Center from their original space in Garcia Center with the hopes of making their new space more personal for students and staff who are part of the organization.  To officially celebrate their new space, they held an open house Monday, Nov. 7, 2022, joined by students and faculty.  
The new space opens into one big room that has several other areas that branch off into a student lounge, kitchen, library, and two private offices for full-time employees.  The space also comes furnished with computers, printers, and multiple furniture options. 
"[Our new space] has meant a lot to me. Having an updated computer system and being able to do free printing and just being able to have somewhere to call home away from my actual home is nice," Black Student Association President Clarissa Bryant said.
Bryant said that she's been a student at the university for approximately six years and seeing Black Programs grow has been an incredible opportunity for her.  She noted that she hopes to see it grow more, especially with the new space.
"I hope [our new office] encourages more students to stop by and see what we have to offer.  We're hoping that when more time passes,  the athletes and just the rest of the general body of the student population will visit us," Bryant said. 
Interim Provost Dorothy Campbell said that the university is backing up its vocal support of diversity by giving Black Programs a new space in Corbett. She explained that it's a vital representation of diversity, equity, and inclusion on campus.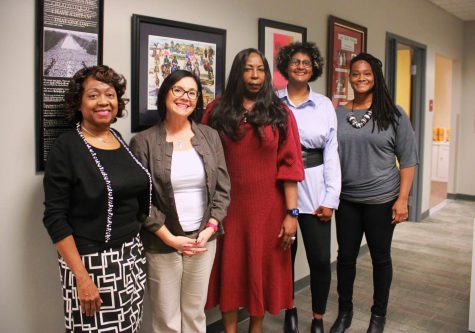 "We're very happy.  The space is beautiful, this art is beautiful, and the people here celebrating [with us] is very multicultural," Campbell said.  "[This space] sends a message to our students and sends a message to Las Cruces."
Campbell also noted how happy she was that Black Programs was able to fulfill the wishes of its students for a new office space.  She said that although not all student wishes can be filled, it's encouraging for students to see their requests come to fruition.
"Students may not get every request but we do try to listen, in terms of administration.  They [showed us] that they wanted to be here for a while, so now it's a reality," Campbell said.
Dean of Students Ann Goodman said that she has gotten to see the new Black Programs office evolve into what it currently is.  She noted that she wants Corbett to become the central hub for students and student organizations.
"The atmosphere [in Corbett] is conducive to socializing and studying.  It gives people a place to identify and connect with others. I think [Black Programs new space is] the best thing that we've seen in a couple of years," Goodman said.
Student Virginia Phillips said that getting to have a space to show off  Black history has been something near and dear to her heart. 
"It wasn't right that we were in this cramped space while everybody else had their offices.  This new office gives us room to spread out and show our history," Phillips said.
Black Programs Interim Director Bobbie Green said she is grateful to have the new space because it can better serve the students.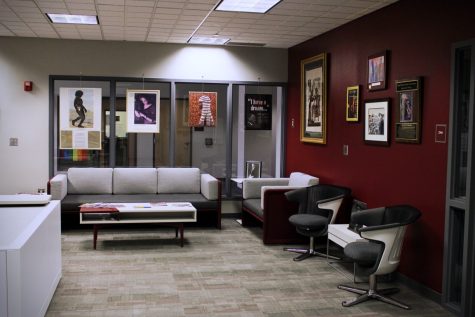 "The space is critical.  I think [this space] has been a long time coming and I'm grateful that we now have a bigger space where we can serve more students and help them have a better college experience," Green said.
Associate Provost Patrick Turner was part of the committee that fought for Black Program's new space.  He said that he wanted students to feel visible and proud of the space that they were a part of during their collegiate years.
"We wanted [our student's] space to be reflective of them, their voice, their experience, and want their families to know that we want to deliver that care to them as well," Turner said.
Students can find Black Programs in Room 234 of Corbett, in the hallway near the help desk on the second floor, open Monday-Friday from 8 a.m. to 9 p.m.  They can also call 575-646-4208 or email [email protected] for more information.
Leave a Comment
About the Contributors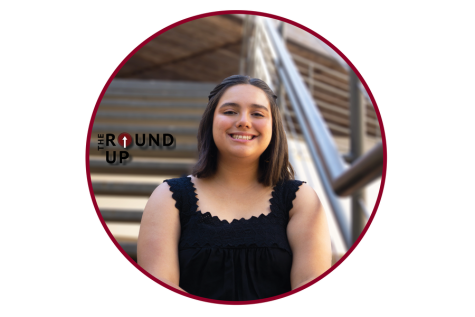 Claire Quintana, Political Writer
Claire Quintana is the political writer, starting her first year with The Round Up.  She is a freshman and is studying journalism with a minor in education. ...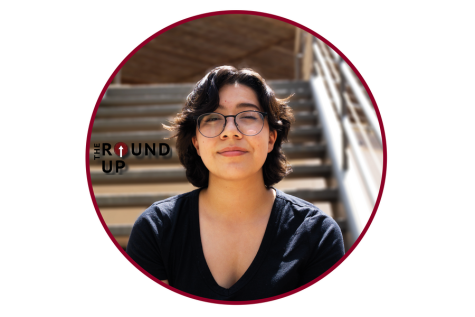 Leah De La Torre, Multimedia Specialist
Leah De La Torre is entering her first year at the Round Up as a multimedia specialist. This is her first semester at New Mexico State University where...