NMSU's Fashion Department and Animal and Range Sciences Department come together to create a wool scarf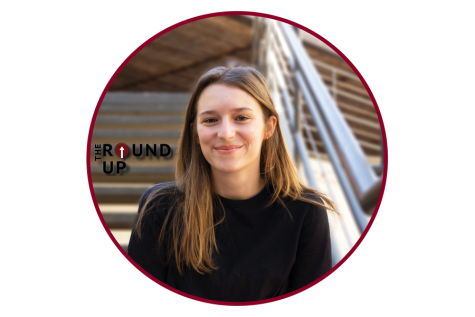 More stories from Noelle Whetten
New Mexico State University's Fashion Department and Department of Animal and Range Sciences come together to create a New Mexico State wool scarf that will be for sell next year.  
Students in the Clothing Textile Fashion Merchandising (CTFM) 371 Textiles class were asked to submit designs for the wool scarf project that would be presented and voted on by students. The designs had to include NMSU colors, crimson, black, gray, and ivory and they were free to be as creative as they wanted with the designs.
There were nine design submissions and there were two designs that were voted for by students to be presented to the final selection committee, NM Wool Faculty, FCS Faculty and Dean's Office Personnel. The two finalists were Nathalie Arias and Mariaydee Gonzalez, both Clothing Textile and Fashion Merchandising majors.  
The wool for this project will be sourced from sheep in the west sheep unit on campus. These sheep are Rambouillet sheep, which are white face sheep that produce very fine and soft wool. Animal and Range Sciences Professor, Jennifer Gifford, helps maintain and raise about 100 sheep in the west sheep unit. "There's all different kinds of ranges of wool, from the really kind of course scratchy wool that most people think of and the other end which is what we have created which is that really fine product, the real soft wool the one you want next to your body," Gifford said.  

The textile that the sheep provide, wool, is not hair but fiber. The health of the sheep reflects on the fleece it produces so making sure they stay healthy is important for a good harvest. The wool for this project will be harvested around January and from the fleece they get about 8-10 pounds of wool for one animal, Gifford usually sends about 1000 pounds to a mill in Wyoming, and they process it into making yarns. Which is the first step to making the scarf. This project has allowed the perspectives of agriculture and fashion to come together to create something.  

"One of the things I think that is really important to highlight with this project is the collaboration between both the animal production side and the textile design side, that's really the unique perspective of what we are doing," Gifford said. 
Wool has become an important textile within the fashion industry and outside of it. There are socks, blankets, and even protection uses. "The department of defense actually has a huge contract where they buy a lot of wool and only buy domestic wool which is wool produced here in the United States for a lot of their military uniforms and things like that," Gifford said.  
Arias and Gonzalez presented their designs to the final committee and shared their inspiration behind their designs and why their design should be picked to move forward. Arias, growing up in Santa Fe, was inspired by the native style that was abundant in her community. "I know that style is not for everyone, especially the younger generations, so I just wanted to make something that still had that native feel, but a little more modern," Arias said.  
Gonzalez, coming from a Mexican American background, was inspired by the El Paso culture and lifestyle. "To do this project, especially the designs, with the colors and the style, has really made me more confident in what I want to do in the future," Gonzalez said. Gonzalez plans to be a future designer for "curvy" women and hopes to gain design experience from this project. 
Although one design was to be picked for the final wool scarf design, the final selection committee decided that both designs were worthy to go forward. 
The scarf will be for sell next year, after it has been processed, spun to yarn, dyed and then produced.  
Leave a Comment
About the Contributor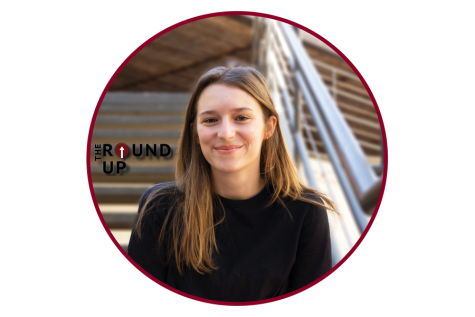 Noelle Whetten, Staff Writer
Noelle Whetten is a first-year writer at The Round Up, previously was a lifestyle writer. This is her senior year studying Journalism and Mass Communications...