Graduate workers protest for better conditions, put pressure on university to reach an agreement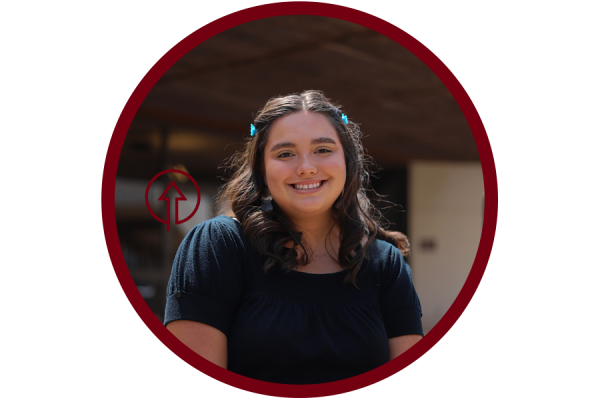 More stories from Claire Quintana
This story was modified to correct minor factual errors. The Round Up apologizes for any confusion or harm the original story may have caused. For further inquiries, contact our editorial staff.
The NMSU Graduate Workers Union held a protest outside of Corbett Center, Thursday, Dec. 1, 2022, to show New Mexico State University administration that they will not accept the lack of income and employee benefits any longer. They formed a picket line protest and yelled phrases like, "We teach, we grade.  We need a living wage,"  and "Who runs the school? Grad workers!"
Matthew Varikian is a member of the bargaining committee and has sat in on all the bargaining meetings with NMSU to debate grad workers' needs. He said that the university has not offered the bargaining committee a decent proposal.
"We exchanged proposals back and forth to try and come to an agreement on a contract that will improve working conditions for all graduate workers," Varakian said.
He said that there has been a back and forth of bargains and proposals since July but NMSU has still refused to offer anything but their original proposal. A deadline given by the union to reach an agreement is Dec. 9, 2022.
"We've been trying to work towards [a fair proposal] for a long time but the university's really just dragging their feet," Varakian said. "They're still offering a maximum of two credit coverage and neglecting and refusing to offer any coverage beyond the spring semester."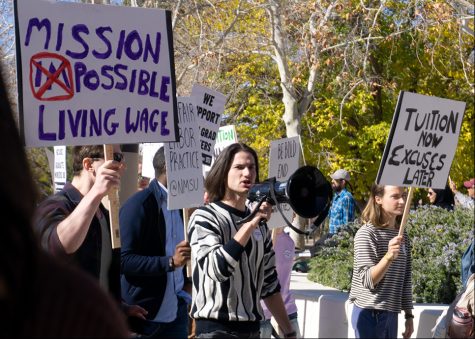 Varakian explained that students are angry and frustrated with the lack of compromise and they hope to show NMSU that they need change in their working conditions.
"We just feel like this type of event shows that everybody is angry about this. People care about this, people are living in poverty, and people need help as soon as possible," Varakian said.
Graduate worker Gauge Burnett is on the organizing committee, where he assists in the planning of protests and other events.  He said that he organized this protest in particular because it was needed for the upcoming bargaining sessions.
"The big thing is is that we're having this protest because we need to, because we genuinely need tuition coverage and to make a living wage," Burnett said.  
Burnett noted that, according to the NMSU'S own financial aid calculator, a grad student needs around $22,000, which most grad students don't make.
"NMSU is asking us to work under these completely impossible conditions. They have the power to change that and we know they can and so our goal [for the protest] is to make sure they know we know," Burnett said.
Burnett said that it was really inspiring to see undergrads, faculty, and even community members participating in the protest, showing that they too know that grad students deserve better.
"I think it's really inspiring to see the community come together, knowing that graduate workers do the work that keeps the University running. That's an issue that everyone can get behind," Burnett said.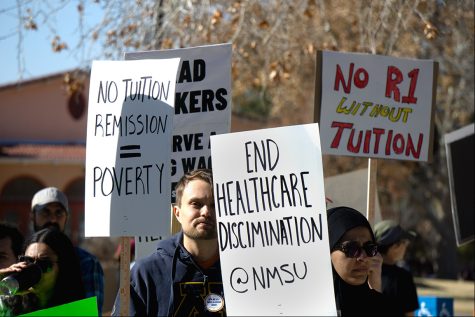 Burnett expressed that the most frustrating part of the bargaining process was that it didn't have to be as hard as the university has made it.
"The fact is, it didn't have to be this hard. [NMSU] has known since, at least April, that they could afford to cover tuition for everybody.  They haven't done that and they've stalled us at every turn," Burnett said.
Liam Goodale, another member of the bargaining committee, said that one of the biggest issues is that grad workers are living in poverty after all the tuition and healthcare fees.
"We're fighting so that NMSU understands that grad workers are living in poverty and [the University] can do a whole lot better," Goodale said.
Goodale said that a big thing that he noticed when first joining the bargaining committee was how quickly NMSU tried to brush them off.  He explained that they had hired a union busting lawyer and when that didn't work, they tried to just ignore the Grad Workers Union.
"When we started the union, they were trying to argue that we weren't workers in the first place so we couldn't unionize, and that's ridiculous," Goodale said.  "Now they're hoping well, if the bargaining committee just graduates then they can ignore the problem and that's not the case at all."
GWU member Ellen Ijedor said that one of the biggest things for her is that grad students are essentially paying to work at NMSU, causing them the to constantly have to decide what's more important to pay for that month.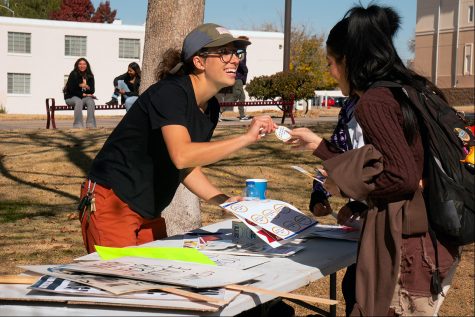 "We're always compromising on what we get and [trying to meet] means every semester while paying to work here, which doesn't make any sense," Ijedor said. 
Ijedor shared that grad students are trying to get an offer that is "comparable to other institutions that are similar to us."  
"93% of other institutions that are similar to NMSU provide tuition coverage, health insurance, and other benefits to their grad workers.  NMSU provides none of those," Ijedor said.
Not only were graduate students willing to share their opinions on the protest but two professors in attendance were asked about why they supported the students.
History professor Jamie Bronstein said that after new leadership in 2018, NMSU has been underpaying students and staff while still trying to achieve R1 status.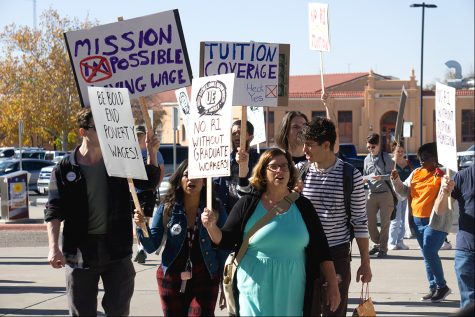 "NMSU has been trying to achieve R1 status on the backs of underpaid graduate students and faculty since the advent of the new leadership back in 2018," Bronstein said.  "It's time that we stop exploiting some of the lifeblood of our university."
Cynthia Fabrizio Pelak, who teaches sociology classes, said that the right thing to do is to pay your employees a liveable wage and treat them fairly and she thinks that NMSU should adopt that mindset.
"I am here because it's a righteous cause. It's the right thing to pay a living wage to the people who work for you. Employers must recognize a living wage for employees," Pelak said.
She also expressed that she sees the goal for R1 status as a way to control students rather than lift them up.

"I really see R1 status as a ruse, a way for the administration to present themselves as righteous and working for the cause," Pelak said. "I think it's just the talk of status that is used to control people and to shut down people like the graduate students who are fighting for their right to a living wage and respect as students [and employees] of this campus."
There will be a Board of Regents meeting Dec. 8, in the Corbett Center Student Union's East Ballroom.  Anyone who wants to sign the GWU's petition or find updates about bargaining can go to the GWU's website for more info.
View Comments(1)
About the Contributors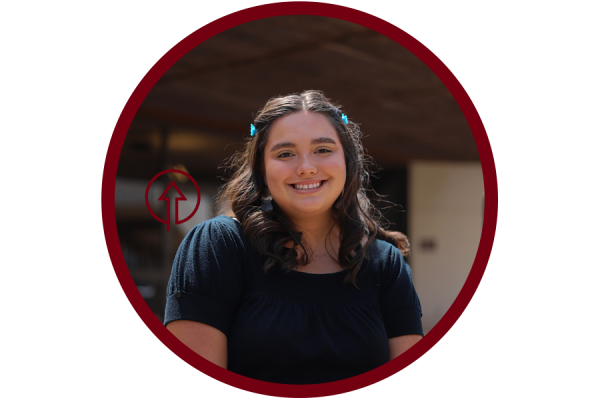 Claire Quintana, Managing Editor
Claire Quintana is entering her second year with The Round Up as the Managing Editor.  She is studying Journalism & Media Studies with a minor in...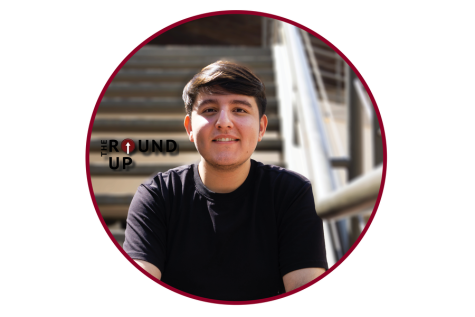 Ernesto Cisneros, Managing Editor
Ernesto Cisneros is a senior here at NMSU studying Journalism & Media Studies along with Government (Political Science). He also has two minors in...