NMSU men's basketball picks up one more win on Monday with 77-35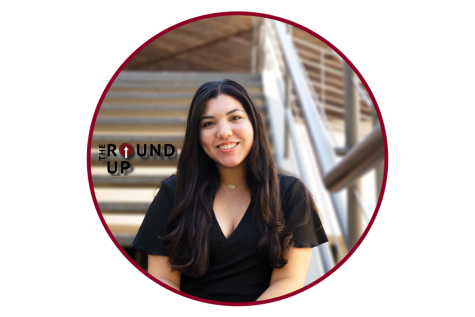 More stories from Alyssa Tapia
The New Mexico State men's basketball program battled Simon Fraser for the first time since 1997 on Monday night at the Pan American Center. Still coming off their win against UTEP in the Battle of I-10, the Aggies did not go easy on the Red Leafs. A Redshirt freshman proved his skills off the bench for New Mexico State (4-2), leading the team to victory over Simon Faser (3-5). 
NM State started off slow in the first half but managed 36 points while the Red Leafs went into halftime with 13. Junior Kyle Feit and Redshirt Freshman Shakiru Odunewu scored seven points each within twenty minutes of the game. They were also the only two players to accomplish a scoring record in the double digits. Odunedu made back-to-back baskets, adding to his total of 23 points. The first triple of the night was executed by DaJuan Quaye Gordon, NMSU junior, with eight total points against Simon Fraser. The Aggies leveled up their performance in the second half.  
The home team picked up the pace when Odunewu extended their advantage, making baskets not even four minutes after halftime. Although Deshawndre Washington carried out eight points with five assists, he played a significant part in the Aggies out-rebounding SFU 53-33 by gaining nine rebounds. Gordon attempted six rebounds throughout the night. While the Red Leads only succeeded in 21 percent of shots from the field, the NMSU basketball campaign achieved a 40 percent success rate. Contributing to their win, they collected 23 points from Simon Fraser's 19 turnovers. The Red Leafs were unable to advance their final score against the strong Aggie defense with three minutes left in playing time.  
"I miss being with the team. It's kind of different being their coach apart from a player. I felt like I had more friends as a player," Johnny McCants, new Assistant Coach and most decorated Aggie player in program history, talked about his experience transitioning from an NMSU basketball player to being on the coaching staff. "I'm only 24, so I'm like the same age as the players, but I feel like I got to distance myself from the friend aspect and the coach aspect. It's just different." 
On Wednesday, this NM State campaign played Santa Clara in California and 65-66 in a tight battle throughout. The Aggies look to capitalize in their next game against Duquesne on Dec. 11 at 2 p.m. 
Leave a Comment
About the Writer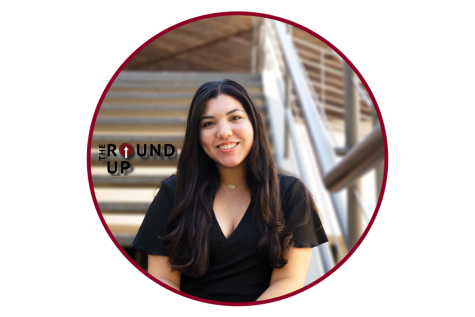 Alyssa Tapia, Sports Writer
Alyssa Tapia is a first-year sports writer at The Round Up. She is a senior double majoring in Journalism & Media Studies and Communication Studies...