NM State men's basketball losing streak up to nine with loss to Utah Valley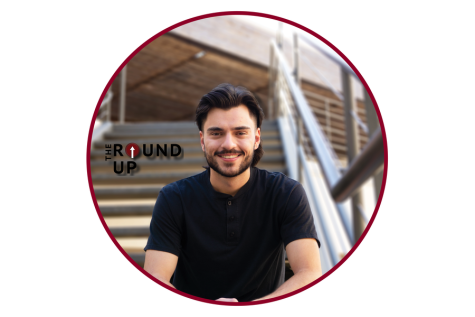 More stories from David White
The 2022-2023 NMSU basketball season has been a stark contrast from the magical March Madness performances of last season. NMSU is still seeking their first win of the new year 2023, as their woes continue. The Aggies entered their matchup on Saturday night against Utah Valley on a seven-game losing streak, with their last win coming on Dec. 22, 2022, against North Carolina A&T. The Utah Valley Wolverines looked to defend their home turf against the struggling Aggies, holding a solid 16-6 record and 7-2 in Western Athletic Conference play which proved true with a 72-77 victory over NM State. 
The first half got out of hand quickly for NM State to start the game. After both teams found their first points, the Wolverines would push the score from 2-3 to 24-3, scoring 22 unanswered points within the first ten minutes of play. The score quickly looked like a potential blowout was ensuing, but the Aggies weren't ready to give up yet. After the huge run by Utah Valley, NMSU would rally in back-and-forth action, thanks to sophomore guard Anthony Roy from Oakland, California. The tables quickly shifted in favor of the Aggies, as both teams would enter the half at 36-39, with Utah Valley clutching to a slim three-point lead, a much wider differential than their 22-point lead just 11 minutes of play earlier.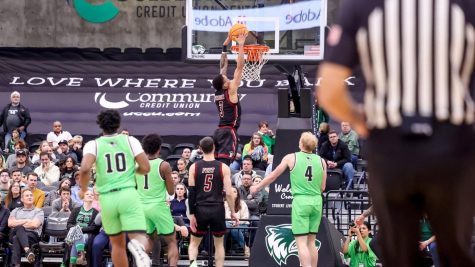 A restful halftime would help rejuvenate this Greg Heiar team, but not slow their momentum in the slightest. Coming out of the locker rooms ready to fight, NM State took their first lead of the game since early in the first at 40-39 thanks to a mid-range jumper from 6'7 guard Deshawndre Washington. This lead change would be just the first of many more to come. With 9 minutes left to play in the game, NMSU would take their largest lead of the game at 59-57, but a quick foul and two free throws by Utah Valley's Trey Woodbury would even things out once more. 
The Wolverines would go up by 6 points at 63-69 with 4 minutes left to play, but the Aggies retaliated and brought it back to a 1-point game off a Deshawndre Washington layup with 10-seconds to play, with the teams locked at 72-73 in favor of Utah Valley. This comeback would arise just a bit too late for the Aggies, as they were forced to foul, giving the Wolverines a 72-75 lead, and were unable to score again in the second half. The game concluded with a 5-point victory by the Utah Valley Wolverines, but the actual game was a lot closer than even this small margin indicates. Despite a 23-point performance from NMSU's Anthony Roy, it just wasn't enough to get the job done this time around.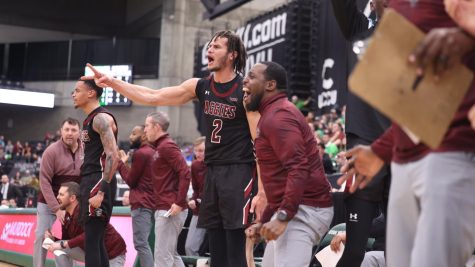 The Aggies are heading home for their next game, a conference bout against Stephen F. Austin in the Pan American Center on Wednesday night, Feb. 1. The SFA Lumberjacks have had a respectable season thus far, accumulating a 15-7 overall record and 7-2 in WAC conference play. NMSU will look to finally end their 2023 losing streak with an upset victory over the surging Lumberjacks.
Leave a Comment
About the Contributor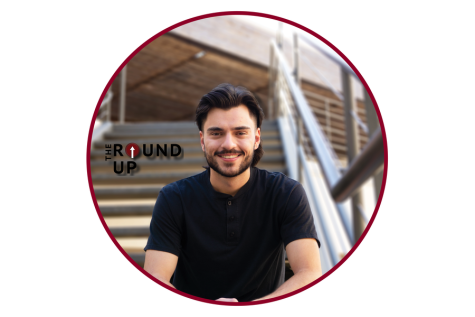 David White, Sports Writer
David C. White is entering his second year at The Round Up as a Sports Writer. White is a senior majoring in Physical Education with an emphasis in secondary...