"The Story of Life" a one on one with coach Jerry Kill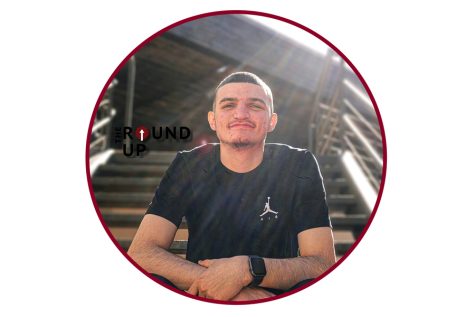 More stories from Connor Moreno
The New Mexico State football team finished their 2022 season with a 7-6 overall record that included a stunning bowl game win at the Quick Lane Bowl over Bowling Green University at Ford Field in Detroit, Michigan. 
Aside from winning a bowl game, the biggest story of the year was the hiring of the university's 35th head coach, Jerry Kill. Prior to NMSU, Kill was highly touted as one of the best program renovators in all of college football, and he would do well by his name in just his first season with the Aggies. 
After winning only seven games over the last three full seasons (disregarding the COVID year), New Mexico State won just as many games in Kill's very first campaign.  
In a one-on-one interview with coach Kill, he described how special this season was. "I've done this for 40 years and I've never seen a team that I could get, in the first year…get them to buy in and really simulate what life's all about; I couldn't be more proud of a group."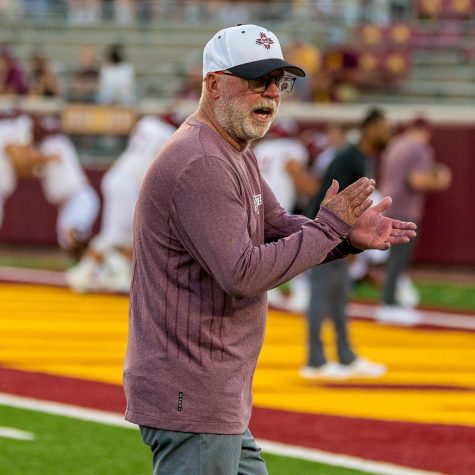 However, Aggie fans had no idea what this season would become back in mid-September when the team started their season losing each of their first four games. State opened their season at Aggie Memorial Stadium dropping a game to Nevada and would be outscored 20-124 in their next three games on the road.  
"You look at it, we were 0-4 at one time," Kill said of the team's winless start. "If you look at real life, me and you have been 0-4 at one time, and you either go one way or the other and this group stuck together." 
When asked about what changed in the locker room after the 0-4 start, Kill said "we didn't change anything." 
NM State would return home after playing the likes of Minnesota and Wisconsin on the road and finally be met with a 45-26 win against Hawaii. The Aggies would then lose their next game to a solid FIU team and not only drop to 1-5, but be widely regarded by the media as one of the worst teams in college football.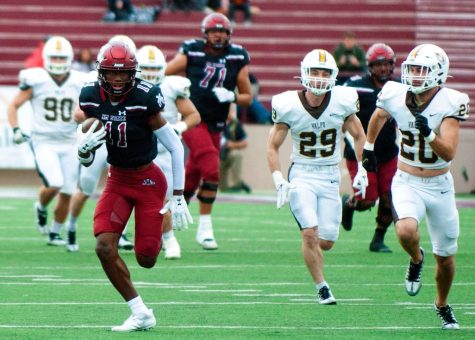 So, set the stage for the Battle of I-25. Their win against rival University of New Mexico was considered a "flip in the program" by coach Kill and his personal favorite win of the season aside from the bowl game win. This game against the Lobos was highlighted by the Aggie defense holding their opponents to just three field goals and was a hard fought, gutsy win all throughout. 
While gearing up to continue their momentum against San Jose State, the untimely passing of the Spartan's freshman running back, Camdan McWright, shocked the college football world and resulted in the postponement of what would be the Aggies' eighth game of the season.  
Nonetheless, the Aggie momentum would not retreat. Including the win against UNM, the team would go on to win five of their last six regular season games. A stretch that included one of the biggest upsets of the college football season. A 49-14 win over, previously ranked, Liberty where NM State quarterback, Diego Pavia, accounted for six touchdowns and 339 all-purpose yards. A performance that would earn him five awards for the week including the Manning Award Quarterback of the Week.  
A bowl game nod required a waiver of approval since the Aggies replaced their San Jose State game with a game against FCS program, Valparaiso. The waiver went through and New Mexico State became eligible to appear in their first bowl game since 2017. And, not too long after, it was announced that New Mexico State would be attending the Quick Lane Bowl in Detroit, Michigan against Bowling Green University. 
It seemed as if the Aggies were the most prepared team all season for a bowl game. They came in, dominated, and held the game in the grasp of their hands the entire way. Diego Pavia would, once again, make his presence felt on the field and fight for every yard to secure the 24-19 win late in the fourth quarter. Pavia would take home the 2022 Quick Lane Bowl Most Valuable Player Award. 
This win seemed bigger to the community of Las Cruces than any other win in the past. "There's something different this time around," Las Cruces Mayor, Ken Miyagishima, said at the bowl game celebration in downtown Las Cruces.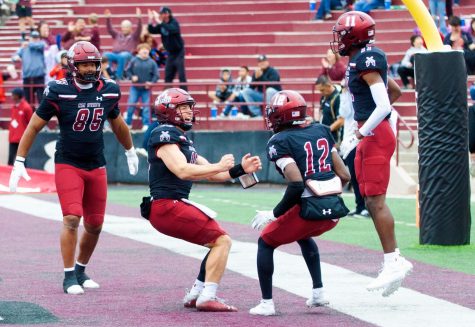 A Look Ahead 
Coach Kill inked a contract extension with NMSU through 2027 to much of the delight of the fan base. When asked about what he wants to accomplish in his time here both on and off the field, Kill explained his desire to "graduate all of our players… I want every young man to earn his degree, that's part of our motto here," Kill said. "I want them to be good husbands and raise their kids if that's what they choose to do." 
"On the field, I want to get better every year and build our program up to where we can be in bowl games every year," Kill expanded on his goals with the team. "After that, winning a conference championship…you go into a conference and that's what eventually want to do." 
Coach Kill and the New Mexico State Football team will be entering Conference USA for the 2023 season; A conference with the likes of UTEP, Liberty, and FIU, some of the Aggie's tougher opponents from the season prior.  
"You know, then, when I do leave the program," Kill continued, "I want to leave it in such good shape that it wins after… I want [NMSU] to continue to win." 
On Wednesday, Feb. 1, State finalized their signing class that included 38 new student-athletes ready to come play for the Aggies. When asked about the team's new signees and what he expects from the team next season, coach Kill said this: "Our older [players] have done a great job at recruiting… our upper-classmen want good players in here and if they didn't want them we didn't take them," Kill said. A highlight of the signing class can be found in inside linebacker, Jamari Budden, who spent his last two seasons at Penn State and fills a deep need on the defense for the Aggies.  
Moreover, coach Kill expects a slew of returning players to lead the team to victory. On the defensive end he expects the team to be led by defensive backs, Syrus Dumas, linebacker, Keyshaun Elliot, defensive lineman, Isaiah Reed, and Clarence Seldon. Offensively he will look for leadership from wide receiver, Kordell David, tight end Thomaz Whitford, and we should expect a tough competition at quarterback between Pavia and the rest of the quarterbacks. Kill also noted that the Aggie running back core could be the deepest in college football, with the likes of Star Thomas, Jamoni Jones, Makhilyn Young and Tim Gans all competing for a leadership role.  
Jerry Kill's first season as the New Mexico State head coach was anything but ordinary. Yet, it told an all too familiar story about life. Being knocked down but never yielding. This season gave Kill one thing that no other season gave him in his 40 years of coaching the game. He is thankful for the Las Cruces and the students of New Mexico State University. But, above all, this season gave coach Kill "The Story of Life." 
View Comments (1)
About the Contributors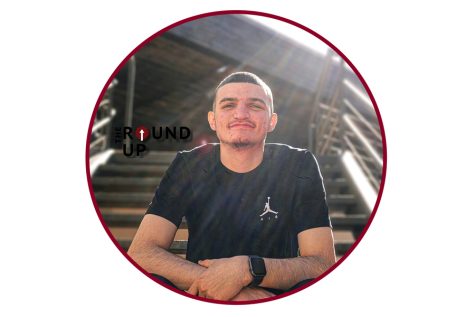 Connor Moreno, Sports Writer
Connor Moreno is a senior majoring in journalism and minoring in sports marketing. He has been in love with sports all of his life and has been consuming,...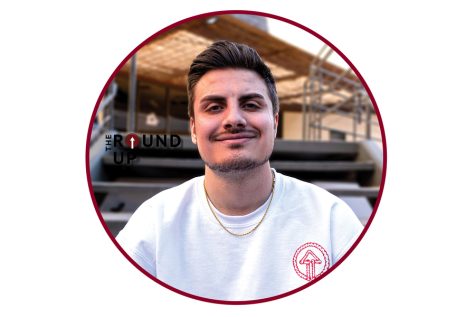 Carlos Herrera, Multimedia Specialist
Carlos Herrera is entering his first year at The Round Up as a Multimedia Specialist. It is his first time photographing for a local publication. He is...