Aggie baseball getting into the swing of things: season sneak peak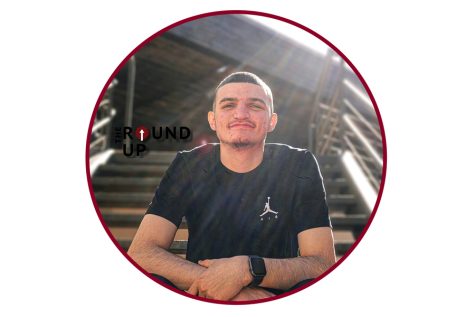 More stories from Connor Moreno
It has been eight months since defending WAC champs, New Mexico State, garnered eyes from across the nation in the NCAA Corvallis Regional, taking No. 3, Oregon State to extra innings in a thrilling 5-4 loss.
This season, coach Mike Kirby and his staff look to keep even more eyes on the program.
"We have high expectations," Kirby expressed. "Once the boys got a taste of going to the postseason and playing in that atmosphere… I think it gave them a little extra motivation to put the work in that's needed to compete in an environment like that."
Before stunning the nation in the NCAA Tournament, NM State secured the WAC championship. This was despite finishing (10-20) in conference play. The Aggies came in as the fourth seed in the west division and outscored their opponents 27-5 in four games which included a 7-1 win over Abilene Christian in the championship.
NMSU had a regular season plagued with woes, finishing (24-34) overall. Over the span of the season, NM State ranked fourth in the conference in batting average (.298), second in slugging percentage (.493), and stood around the middle of the pack in every other statistical category.
When asked about how his team performed over the regular season last year, coach Kirby noted that he expects better production from the Aggies.
"I'm expecting all those numbers to go up as I have a lot more depth across the diamond and on both sides of the ball," he explained, "I'm anticipating better numbers across the board… I'm hoping for the best ERA in New Mexico State history actually."
Kirby mentioned that he lost five starting pitchers last season which forced him to throw relievers into the rotation and, in turn, ERAs started to rise making regular season games harder to win. However, that lack of depth that troubled the squad last year has ceased to exist this season. A slew of new signees and transfers have given the team the necessary depth required to make some noise this season.
"All positions across the diamond have been upgraded," Kirby said excitedly.
New additions worth keeping an eye on
Outfielder, Damone Hale, out of Cal State Fullerton. Hale hit .234 with a slugging percentage of .340 in the 23 games he played for the Titans.
Lefty Outfielder, Keith Jones II, comes to Las Cruces by way of the Pac-12 Conference. The former Washington State Cougar is a promising player in the batter's box and is sure to give opposing pitchers trouble.
Kirby and his coaching staff are also looking to rely on returning players to translate last seasons strong finish into this year. Highlighting players like Logan Gallina, whose WAC-leading 21 home runs last season earned him All-WAC first team honors to go along with an All-WAC defensive nod. Nolan Funke was also outstanding for the Aggies in the conference tournament and even etched his name into the WAC's All-Tournament team.
Despite all of these players, however, coach Kirby stressed the depth of his lineup and how he could easily "flip [his] lineup over and feel super good about it."
Like all other athletics teams, this will be the team's last run in the WAC as they prepare to move to Conference USA next year.
While recalling the relationships that he's built with other coaching staffs in the Western Athletic Conference, Kirby is ecstatic entering a new conference with more opportunities for higher competition and better baseball overall.
"I'm looking forward to moving into a conference that has perennially [gotten] more than one team into the NCAA Tournament," Kirby said. "The level of competition will be higher. The facilities that we play in will be better and [there'll be] bigger crowds."
Coach Mike Kirby, along with the rest of his team, are determined to put on a strong brand of baseball this season. And continue to build onto their future and compete for years to come. Look forward to seeing this team begin their season at The 'Skew with a three-game series against Bellarmine. Opening day is Friday, Feb. 17, also available on the WAC Digital Network and 91.5 FM KRUX.
Leave a Comment
About the Contributor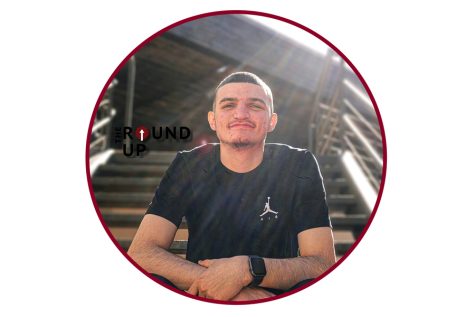 Connor Moreno, Sports Writer
Connor Moreno is a senior majoring in journalism and minoring in sports marketing. He has been in love with sports all of his life and has been consuming,...