Black Programs hold welcome back activities celebrating Black History Month
"The next few events are to focus on our relationships whether that be society or within ourselves to have that happy healthy relationship," Bryant said.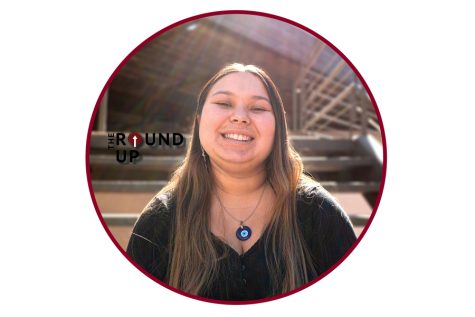 More stories from Leighanne Muñoz
Kicking off a month full of festivities, which will honor their culture and recognize Black students all around campus; New Mexico State's Black Programs held a Welcome Back Barbecue to celebrate Black History Month on Friday, Feb. 3, 2023.
Virginia Phillips, who is the Student Recruiter for Black Programs, talks about how the barbecue event was planned to make others feel included and to share the Black culture in a simple, yet powerful, way.  
"It is important to celebrate the culture, celebrating culture is such a beautiful way of diversifying not only Black culture but all cultures. It shows students different ways of living, different ways of life and it is a beautiful thing to be said," Phillips said. 
"Each event is something different, for the barbecue we wanted to have like that home-y feel Sunday barbecue that we typically have in our culture with like neighbors or families," said Clarissa Bryant, President of Black Student Association. "The next few events are to focus on our relationships whether that be society or within ourselves to have that happy healthy relationship."  
Phillips and Bryant give their best Black History facts while discussing the importance of this month. "Cornrows and braids, they were originally used as maps and back then the slaves would cornrow their hair into maps. They would map out where they were going to escape," Phillips said.  
"My best fact, and is possibly not known, is that the GPS system was actually invented by a Black woman," Bryant said.  
Black Programs will be hosting a series of events with a range of movie and discussion nights that will take place in the Black Programs office in Corbett Center Union. These discussions will take a more somber tone with deliberation over police brutality. Phillips tackles the police brutality topics that will be a part of future discussions  
"It is a topic that most people are not comfortable talking about and I feel that they have a power problem, it is not just one person it's the root of the justice system," Phillips said. "It is a system problem, I am not saying all cops are bad, but I am saying that there is something that needs to be done. The system needs to be uprooted and be taken a hold of because it's getting ridiculous. Some cops, and I say some because I do not want to generalize all cops, but some cops think they have the power to take a life and it is not okay. It is not okay to take away somebody's dad, mom, sister or brother. It is a power problem that needs to be uprooted and taken care of." 
Many different things make up what Black history and culture is, from the somber aspect of police brutality to more lighter topics such as drag shows, which historically started within the Black community, students will be able to learn new things in this coming month. 
"The Pose event, it is with drag kings and queens; I am quite excited about that," Phillips said. "That's going to be a great way to also expose students to different ways of living life and different fashion statements, different ways represent themselves and it is exciting."  
Current additions to the office include a new lounge within Black Programs. "We have a new lounge that is open to all students you do not have to be Black or African decent to come, and I just want to open that up to everyone to definitely come use our lounge, we want new people to come and join us," Bryant said. 
Leave a Comment
About the Writer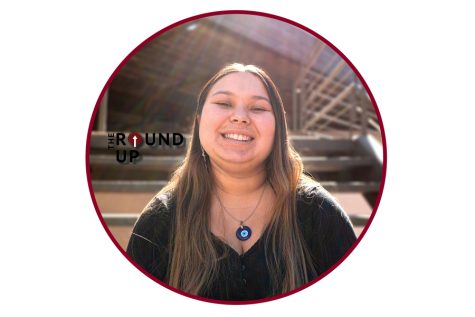 Leighanne Muñoz, Staff Writer
Leighanne Muñoz is finishing her first year with  The Round Up and is a Staff Writer. She is entering her sophomore year and second semester at New Mexico...