The Young Family: A Dynasty of Las Cruces Football Excellence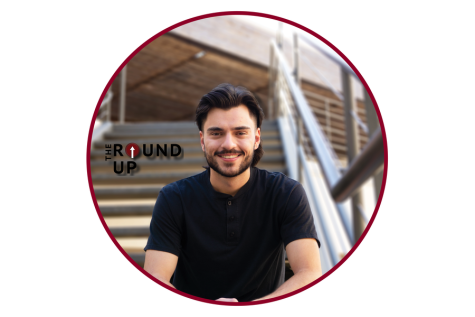 More stories from David White
The 1984 NFL Draft would mark the beginning of many legendary careers. Boomer Esiason, Ron Rivera, and others would be drafted into the league, beginning their illustrious careers in professional football. However, it wasn't until the third round that the beginning of a family dynasty would start. With the 76th pick in the 1984 NFL Draft, the Seattle Seahawks would select Frederick Kimball Young, an inside linebacker out of New Mexico State University. After a solid four-year career playing football for the Aggies, Fredd Young would be given the chance to show his skills on the highest stage.
Fredd Young would play four seasons with the Seattle Seahawks, and it didn't take long to impress. In his first year, Young was voted into the Pro-Bowl and selected as a First-Team All-Pro linebacker. He continued to dominate the gridiron through the next three seasons, being elected to the Pro-Bowl in each of those seasons, and a First-Team All-Pro once again in the 1987 season. Despite his impressive play on defense and special teams, Young would be traded to the Indianapolis Colts in a shocking move that included two first-round picks. Young would play out the rest of his career with the Colts, but his time on the field would cut drastically due to recurring injuries. Because of this, Young would end up calling it quits on his NFL career after the 1990 season after three years with the Colts. Young acquired an impressive 601 tackles, 21 sacks, and 3 interceptions in his 7 NFL seasons, landing him on the Seattle Seahawks 35th Anniversary Team, and the NMSU Football Hall of Fame.
Fredd's playing career would end in 1990, but the legacy of the Young family would be just beginning. Fredd Young would father two children, the elder Matthew, and the younger Monroe. As the Young family settled in Las Cruces, New Mexico, the town of his alma mater, his sons would begin to follow in his footsteps. Both Matthew and Monroe would attend the local Oñate High School, now known as Organ Mountain High School, and begin their own football careers. Matthew would play linebacker for the Knights, the Class of 2017 graduate would garner a two-star rating by 247 Sports and a commitment to play football at New Mexico State University. Alongside his brother, Monroe would play receiver and cornerback for Oñate, becoming the number-1 ranked high school football player in New Mexico. The three-star prospect would commit to play for the University of California, Berkeley Golden Bears before graduating in 2018.
Matthew Young played three seasons for the Aggies, registering 62 tackles, 1.5 sacks, 6.5 tackles for a loss, three fumble recoveries, and one touchdown during that time. Matthew would then enter the transfer portal, taking his talents to Lubbock, Texas, to play for the Texas Tech Red Raiders football program, registering 3 tackles and limited play time in his first season. Monroe Young has completed 5 seasons with Cal-Berkeley, tallying up 29 receptions, 303 yards, and 3 touchdowns entering his 6th year with the program.
The collegiate career of the Young brothers is nearing its end, but their playing careers may be far from over. The professional stage is still in reach for these two athletes, and their upcoming seasons could determine their future in the sport. Whether both, one, or neither of these players make it to the pros, their father Fredd is no doubt extremely proud of what they have accomplished and how they have conducted themselves throughout. The NMSU community is rooting for the success of these local legends, and will continue to follow their journeys for as long as they continue and wherever they go.
Leave a Comment
About the Contributor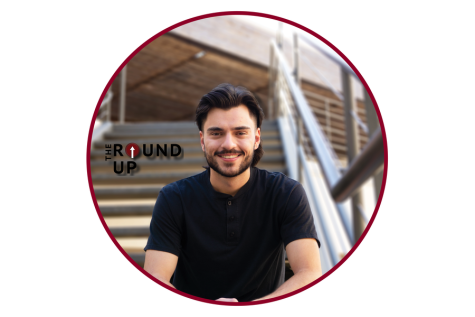 David White, Sports Writer
David C. White is entering his second year at The Round Up as a Sports Writer. White is a senior majoring in Physical Education with an emphasis in secondary...