Keith Zuniga named interim head coach after program parts ways with Kirby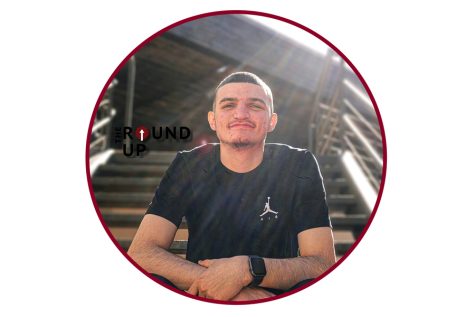 More stories from Connor Moreno
It was announced this afternoon that New Mexico State and four-year baseball head coach, Mike Kirby, would be officially parting ways amidst the team's 0-7 start to the 2023 season.
"We feel as though the trajectory of the program needed to be changed," Director of Athletics, Mario Moccia, said in the statement released by New Mexico State Athletics Media Relations. Soon thereafter, it was revealed that Keith Zuniga, the program's pitching coach and scouting coordinator, would be named the Aggies' interim head coach.
NMSU's 0-7 start includes four losses at home – a three-game sweep against Bellarmine to start the season and a loss to Division III program, Benedictine Mesa, in their most recent contest – with a collective 6.75 ERA and a team batting average of .177.
"Nobody woke up today hoping for this to happen," interim head coach Keith Zuniga said when asked about what had transpired earlier in the day. "Extremely excited about the opportunity. I definitely know I wouldn't have this opportunity without Mike Kirby."
Zuniga has been with the program since August 2020 and credits his time under Kirby as the reason he is so prepared to be in this position. He is also ready to move forward with the players for the season:
"We're just ready to move forward, man, and put these guys in a better place to go out and succeed … and get back on the right path considering we started 0-7," Zuniga said. "[The players] just want to get back on the field and play."
The Aggies haven't started a season with seven losses since the 2015 season where they started 0-8. In their first seven, the team has only scored over three runs in one game but have allowed five or more in every contest.
When asked about what problems he is going to try and tackle, Zuniga pointed out the importance of confidence. "It's a game of confidence," he said, "the biggest thing is trying to free their mind and just getting them back to playing baseball – it's a kid's game."
Though this isn't the start you'd expect out of a program that won the WAC championship the season prior, fresh starts always provide a new way of approaching things. And coach Zuniga and his staff will be taking advantage of that.
When asked what we can expect moving forward, he had this to say:
"'Lotta heart. [The Players] are gonna care. As a coaching staff we're going to empty our tank for them and they're going to empty it for us… It'll be inspired baseball. We're just going to work every single day. I can't promise anybody wins or losses or anything like that but these guys are just going to go to work every day, they're going to be prepared, and they're just going to go out and compete."
New Mexico State's 'fresh start' opens up with a three-game home series against Pacific for the weekend. Zuniga and the Aggies will look for not only their first win of the season, but for the turnaround they need to show everyone what kind of baseball they play.
View Comments (1)
About the Contributor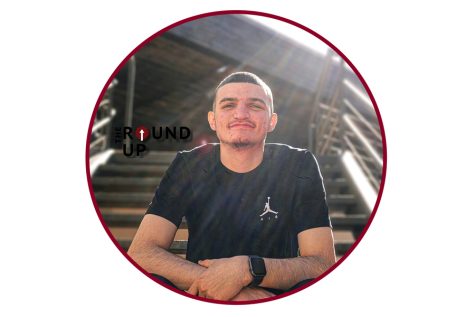 Connor Moreno, Sports Writer
Connor Moreno is a senior majoring in journalism and minoring in sports marketing. He has been in love with sports all of his life and has been consuming,...