Aggies drop three in Phoenix to prolong second worst start in program history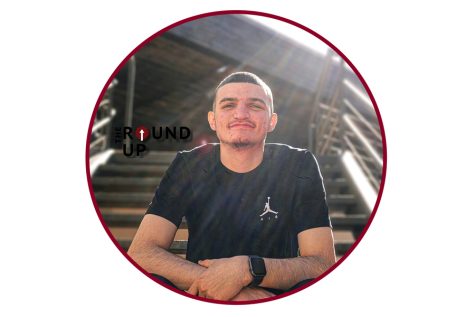 More stories from Connor Moreno
The New Mexico State baseball team, (defending WAC Tournament champs) entered conference play in search of their first notch in the win column. The search is still on as the Aggies dropped three to the Grand Canyon University Lopes' by an average of 6.33 runs per game.
NMSU's 0-13 start is the program's second–worst start in history – their worst coming in 1968 when they started 0-14.
The conference's preseason favorites, Grand Ganyon (11-4, 3-0 WAC), welcomed New Mexico State (0-13, 0-3 WAC) to Brazell Field for a three-game series to launch into WAC play. This GCU ball club is very solid top to bottom; they were last year's regular season champs, this year's preseason favorites, handing No. 3 Tennessee one of their two season losses earlier this season.
Second baseman Kevin Jimenez is the only player to start in each of the Aggies' 13 games this season. Jimenez has especially locked in at the plate this series, batting 5-11 and being responsible for five of the eight total runs scored all weekend by NMSU. He continues to be the team's best batter batting .333 with an OPS of .911 on the season. One of what seems to be a few bright spots in this slow start.
Three of Jimenez's hits came in the first game of the series despite Grand Canyon pitcher, Zach Thornton, pitching for his best game all season (7.0 IP, 13 K, 1 BB). New Mexico State was shut out while Thornton was on the bump, and thanks to Aggie ace, Treyjen Meza, they were only down 2-0 heading into the eighth. A common pattern, amongst others this season, NMSU is losing the game in one inning where they give up a plethora of runs to put the game out of reach. Just as it seemed they were going to make the series-opener a game, they gave up four runs in the eighth inning to put the game completely out of reach and lose 6-1 in game one.
The next game would be one for everyone to forget as New Mexico State got Ten-Run Ruled in the middle game of the series. After allowing nine runs in the first two innings, the Aggies were shut out once again by the GCU bullpen and lost the game 10-0 in just seven innings of play.
It can't be hard to imagine how games like this affect a team's morale. Yet, the Crimson visitors came into the final game ready to compete for their first win. Down 11-3 heading into the ninth, the Aggies fought hard and put up four runs en route to an improbable comeback. The NMSU batters stayed engaged but their efforts proved no result.
The Aggies lost the final game of their series against GCU 11-7 to drop to 0-13 on the season.
However, as we saw last season, regular season records don't matter if you make it to the WAC tournament. On Tuesday, March 14, the Aggies will not only look to avoid tying the program's worst season start, but also look to ameliorate their season as they head into the thick of WAC play.
New Mexico State is back in action on that Tuesday against OUAZ (11-9-1, 5-3-1 GSAC) at The 'Skew for a one-game home stand in search of their first win of the season.
Leave a Comment
About the Contributor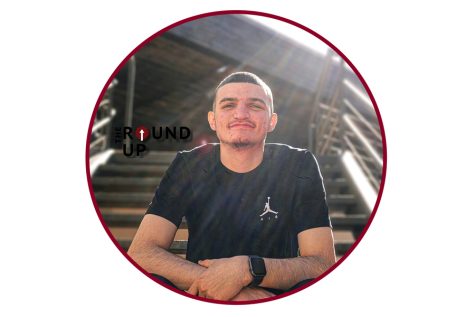 Connor Moreno, Sports Writer
Connor Moreno is a senior majoring in journalism and minoring in sports marketing. He has been in love with sports all of his life and has been consuming,...