NMSU student clothing brand has more meaning behind the style
"It's been really cool to see support … I was telling them (students) I was trying to start a brand," McFadden said.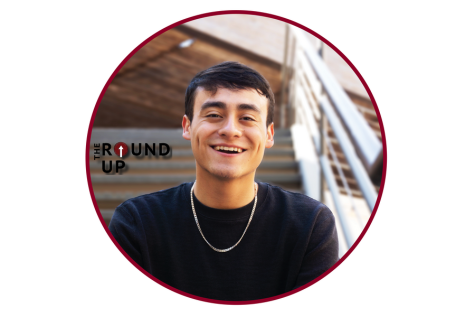 More stories from Michael Chavez
Darin McFadden was walking around his room and thought about how much clothing he owns. This sparked an idea, an idea that has transitioned into an outcome that he would have never seen coming.  
Wanting to sell his regular clothes, he decided to start tabling outside Corbett Student Union hoping students would show interest in buying.
Trying to gain money for his buoyant music career, he saw a trend — students wanting to buy his merchandise. Realizing the success this brought McFadden, he wanted to start creating clothes he liked, that he knew students would like. This trend saw the ascent of his brand, 7SEVENTEEN.
7SEVENTEEN is a clothing company that McFadden started here at New Mexico State in late 2022, which he has seen grow into something he wasn't expecting. 
"I started all of this (clothing brand) here at NMSU," McFadden said. "It's been really cool to see support … while I was out there (tabling), I was telling them (students) I was trying to start a brand."
The brand in mind 7SEVENTEEN is the idea to inspire people and to follow your dreams in positive fashions, with its message "DO WHAT YOU LOVE!" along with positive taglines and quotes on his apparel. 
"The date (07/17/2018) was the day that I put out my first music album," McFadden said. "That was me following my passions, following my dreams and doing what I love. So I'm trying to inspire other people through the brand."
McFadden, 22, was born in Germany and raised in Maryland, graduated with a mechanical engineering bachelor's degree at Prairie View A&M in Texas and is now studying for his master's degree in industrial engineering here at NMSU.
Fortunately, he followed his journey to NMSU through looking through his school email trying to find his 7SEVENTEEN "ANGEL" logo and saw an email from the university looking for recent graduates. 
"I just tried the application process and everything went good," said McFadden, about luckily seeing the email in his inbox to attend the university.
He explains how grateful he is that NMSU and the city of Las Cruces has welcomed him with such open arms, along with the support for his brand and music. He couldn't be more excited seeing students wearing his clothes around campus.
"It's super positive, I'm very appreciative," he said. "I was really nervous (selling apparel) because I ain't never done something like this before, like sell clothes or anything.
"I see people wearing my clothes (7SEVENTEEN) and I'm like 'yo what!'" McFadden said. "It makes me feel so good to see it."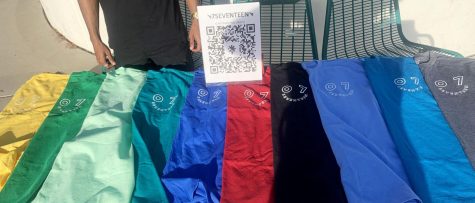 McFadden's apparel includes t-shirts, shorts, pullovers, sweats and hats. He hopes to bring more selection with his clothes, to give a more vibrant aura with multiple colors and schemes that fit his brand. 
Along with the gratitude and time he puts into his brand, hard work comes along with it. McFadden spends countless hours working in his room on ideas, marketing and promotional videos.  
"I put in a lot (of work) actually," he said. "I do all the designs. When they come to me I knock them out. I'll be outside selling clothes all the time … I'm doing something regarding this (brand) everyday. The work doesn't matter for me because of the outcome." 
Someone who knows a thing or two about his work is Benny Spiegel-Chen, who is a friend and roommate of McFadden, and has seen the work that goes into the brand. 
"I live with him so I see a lot of the process," Spiegel-Chen said. "His room is filled with boxes and t-shirts. He has his printing machine in there. It's like a workshop in there."
Spiegel-Chen knows the work that gets put in and enjoys seeing the outcome that stems from it. "I see his stickers everywhere," he said. "Every other day I see someone I don't know in his clothing."  
Anekin Hetman, a junior at NMSU, who owns 7SEVENTEEN apparel, found McFadden's work through social media after meeting him while listening to him play guitar on the Corbett Center outdoor stage.   
"It's a great message behind the brand," Hetman said. "I really like the clothing, it's good quality overall." 
As far as the meaning behind the brand, Hetman knows that it stands for something special and realizes it's a great message to people of any age.
"His message is 'get out there and do it,'" he said. "He (McFadden) put himself out there and you've seen what it's done for him. It's a good example of chasing your dreams." 
In the future, McFadden sees himself being a potential store owner with his apparel along with promoting his music. 
"I definitely want a store down the line in the future," he said. 
If you want to support his clothing/music here is a Linktr.ee with everything McFadden has. 
"I just want 7SEVENTEEN to be heard around the world."
Leave a Comment
About the Contributors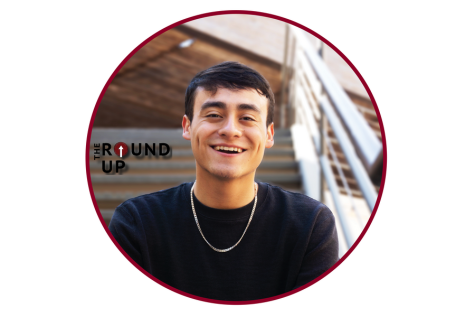 Michael Chavez, News Editor
Michael Chavez is entering his first year at The Round Up as the News Editor. He is currently a senior majoring in Journalism & Media Studies with...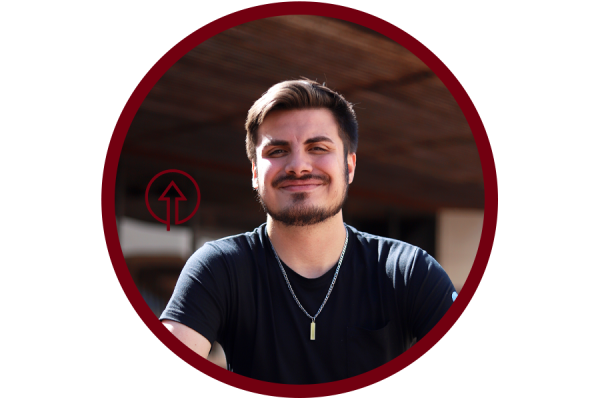 Carlos Herrera, Multimedia Specialist
Carlos Herrera is entering his second year at The Round Up as a Multimedia Specialist. He is currently a senior in his undergraduate degree in Information...